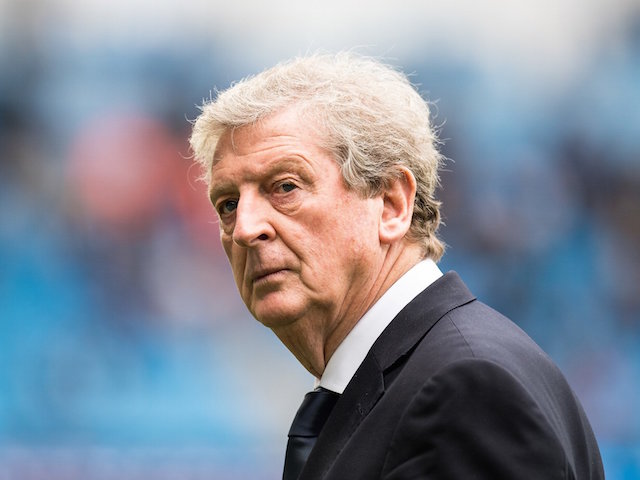 1 – Hennessey Not Solely to Blame for Loss
While any time a team concedes four goals questions are asked of the goalkeeper and though Wayne Hennessey was a factor in the first and forth Arsenal goals, he cannot shoulder the blame for the thrashing. There were instances of bad defending throughout the goals including from the usually reliable James' Tomkins and McArthur, Luka Milivojević and both full backs who, until the change in formation were allowed Arsenal too much freedom in wide areas. Roy Hodgson, perhaps for the first time since his appointment, made tactical errors in the team's shape, stayed with the 4-4-2 too long and did not react to Arsenal playing 4-3-3. Hennessey played a part in the defeat, but not a stand out part.
2 – Central Midfield Injuries Exploit Transfer Strategy Weakness
Milivojević aside, Palace's central midfield options all carry issues which limit their ability to be consistent. Ruben Loftus-Cheek back injury has had a knock on effect on other areas as is common with injuries of that sort. McArthur's style means his participation is managed. Yohan Cabaye has recently suffered fatigue and being regularly substituted has shown that being monitored. Loftus-Cheek and Cabaye, while to be confirmed have potentially joined another central midfielder Jason Puncheon in having their seasons ended with injuries. While the club has not been negligent in numbers, it has in profile of those signed over the last few windows. It's an issue which, with a Sporting Director and greater long-term planning in place, should be addressed.
3 – Sako is no Long Term Solution
Bakary Sako's resurgence under Hodgson should not be underestimated. When the team has needed him of late, he has stepped up. But the upsurge in form should not be mistaken for a step up in class – his endeavour is not in question but there is still doubt as to whether he can be relied upon to continue the recent for until the season ends. The club has needed a centre forward to compete with and/or play with Christian Benteke for some time. Sako is not the answer.
4 – Twenty-Two Minutes Should Not Define Season
It was a horror show for the first 22 minutes at the Emirates; four relatively soft goals conceded and little by way of reaction after each goal. It was a footballing capitulation and not one we can associate with the organisation, spirit and diligence Hodgson has instilled in this squad. And that is the context in which the defeat should be seen. Albeit at 4-0 down, the players showed character and application for the last hour of the game which is far more indicative of the last thirteen games (only two of which have been losses). While the fans should focus on the positive aspects of the team picking up 25 points from 15 games before this one, on the flip side the management cannot allow there to be a hangover from this defeat – it needs to be written off as a bad day at the office and we all move on.
5 – Zaha Needs to Rediscover his Game Face
A smiling Wilf on his game is pure delight for Palace fans. So far this season, he has been a talisman, winning the team points and is a big part of Roy's revitalisation of the team. However, after a difficult 90 minutes against Burnley, Wilf followed it up with an equally frustrating time at the Emirates. He was not getting the space to exploit, his efforts at fashioning chances out of nothing were not coming off and there was little by way of protection from the referee. That said, he didn't have his game face; he has his frustrated face on at each turn. The roll on effect of this was even less protection from the referee and it did not help the overall organisation of the team. This is not meant as a criticism of the squad's best player by some distance; it's more a point to note that as he continues to grow, it's possibly the final part of his game he needs to fix to really make it onto that next level.
---