Our simulation king Matt Buckland is back to play out another scenario, this time what if Palace had won the 2016 FA Cup?
Last week we mentioned on the podcast that one of our Patreons, Matt Buckland, had played out the rest of this season on Football Manager 2020 to see what would happen, and these are the results.
He's back this week with another simualted scenario and it's a big one; what if Palace had won the FA Cup final in 2016? A game we were just 11 minutes from winning of course, and there are some great quotes from goalscorer Jason Puncheon here on that.
Anyway, over to Matt...
Winning the FA Cup in 2016 meant that West Ham missed out on the Europa League for 16/17. What a shame. Man Utd still qualified as they finished in 5th.
We entered the Europa League at the Qualifying stage and that's where our experiment starts. It may not have been totally accurate, but it's the easiest way to get the experiment working.
Squad
I kept the squad together from the FA Cup final except Yannick Bolasie's move to Everton (mainly because I forgot). However, this meant that we used the money to sign Andros, Benteke and Tomkins and kept it as believable as possible.
Here's the squad list that we started the season with. Julian Speroni is still at the club, but in the U23's for some reason…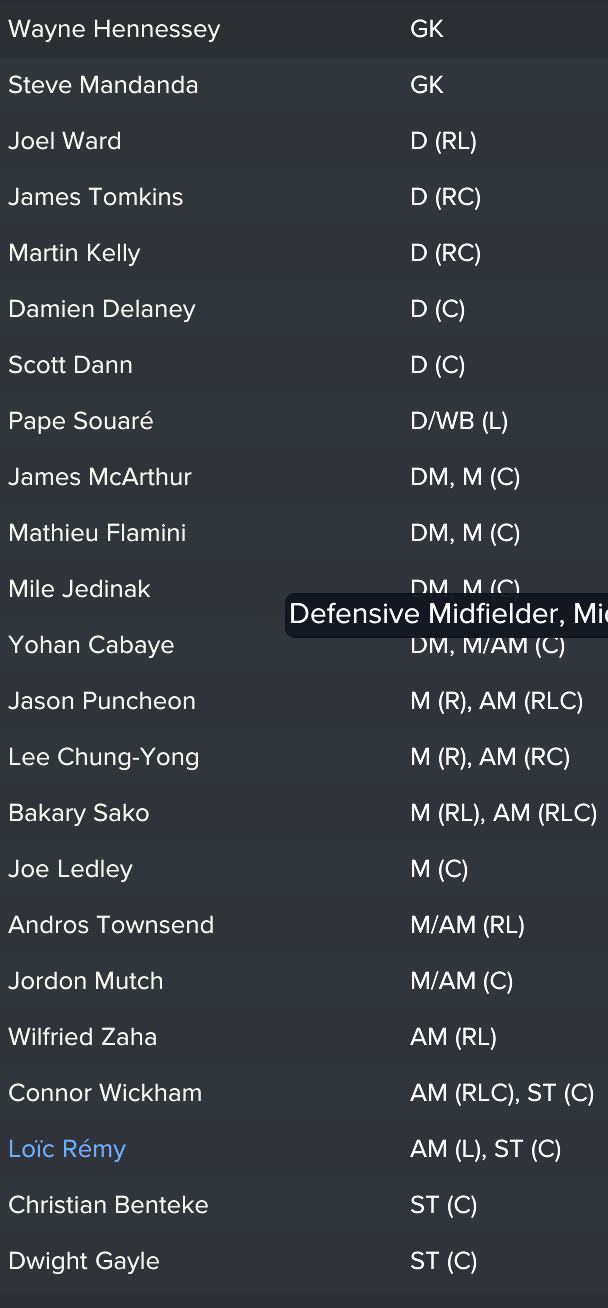 Transfers
IN: Juan Manuel Vargas (LB) - Free
OUT: None
I went month by month and captured the important games. Here's the fixture list for the first couple of months:
July Key Results
August Key Results


After these victories, we progressed to the group stages of the Europa League. Our group was below:

September Key Results



October Key Results

This also brought up the 10 game mark for the Premier League. The table is as below:
Not looking good…
November Key Result
Note the young German scoring against us...
December Key Result
This win vs Saint Etienne meant we finished 2nd in the group and qualified for the Knockout stages:

Half way stage of the season
20 games into the season proved a mixed bag. Results and table at this stage are below
January Key Results

End of the January transfer window:
February Key Results


March Key Result

April Key Results
May Key Result
End of Season
Premier League: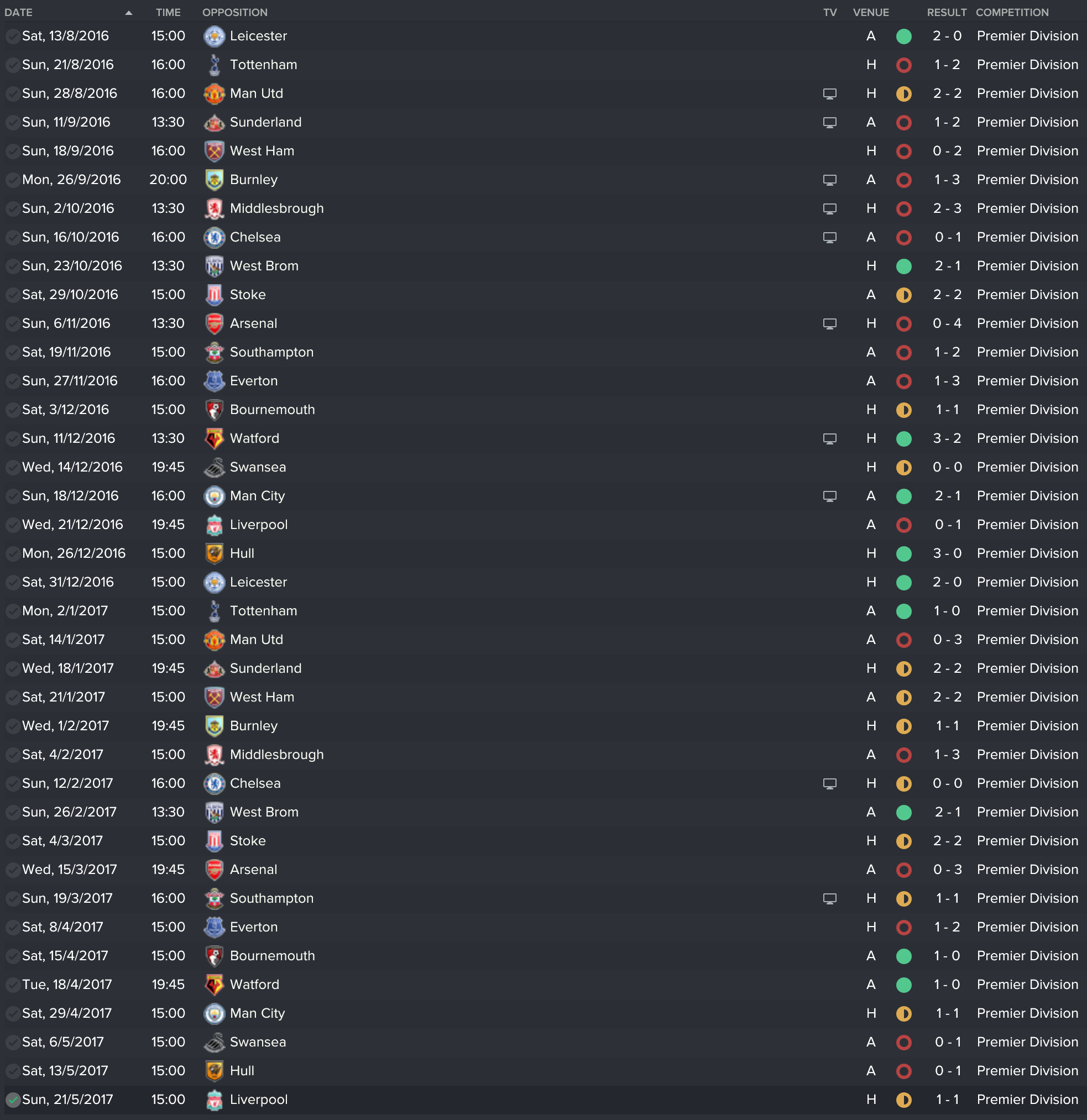 FA Cup:

Europa League:
So a mid-table finish, a run to the Europa League knockouts but more importantly, ANOTHER FA CUP WIN! TWO IN A ROW, BABY!
What scenarios do you want to see Matt simulate next?
---