Well, that was annoying. Palace lost at home to Sunderland...again. But what did we learn? Here's Rob Sutherland.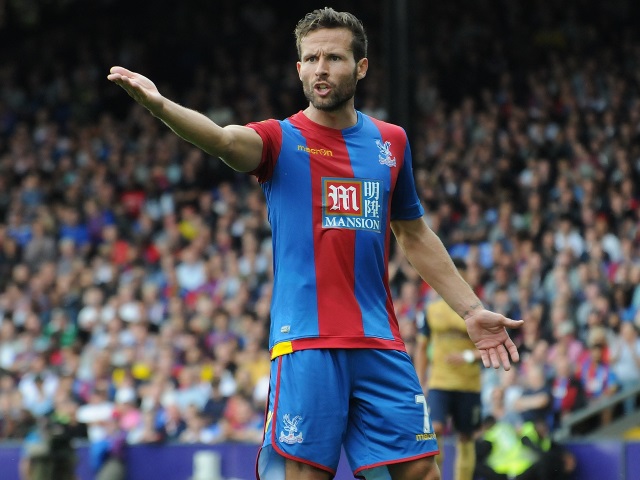 We can't break down sides
Something needs to change when we face sides like Sunderland at home and away. Whether that means playing Yohan Cabaye in a more advanced role or involving either Mile Jedinak or Joe Ledley in these matches, it's clear that we reach an impass and, instead of drawing teams out, keep hitting the same passes with the same failed results.
There's plenty of talent in this team to break down a side like Sunderland - but key to that is inventiveness in the final third - something we clearly lacked on Monday night.
Crucial Errors are a Goalless Outcome
Sunderland's goal was a culmination of mistakes being made from one end of the pitch to the other. Yannick's failed skill piece, Scott Dann's dilly dallying, Wayne Hennessey's indecision - they all had a part to play. The goal we conceded at Leicester was Brede Hangeland's fault, but it could be argued that he should have been put in that position. The Spurs goal also came at a point where Palace were pushing for that elusive goal.
The running theme with these mistakes is that they come at difficult times in matches where the likely outcome looks to be a 0-0 draw - where Palace haven't broken a deadlock. Palace love scoring goals and when they don't, they allow that frustration to get the better of them.
To some extent, we should have tried to play Sunderland at their own game - draw them out a little more, and force them to make errors. We didn't - and that cost us.
Wickham is no scapegoat
It's crazy to think that, after just seven matches, some of our supporters have already made their mind up about Connor Wickham, but judging by social media and forums, that's the case. They'll point at Monday's match as proof of how ineffective he was.
And yet, his performance was one of the less troubling ones. He held the ball up astutely, flicked it on to players who weren't on his wavelength, and put himself in positions that, with better delivery, would have at least challenged the Sunderland goal.
With the service that came in - over-hit crosses and wayward passes, what should be expected?
International Breaks are a Disruption
International games are a fixed element of the football calendar, but they're clearly also a major disruption to clubs like ours. When Yannick Bolasie departed after our game last Sunday, he left as a player who'd just had a stormer against Liverpool. The Yannick we saw on Monday was far removed from that.
Perhaps it's the travelling, or the general fatigue, or the jump from playing for your country to playing for your club - but our form after international breaks isn't wonderful and players who do their duty for their nation tend to be most affected by it.
Monday was typical Palace
And that's why it's so frustrating. Every now and then, there are moments such as the Defoe goal which just bring you back down to earth with a thump.
It was as predictable as it was inevitable. Palace had the shortest odds for a match since our 2005 stint in the division. It was considered a dead cert win.
The pre-match talk focused on going sixth in the table. Sunderland were in poor form. All of these things go out of the window when Palace are involved. We all know it, but now and then we like to think differently.
It's not the end of the World. It's Palace.