The defeat against Sunderland on a cold Monday night, having had the majority of possession, chances and intent, was hard to take. So hard, that it left an impending sense of doom about the Newcastle United match that followed. But thankfully, Palace forgot about that quicker than we did and got five goals to make up for it. Here are Rob's five points to consider about the game.
1. Newcastle United were bad, but Palace deserve credit too
The headlines, perhaps rightly, will focus on just how bad Newcastle United are at the moment. They're a poor side lacking leadership and accountability – Palace's equaliser was their death knell as their heads dropped and their performances did, too. Huge credit deserves to go to our side, however. The players reacted as they should – with an intent that put Steve McLaren's team to the sword.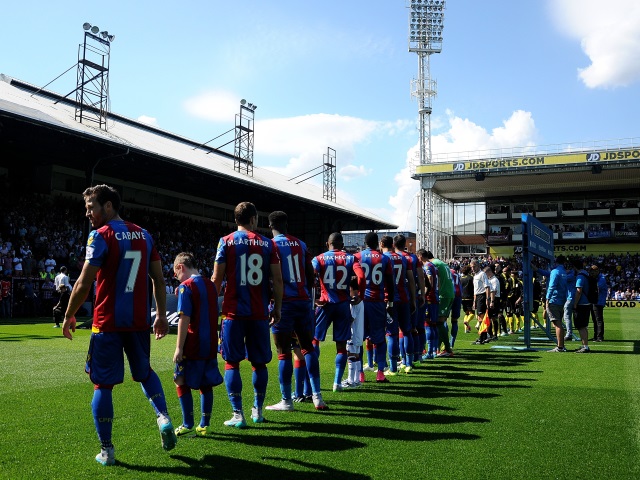 The defence recovered after a costly blip; the midfield hustled and harried throughout; the wingers glided past their opponents too many times to count and Connor Wickham did his bit too (see the next point) – Palace were relentless. And it was brilliantly entertaining.
2. Football is not linear - results aren't guaranteed
The defeat at Sunderland came as a disappointment for all of us, but it wasn't an indicator of future outcomes. Not all teams we face, whether at Selhurst or away from home, will play the way that the Mackems did – and that became clear on Saturday. The difference between them and Newcastle was stark – one was cynical and organised, the other was naïve and open – and the result showed that. It's important to take all factors into account before and after a match – the reaction after we lost to Sunderland was to be expected, but a little more level-headedness wouldn't go amiss.
3. That Connor Wickham, eh?
Social media was awash with reactionary responses to what had been a poor team performance, calling for Wickham to be dropped or in some more extreme cases, loaned out or sold. Wickham's display against Sunderland wasn't awful - the things he did in that game were essentially replicated in Saturday's win – the difference was that he had wingers buzzing around him. The striker, who has barely played in the last three months, is still finding his groove again for the club, but more of these kind of performances will see a greater return in assists and goals.
4. Bolasie Down the Centre
It does work – but with a caveat that he needs a player like Wickham to play down the centre, too. Bolasie has the attributes you'd want from someone playing in a central attacking role – he has pace, directness and an ability to skip past players while sprinting. His role on Saturday proved that he's capable of playing that role – Newcastle couldn't handle his pace or strength, and it worked to our advantage.
5. Impervious McArthur is a POTY contender
For all the talk about or wingers, it's important to highlight the role that James McArthur played in the centre. His constant irritation of Newcastle's midfield opened up opportunities for Palace players around him to take advantage. Jack Colback, a player who has the ability to control the flow of a match, didn't get a chance. Not only did McArthur do the defensive work he typically does – but he also contributed in an attacking sense with his two richly-deserved goals. If he continues in this vain of form – building on his contribution last season – he's definitely a worthy contender for Player of the Year.
Follow Rob on Twitter @RoDuSu.