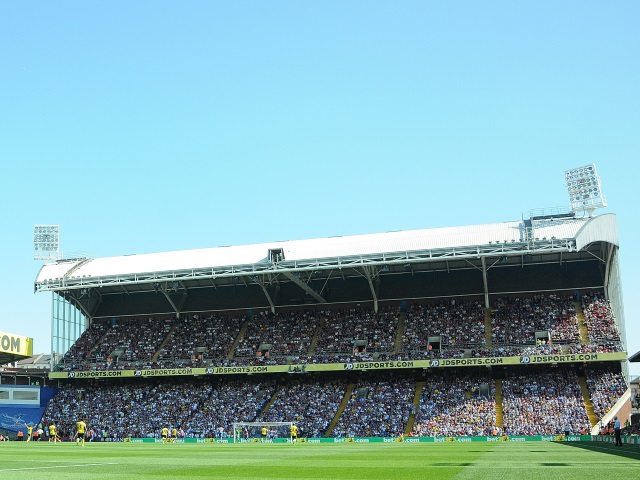 It's all go in SE25 at the moment. A few patchy results aside, recent performances have been excellent, culminating in our best ever Premier League win against one of our top flight bogey teams, Newcastle United.
Although accolades for our results have been plentiful, the news off the pitch is likely to catch the eye of Palace fans as something even more significant. Despite 'takeover talks' being mooted in the press throughout last season, everything went quiet in the summer and it looked as though any deal was off. Interest was soon revived however; recent press coverage stated that billionaire-American-multi-sports-club-owner Josh Harris together with business partner David Blitzer are on the brink of securing an 18% investment in the club (each) for an undisclosed price. As part of the deal, Parish would reduce his stake to 18% from 25% but retain control on key decisions and the direction of the club, with the remaining members of CPFC2010 holding the other 46%.
While we don't know exactly how much 36% of Crystal Palace FC are worth, it's reasonable to assume it will be a fair whack. Parish has made it clear what the investment is going to be used for should a deal be sealed; development the academy is essential, but the main priority is the much needed investment in Selhurst Park. From what has been said, it appears that we won't be getting a new modern stadium (fine by me), and both Parish and Phil Alexander (Chief Executive) have stated that they want to keep the stadium operational during any improvement work. The medium-term goal is to upgrade Selhurst to hold around 40,000 – if only the Main Stand is being rebuilt, we can expect two tiers and a much smaller car park with works likely to be conducted over the summer at either the end of next season or after 2017-18. Sadly, it's probably game over for Sainsbury's too…
A bigger Selhurst has pros and cons. It would mean that our loyal fan base in the southeast should be able to get hold of tickets much easier than at present and may even reduce prices, whilst wider availability of tickets would greatly enhance the tourist trade looking for somewhere to get their Premier League fix. This would improve the international appeal of the club, but presents a risk of diluting our unique atmosphere. Then again, We Love You would sound even better with 40,000 voices behind it. Ultimately, each Palace fan will hold their own opinion of the intrinsic value of such an investment, and as investment is very likely to happen, we should be prepared for change.
Before you burst into tears over the prospect of having Br*ghton's happy clappers under your seat or Pitbull butchering Glad All Over before kick-off, think about how much change we have already gone through in the last few years. It's not just the improvement in our league position, finally owning Selhurst Park or new jazzy front gates; the whole image of the club has been revamped. The fundamental icon of Crystal Palace – the crest – was not just changed by the club; it was redesigned in consultation with the fans to create something infinitely better. Time and again, Parish has demonstrated a knack of making good choices when faced with big decisions (alright, I think Warnock has had enough grief by now).
If change is inevitable, now is a great time to do it. It would be the perfect time if it was already next season and we are still in the Premier League. That is due to our share of a £5.1bn windfall of television money for the next three seasons for Premier League football. Obviously no team wants to lose their top flight status, but with so much money at stake, survival will be worth so much more this season as the gulf down to the Championship extends even further.
International viewing figures for Premier League football are up too, (by 11% to reach 643m homes last season) demonstrating its vast global reach. The 'top four' have made huge progress in developing the Asian markets, but as yet, despite American investment in four Premier League clubs, the potential over the pond remains relatively untapped. Viewing figures there have increased by 150% over the last three years and although it is clear that Parish has been taking his time in considering an offer from Harris, it is evident that their relationship has already begun to sow seeds for the future. The recent NBC documentary on the club (clearly aimed at attracting new fans from the US), suggests America is the direction the club wants to go, not just to help secure the initial investment and substantially strengthen our long term future, but also to begin increasing our international brand value.
Big change lies ahead for Crystal Palace, but based on what we have seen so far, it looks as though Parish has made another astute business decision with the fans interest at heart. Spare me the t-shirt cannons, but I think this opportunity is just too good to miss.