Drop him
Will the Hennessy die hards (seemingly now just one or two Palace fans in Wales) please look away now.
There are many who have no truck with any criticism of Wayne at all. Indeed, I reckon that even if he actually ran the length of the pitch, tackled Yala, then dribbled the ball back and shot into the empty net from 25 yards, some would blame Jedi for not tackling him on the half way line.
Despite the worst run of form in recent memory, the disintegration of a rock solid defence, the team conceding almost 2 goals per game and Wayne being named in football 365"s worst XI, Wayne seems immovable (and i don't just mean on crosses and shots)
So let's examine the context.
Bought in January 201, he was not picked during the rest of that season.
This year, with Jules injured, Pards chose McCarthy rather than Wayne.
Finally when gets his chances he has a four game purple patch and seems set fair. But no, within a month, the club is desperately trying to sign Rob Green.There is only one possible reason for all that; Pards himself doesn't truly rate Wayne.
This is important, because many who oppose dropping him suggest Jules has 'had his day' and Wayne is the future. Well, you heard it here first, one thing is for sure: Wayne is not our future (unless maybe if Wales win Euro 2016).
Now; the mistakes! look, the article has a 600 word limit so I can't describe them all but ...Villa away; the next game and Delph from 30 yards with Wayne ike an old oak tree; the debacle with Dann to let Sunderland score: the hospital throw to Soare v Watford; rooted to the spot as Kayne nips in to head in; Swansea away where even the MOTD commentators featured his 'poor keeping'; the list is too long.
But it's the general lack of presence, mobility, confidence that is most worrying. And the team knows it, the fans know it. You actually are starting to hear audible intakes of breath at Selhurst as a cross comes in or a long shot is made. And that is why a previously solid defence looks built on sand now.
People will say; he makes some brilliant saves. But isn't that a basic requirement? They will also point to his Player of the Month period; and yes, but it was then followed by Villa and Man City away. And anyway, do you remember who was Player of the month before that? Brede Hangalaand. For whom just one costly mistake meant he has not played since.
Even his own fans tend to defend, rather than praise him, 'It's a team game, you can't just focus on the keeper' 'he was great in December' 'Jules made mistakes too'.
And yes, of course, it's a team game; and, of course, others have good and bad games; but few have such potentially obvious replacements of a similar standard ready to step in.
Wayne strikes me as a shy, unassuming - probably lovely - chap. All wonderful qualities, but not necessarily in a goal keeper. But in truth, I think this all for nought, as I do not believe he will be dropped. Pards missed his chance and to drop him now would be an admission too that. And in some ways, i know don't even want him to because if he did, and Jules made one tiny mistake, he would be crucified.
So I am left to sing his name, with the other seven or so who still do, but it is more in hope than expectation.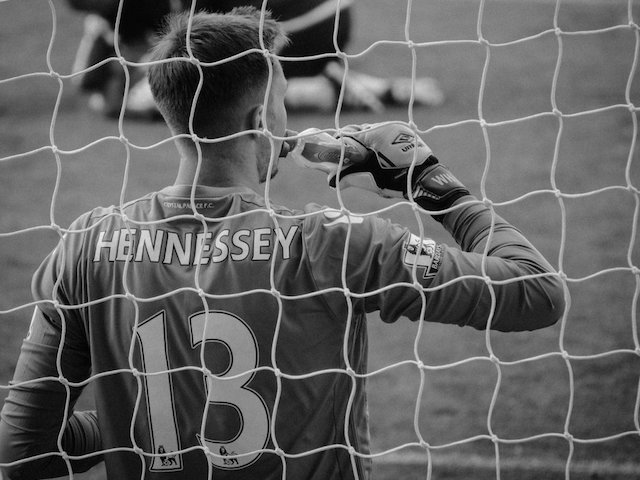 Don't drop him
We couldn't find anyone to come to Wayne's defence! Think he's been getting too much stick? Get in touch! This email address is being protected from spambots. You need JavaScript enabled to view it.
---