Jack Pierce has a look at our form, and league tables for previous seasons, and isn't sure that we can relax just yet.
My daily commute offers me 45-50 minutes to read, listen or think twice a day.
Seems a long time ago but before Christmas, I had things on my mind.
How could I arrange my annual leave so that I could make the three trips to Lisbon, Poznan and Sion that the 2016/17 Europa League group stage would provide Palace with?
When Palace finish 5th and Alan Pardew is obviously summoned by the FA to take the reins of the England job, who do we get in to replace him?
Jose Mourinho?
Carlo Ancelotti?
Could we even sway Pep Guardiola from Manchester's blue to South London's red and blue?
What would my family think if I changed my middle name to 'James McArthur'?
Well, times have bloody changed and I'm starting to panic.
This morning, after Saturday's non-performances against Leicester, the 13th game in this sobering winless streak, I felt the urge to see how many points the previous five seasons' relegated teams earned in their last 21 games – the amount of matches Palace would've played by the end of the season since that blissful winter's day at The Britannia – and how many they garnered in total in their forlorn bids to beat the drop. Why?
1) At 7.35am, Eastbourne train station is dull.
2) I'm starting to brick it.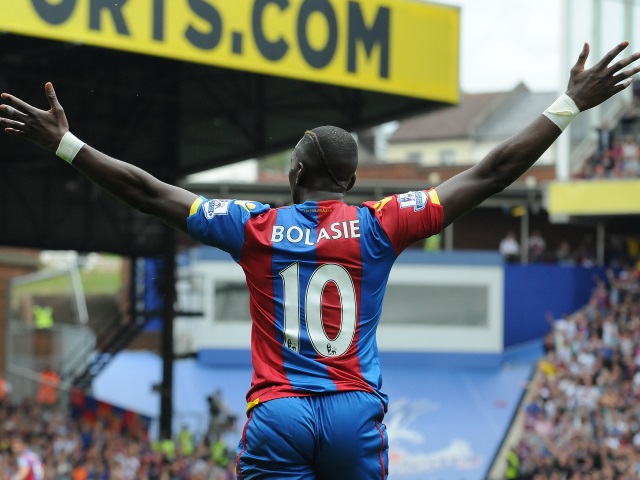 2014/15 (End of season total in brackets)

20 QPR: 13 points (30)
19 Burnley: 18 points (33)
18 Hull: 22 points (35)
2013/14
20 Cardiff: 13 points (30)
19 Fulham: 19 points (32)
18 Norwich: 14 points (33)
2012/13
20 QPR: 15 points (25)
19 Reading: 16 points (28)
18 Wigan: 21 points (36)
2011/12
20 Wolves: 10 points (25)
19 Blackburn: 21 points (31)
18 Bolton: 21 points (36)
2010/11
20 West Ham: 21 points (33)
19 Blackpool: 14 points (39)
18 Birmingham: 21 points (39)

The average end of season points total for those 15 teams is just over 32.
Palace are already on 33 so panic over, folks; Steve Parish and his American mates can get Croydon Council down to Selhurst to measure up for a new stand and John Salako can plan a new dance routine for when we start winning again.
If only it was so clear cut.
The odds of us going down remain slim but the threat remains distinct and one that we can't really say goodbye to until we remember how to win a game or stagger into three or four draws. By 5pm on Saturday 9th April, we could be 17th. 17th!!!
It's only going to take Norwich beating Newcastle a week on Saturday, us losing at Upton Park on the same day and Alex Neil's side taking the spoils at Selhurst Park when they come to SE25. The proverbial just got real and it's not just the consequence of Saturday's result; we've ambled into a very real relegation battle and may well only survive because of the state of the three clubs that currently occupy the bottom three if things don't improve quickly.
Aston Villa are trying their hardest to appear as disorganised as possible and go down in an air of real despair so tick them off. There are just two spots for next season's Championship going and thankfully, the North East really wants them! Newcastle and Sunderland have shown glimpses that they might have enough to pull themselves from trouble but neither have put together the sequence of wins that are so vital at this time of the season. Sunday's draw at St James' Park did nothing for them but was a relief to us.
Both have changed managers and both, Newcastle in particular, have spent money in bids to keep the drop from the door. At this stage, it would be fair to say it'll be a shock if both manage to stay up but surely, having been fifth at Christmas, we can't be relying upon the failure of others to keep our place in the top flight.
The result against Leicester on Saturday didn't cause alarm; The Foxes are within touching distance of their greatest ever achievement and getting anything from them would've been against the odds but our performance and approach was a real cause of concern.
Defensively, we were all over the place during the first half.
It's been said a lot but our full backs are becoming cause for real concern. Pape Souaré's positional sense has never been great but on Saturday, he left what sense he does have in the changing room. His lack of positional discipline often allowed Riyad Mahrez, whose ability is no secret, so much freedom it was comical. Souaré slotted into the side very well after he first arrived from Lillie last January but his form since the turn of the year has been alarming. He's not the only one unfortunately.
It takes a lot for me to criticise Joel Ward; he's been a favourite of mine since he arrived from Portsmouth in 2012 and I'll forever be grateful for his header of the line in the dying seconds at Wembley but for the first time during his Palace career I'm starting to question him. He doesn't seem to read the game as well as he has done previously and the full back that was being touted for an England call up during Tony Pulis' tenure at Palace is nowhere to be seen.
If the defence is cause for worry, going forward didn't looking much better on Saturday.
I don't know about others but I looked on in astonishment as we played for 35 minutes of the second half, while being 1-0 down, without a striker. We started the second half by putting Bakary Sako on with the apparent job to whip crosses into the box. However, nobody with understanding of the striker role to be on the end of them was on the pitch as Yannick Bolasie, a winger, had been asked to play centrally. When we did put Dwight Gayle, an actual striker, on with less than ten minutes to go, we started lumping it long through the middle; Robert Huth and Wes Morgan must have been loving it. The lack of a coherent approach was worrying and stank of a team low in confidence and short of ideas.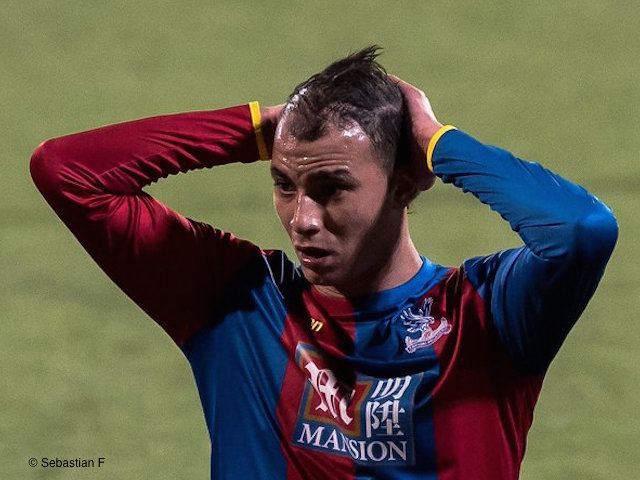 Alan Pardew's faith in Yannick is laudable; he clearly rates him very, very highly. The winger can provide moments of brilliance and is a fantastic player to have within our ranks but this continued experiment of playing him through the middle is one that shows no signs of working on a regular basis. Pardew appears either too reliant upon him or doesn't know exactly what to do with him in order to get the best out of him. Either way, it's not great.
The run since Christmas has highlighted the distinct lack of depth in the squad. There's no hiding from the fact our first 11 looked comfortable in the top eight up until Christmas but with injuries and longer term absences taking their toll, our squad's looked bottom six at best. Any side that loses the balance and composure of Jimmy Mac in the middle of the park and the explosive threat of Yannick would struggle but you shouldn't anticipate the loss of two players providing the catalyst for such a terrible run. Provided we stay up, real investment in the squad, not just the first team, is vital.
Signing Emmanuel Adebayor was a gamble; he'd either hit the ground running and light our season up or, as it seems will be the case, he'd amble about, leave the manager with little choice but to substitute him halfway through games and leave fans fairly underwhelmed. His performance on Saturday was a particular lowlight; he produced absolutely nothing and some Palace fans have claimed they could clearly see the ex-Spurs man having a row with his manager during the first half. If that was indeed the case, it's no surprise he was pulled at half time.
On grounds of what he's offered thus far, extending the striker's contract is surely unlikely and after three full seasons in the Premier League, provided we stay up, I'd like to think the club has the resource and nous to attract players whose best days are so clearly behind them as is the case with Adebayor. With the much discussed increase in TV revenue that's due to be dumped at the door of Premier League clubs in the summer, there really will be no excuse to be relying upon signing free agents who haven't played a competitive game for nearly a year at the end of the window.
It would be typically 'Palace', whatever the hell that means, to end this winless run with a sequence of wins and cruise to safety and after all, we do have an FA Cup semi final to look forward to. If we secure our place in next season's top flight between now and the end of the season and win the FA Cup, 2015/16 would go down in history as perhaps the greatest season in the club's existence and this winless run, however long it ends up at, would become a rather amusing footnote.
Please don't read this article as a deranged Palace fan insisting that we should be mixing it up in the top six from August to May. I was as surprised as anyone about how well we performed during the first half of the season and had to pinch myself when I saw our in and around the top six week after week. However, the fall in form and league position since December is hugely concerning and has been very disappointing to watch.
Despite recent seasons suggesting we're only a win or a few draws away from having enough points to stay up, after the start to the season that got fans so excited for where the club and this team were heading, should we be satisfied with limping over the finishing line?
What do you think, is Jack panicking a little too much? Or is he right to be concerned? Comment below!
---