Kicking off the FYP FA Cup Week, here's an article from Naveed Khan, who has had to reevaluate his stance on the competition in recent months.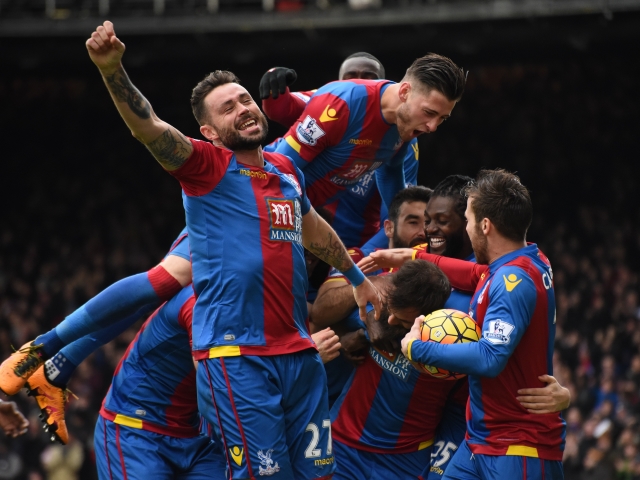 (Photo credit: Michael Hulf)
In the first Palace game I attended, we went 1-0 down in a quarter of an hour against the team we'd lost 9-0 to a few months prior. A matter of 105 minutes later, we'd won 4-3 and I was trapped in love with the Eagles. You would assume this game, followed by the enthralling 3-3 final would mean I would equally be in love with the FA Cup. Sadly, this is was not the case.
My memories of the final are 0-1, Lee Martin, a gold and black top and the first time football made me cry. I can also recollect losing 1-0 to Hartlepool and then the semi-final in 1995. I don't remember much of the 2-2 match nor much of the replay apart a stamp on Southgate's chest, a horrid atmosphere and ultimate relegation.

Everton and Portsmouth aside, the winners of the Cup have been the usual suspects and I've long felt the magic of the cup is a myth. Palace have by and large been disappointing - we did have the Butterfield hat trick & Ambrose free kick but those felt like triumphs over administration rather than cup progress.

Fast forward to 2016 and I can't say I cared much for the competition. We were riding high in the league by the Third Round and I felt the cup could detract from that. I suggested before each of the 3rd, 4th and 5th rounds that we should be using the cup as an opportunity to give squad players and youngsters a game. Such was my dismissal, after the 4th round I offered my semi-final ticket to a friend - I had assumed either we wouldn't get there or if we did, I wouldn't care enough to attend.

Even after Frazier Campbell scored a screamer from one yard against Reading, I wasn't caught up in the euphoria. I was not even planning on going to the Watford game – it was only when my wife asked why I am not going to Wembley did I decide to go and then all of a sudden, I caught the bug.
I let go of thinking it mattered to be top 10 in the league. Sure, I want the club to do fantastically in the Premier League and I am envious of Leicester but just staying up was suddenly OK (not that it stopped me moaning ad nauseam on Twitter). Resting players was OK. One win in half a season was OK (well, it wasn't, but nearly). I have dared to dream and by dreaming, I have fallen in love with the cup, albeit a quarter of a century belatedly.
I've spoken to fans who have sold the cup to me like never before. Fans who have been home and away for decades and all they want is a cup final with the hope of a European adventure. Social media is awash with fans who have travelled from the USA, Singapore and Australia to come to Wembley, even without a ticket, just to experience the atmosphere of Palace at a cup final. For fans who have lived through two administrations, numerous false dawns, relegations and missed opportunities, the FA Cup is their holy grail. I disagreed at the time when they said that neutrals would not remember Palace finishing between 5th and 17th in the league but would remember Palace winning the cup.
I didn't fully appreciate that. I still don't, but I do get it more and more. I've craved the stability of a long run in the Premier League but my realisation is that staying up beyond a first season is a sense of relief whereas as football fans, we have to dream of glory. And our realistic glory (notwithstanding Leicester's title win) which would conjure emotions of jubilation and raw emotion is the FA Cup. It's only taken me 26 years to realise that is the feeling to really crave beyond the satisfaction of the monetary glory Premier League status gives. So, I apologise to those who I said were wrong to focus on the cup. I apologise to those who spent their hard earned to see us beat Stoke, Southampton, Spurs and Reading to be so dismissive of the competition. And I apologise to those who said winning the FA Cup was more worthy than league progress.
When Mile goes to lift the FA Cup on 21 May, I will feel more ecstatic than when he did the same three years ago; I did not think that Palace would ever evoke such emotion again. Once more, I was wrong.
What do you think? Is it right that Palace focused on the FA Cup?