Centre-back James Tomkins has become Palace's third signing of the summer, arriving from West Ham for £10m. We asked Read West Ham to give us the lowdown on what we can expect from the new boy.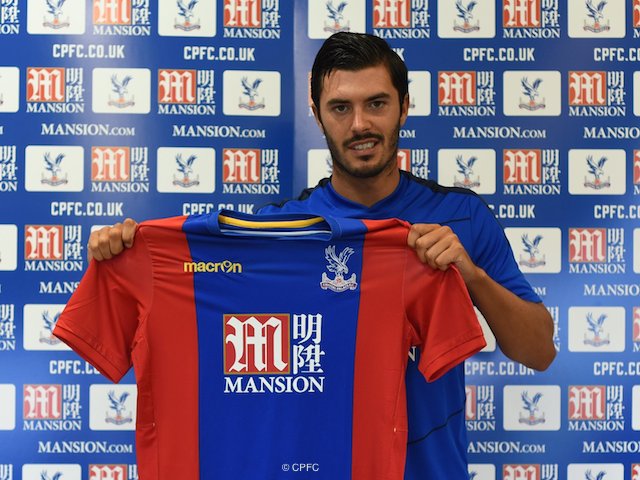 This is a sad day for West Ham fans everywhere - a day none of us ever thought was coming.
Lifelong Hammer James Tomkins has left the club, completing a move to Crystal Palace for a fee of £10m.
The 27-year-old centre-back was seen in many eyes as a proper West Ham stalwart, we all thought he, like Mark Noble, would spend their entire careers at West Ham and go on to be cult heroes or club legends, making 500, 600, 700 appearances for the club.
The Basildon boy has given his entire footballing life to West Ham, joining as a seven-year old and has spent the last two decades working his way up from just another kid in the schoolyard to a West Ham regular.
While right now you can look at it and say all West Ham are losing is their third-choice centre-back who can fill-in at right-back, and you wouldn't be wrong in saying that. You wouldn't be wrong in saying £10m is an amazing deal for someone who doesn't play every week. What West Ham are losing is a part of the culture, a leader in the dressing room and ultimately a player who knows the West Ham Way (and I'm not just referring to a style of football from the early 80s).
During his time as West Ham manager, Alan Pardew was very attentive to the academy players coming through. He swiftly identified James Tomkins as one to watch during the 2005/06 season and, as a 17-year-old, would often invite him along to first-team training and come on match-day trips to give him a taste of what playing for a Premier League team was like.
Tomkins never made his West Ham debut until March 2008, a good two years after Pardew was sacked, but Pardew certainly helped prepare Tomkins mentally for the task at hand.
READ MORE: A Newcastle fan's perspective on Andros Townsend
Injuries to Matthew Upson, James Collins and Danny Gabbidon meant Tomkins was given an extended run in the first-team and never looked back. He gradually became a mainstay in the starting XI and was forming a good unity with Winston Reid at the heart of the defence.
That never stopped Pardew trying to reunite with one of his favourite players. While at Newcastle, Pardew tried for what seemed like every transfer window for three seasons to sign Tomkins to no avail.
It was during our Championship season of 2011/12 where Tomkins really cemented himself as a West Ham regular. Rejecting several moves to Premier League sides to stay with his childhood club, Tomkins and Reid were without doubt the best centre-back tandem in the division as we attained promotion via the Play-Offs.
As West Ham have progressed, Tomkins hasn't missed a step either. He's been crucial in our efforts to solidify ourselves as a Premier League side under Sam Allardyce.
However, it seems our upward trajectory has finally become to steep to climb for Tomkins.
Bilic's arrival last summer also saw Juventus and Italy star Angelo Ogbonna come to the club. He and Reid established a strong and athletic partnership in the back four which forced Tomkins out of the side.
Not to be deterred by this, Tomkins redefined himself as a right-back in order to find a place in the starting XI - a testament to his work ethic, versatility and natural defensive ability.
He really did shine at the position. He wasn't marauding going forward, but he offered enough support for opposing defences to account for his supposed threat which opened up space for others. What he was though was textbook at the back. Positionally fantastic, was hardly ever beaten and knew when to make that crunching tackle.
Last season, West Ham went an incredible 600 minutes without conceding while Tomkins was playing at right-back, a fact which sticks with Hammers fans because he was subbed off at half-time away at Villa due to injury for Carl Jenkinson and then Jordan Ayew went an scored minutes later.
Tomkins has and will always see himself as a centre-back. He wasn't getting the minutes he wanted at the position with West Ham and has gone and found a club that are willing to do that.
What are Palace getting in James Tomkins? They're getting a pro's pro. A no-nonsense defender who's more athletic than given credit for, can play a couple of positions and knows the Premier League game.
As for Alan Pardew? Well, he finally gets his man.
What do you think of Tomkins' arrival? Comment below...
---