Not a good start to the season on Saturday but who was Palace's Star Man against the Baggies? Callum Lane tries to work it out...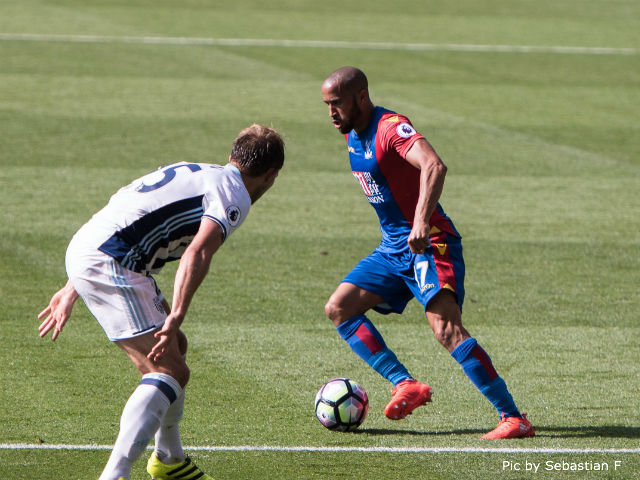 A new season and it looks like normal service has been resumed at Selhurst Park this year. Strange tactical changes from Pardew, silly fouls being given away which of course led to us conceding a goal.
But as much as it is unbearably frustrating to lose on the opening day let us try and pick out the positives.
The point of this article is to pick a StarMman; our best player on the day. Although some may think that this is about as easy as walking a tightrope blindfolded, it is actually pretty easy.
When you have to endure a game as bad as Saturday's, the moments of talent, be that very short are contrasting factors. The wing play from Andros Townsend and Wilf Zaha looked promising and the relentlessness of Lee Chung-yong playing in between the two kept West Brom uncomfortable, yet on the ball Palace lacked the cutting edge, the difference between winning and losing a game.
For me, the star man has to be Chungy.
Playing in the place of Bolasie, he still managed to put up a good show in the dullest of dull games. When he was on the ball Palace looked like turning their dreary attacks in to something which could lead to a goal.
Zaha played well but he managed to show off his main trait in spectacular style, be that not being able to finish, denied by Foster twice within seconds, the first should of been scored and the second should of been set back to Townsend. The debutant also showed promise, but failed to really inspire any attacks.
Although the result has dampened my new season spirits, we can't let it set the tone for the season ahead. Even though we've lost our probably most threatening asset and will end up saying farewell to one of our greatest captains, we must remember that is the joy of being a Palace fan, never at any other club is a fan used to so much crisis that it's almost seen as normal.
However there's still time in the transfer, there's still time for the squad to shape into a well oiled machine, and hopefully there isn't enough time for Pardew to sub off Souare in the 92nd minute for Kelly.
Agree/disagree with Callum? Comment below...
---