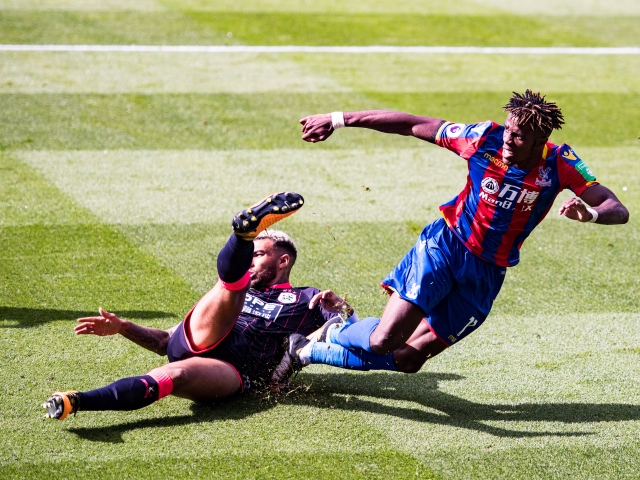 1 – Failure to Prepare Apparent
With a new manager in place and the implementation of a new style and new formation, there was a concern as pre-season went on as to whether there was enough time for adequate preparation as the season drew closer. The emphatic answer to that was provided on Saturday; there was a failure to properly prepare. Players were being used in roles in which they were not in pre-season – Joel Ward used at right wing-back, Luka Milivojević back in midfield despite spending three games in central defence, Ruben Loftus-Cheek in an advanced midfield role and Timothy Fosu-Mensah starting at centre-back despite joining only two days' prior.
Add to this Jason Puncheon looking uncomfortable in a two-man midfield and Wilfried Zaha being nullified by the desire to set him free – it is clear after just one game there are many questions which still need answering the biggest of which being whether the desired system and style suits the players in the squad? And if the answer is negative, does the club have the ability to spend money to address this?
2 – Dann Ill-Suited to New Role
Scott Dann has been critical in Palace's sustained presence in the Premier League and while last season he may not have been Sam Allardyce's first choice, Frank De Boer has chosen him to be the central of the three centre-backs but in a 3-4-3 he is ill-suited to this role. Playing a higher line, he does not have the pace to cover behind as a sweeper which in turn means Wayne Hennessey's inadequacies at this level are further highlighted with his unease in passing the ball out.
Dann also isn't the vocal organiser he's used to playing with, negatively impacting the two young centre backs playing either side of him. Further, 3-4-3 requires this central player to push up into midfield, allowing the wing-back to drop in as full-backs and allowing a fluidity in formation to a 4-3-3 – Dann does not have the technical ability to do that. Huddersfield exploited this time and again and used their press to isolate him and spread the three centre-backs. It worked a treat.
3 – Loftus-Cheek impressed
Impressive throughout pre-season as part of a midfield pair, Ruben Loftus-Cheek was inexplicably used as one of Christian Benteke's support players on Saturday; though at half-time he reverted to his more familiar role. Regardless, his home debut was the brightest spot for Palace in a miserable afternoon.
His work without the ball was notable but more so his technique in winning the ball, use of the ball both long and short and his powerful runs. If he continues in this vein as the season progresses, Loftus-Cheek will be crucial to the team in whichever battles are ahead.
4 – Manager Has no Honeymoon Period
Harsh as it may seem given he's only had one game as manager, is trying to progress the club in style and has not seen his team invested in, but it is already clear de Boer does not have a honeymoon period. Having already lost to one of the teams Palace should be looking to beat at home, being the first full-time foreign manager at the club and looking to 'transition' the team in the way Alan Pardew failed in 12 months ago, the pressure is cranked up already.
Palace stayed up last season because Sam Allardyce organised a defence and allowed counter-attacking football, as Tony Pulis had done three years earlier. Palace fans do not have the appetite for another relegation battle and there are few "fire-fighter" type managers left for Steve Parish to turn to should the club need saving again. De Boer has to make this work and show signs that it is working soon.
5 – PALACE Already at Crossroads
As above, we are only one game into the new era but the club finds itself at a crossroads already. This is not about the manager's future; more the club needs to choose a direction and without further hesitation.
The hierarchy needs to decide whether to back De Boer in his footballing philosophy, invest heavily in a new goalkeeper, central defender and right wing-back for the first team and further attacking options to back-up Benteke and Zaha while then moving on the likes of James Tomkins, Martin Kelly and James McArthur if they do not fit into De Boer's plans.
It is not fair on those players who have contributed to Palace's recent achievements to either be unused or misused and nor is it fair to the manager. If the club does not have the will to go down that path, then the manager needs to fit into what is at the club – the foundations for a variable 4-3-3 are there and the players in the squad fit that formation. Either way, with three points already thrown away, a direction needs to be picked and backed without further ado.
---