Naveed Khan gives us his thoughts on Roy Hodgson, whose experience and guile has almost definitely secured Palace their Premier League status for another season.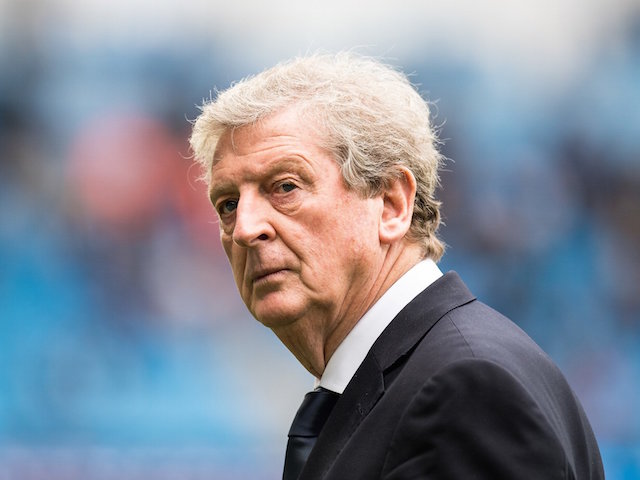 Roy Hodgson cut a lonely figure in his final press conference for England; "I don't really know what I am doing here" were his words after the defeat to Iceland. Somehow the previous four decades of largely successful management were deemed irrelevant – Hodgson was perceived as a failure.
Since leaving England, the Palace job had come up twice where it seemed Roy was not under consideration. First, Sam Allardyce took the reins and then, in the summer Frank De Boer started his ill-fated stint. Following a disastrous start to the season both in terms of league performance and transfer window, Hodgson finally got the chance to work at his boyhood club. And ever since his first international break with the players, Roy has quietly revived the team's fortunes.
The perception was that Roy's Palace would be rigid in structure, hard to beat and overtly defensive. Palace fans would not have cared much – having seen Tony Pulis come in and implement such a system as well as a slightly more pragmatic Allardyce, that would have done. But, with his key players fit, what has transpired ever since that win over Chelsea is that Roy's Palace want to play on the front foot, empower creative footballers while being mindful of the gaps between defence and midfield.
The results speak for themselves – since that first international break, only Everton and Newcastle have beaten Palace from outside the top six. From within the top six, Spurs, Manchester United and Liverpool have needed late goals at Selhurst to beat us. 28 goals have been scored at home. The formation has not always been a structured 4-4-2. There have been switches to 4-3-3. Roy has used a shape with no recognised strikers.
The achievement is grand. There can be no playing it down. He picked up a squad bereft of goals, points and direction. He has withstood 12 first team players being injured. Unlike the escapes under Pulis, Alan Pardew and Allardyce, Roy went through a transfer window without a single first team player added. The 5-0 win over Leicester took the team he took over to 38 points. It is a monumental achievement.
Wilfried Zaha has been the catalyst, of course. No points have been won this season without him. But while Wilf's importance is obvious, there has been a team behind him which has enabled him to be Palace's talisman. The captain, Luka Milivojević has been a crucial shield in front of the back four and has shown great composure time and again from the penalty spot. Next to him, a fit Yohan Cabaye has been vital both in winning the ball and starting moves. Andros Townsend has worked tirelessly. James Tomkins and Mamadou Sakho have not lost a match they have played together.
The aforementioned players have obvious quality. It is what Roy has been able to do with the players beyond those which has been a real measure of the job he has done. James McArthur is the epitome of this. Written off by many, hardly utilised by Allardyce and the question mark over fitness going in to this season, he has been reinvigorated by Hodgson – however he has been used. As a wide midfielder, he has covered his full-back as well as timing important runs in to the box. As a central midfielder he has filled in next to Luka and been box to box. He has covered for Luka and protected the back four. When the team is playing without a striker he has pushed forward at the right times.
Patrick Van Aanholt, another labelled as not good enough, has been an inspiration in 2018. Defensively more aware, supporting the team going forward and very well suited to a formation which does not have a natural winger in front of him. Martin Kelly has been a dependable understudy all season and not let Roy down. Despite a shaky return from injury, Joel Ward played an important role in the team which embarked on a long unbeaten run. Aaron Wan-Bissaka has been given a senior debut and not looked like a novice.
Somehow, Roy and his staff have fully utilised a squad which was often (and with some justification) criticised for a lack of balance. It has not been perfect; there have been late goals conceded in many games, late penalties missed, an apparent lack of willing to make substitutions when games are in the balance. But without those imperfections, he simply would not be Palace's manager.
The job has been done with a degree of class not often seen with top flight managers. When the injuries were piling up, Roy did not use these as an excuse when points were not won. When refereeing decisions went against the team, he did not use these as an excuse for results. When he was not backed in the January transfer window, he did not use that as an excuse for any shortcomings. He has not used the media to plug his own agenda or to make a point to the ownership. It has been refreshing to have a manager so eager to just move on to the next with dignity.
And that has been the essence of Roy's tenure so far. He has approached each game, each result, each circumstance and each outcome with dignity. Had Palace been relegated, even that would have had a degree of dignity about it. As it happens, Palace have survived with dignity, mixed with a resolute attitude and no shortage of flair. The "transition" Pardew wanted to deliver and the total football De Boer assumed he would deliver has been brought to the table by Roy Hodgson.
Saving Crystal Palace has been Roy's redemption. When the season ends, he will be fully entitled to say "I know exactly what I am doing here".