Palace launched their new kits, and we're delighted with them.
Stripes. You can only do so much with them.
That's a statement that Steve Parish probably regrets somewhat. It came as Crystal Palace unveiled the kit that is now synonymous with Alan Pardew's managerial decline and Sam Allardyce's rescue act - a red shirt with a thick blue block (you can't call it a stripe) down the middle.
The idea, supposedly, was that if the players lined up alongisde each other they'd create one big red and blue striped mass. The result didn't match that. It was as if Palace wanted to be a red and blue Ajax. But stripes are Palace's colours. Not hoops, not blocks, not single colours. Red and blue stripes.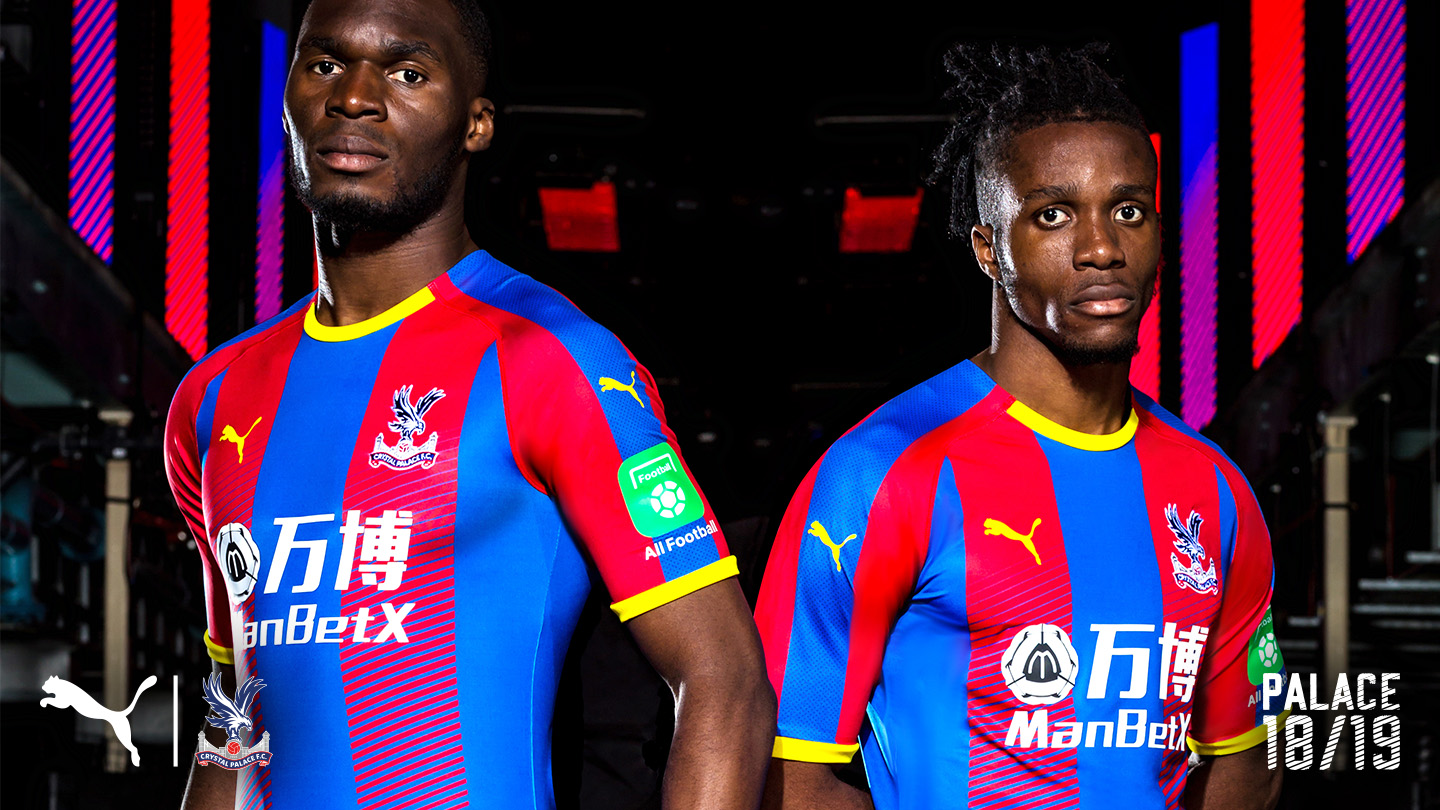 Macron made amends with this season's kit, a traditional, simple red and blue shirt that, from the number of them worn in the stands on a matchday, seemed to be popular.
It was a fitting end to what has actually been a very good deal with the Italian kit manufacturer - Palace's kits have, on the whole, been excellent. The initial fears about quality were misplaced, and the training gear (especially this season) has been outstanding.
Wednesday's unveiling of Puma's new strips has been met with unanimous agreement - the designs are exactly what was wanted, with a touch of uniqueness and a classic verve too.
While the headline design element is the striped fade on the home shirt, providing a gradient that goes from red to blue, the away kit is the one that drew the most attention among supporters. It's been a while since Palace have had a sash shirt, and the classic design is one which supporters love dearly.
Seeing the meeting of legends new and old, as Wilfried Zaha met with Vince Hillaire in the launch video (below), gave the kit launch a sense of continuity.
A passing of the torch. Zaha is this generation's Hillaire - direct, skillful, exciting - iconic. Zaha in a sash kit just seems right.
Both shirts should be hugely popular. The colours are right. The designs are right. They're unique and interesting. The kits are expected to go on sale in early July, and like the Macron kits before them are available in both skin-tight player fit and a more casual regular fit.
We're looking forward to seeing how they look on the pitch at home and away.
---