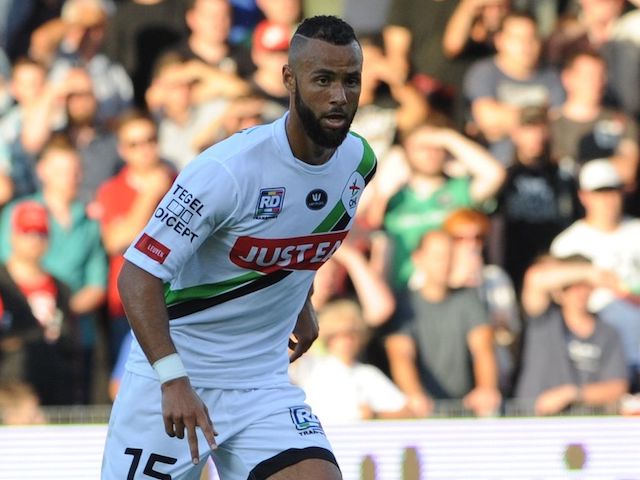 Let's just admit it, we all love a pantomime villain. At Palace we've had our fair share over the years – Iain Dowie, Kevin Miller and Steve Bruce are just a few of the misguided souls who've experienced the full power of both barrels from the Holmesdale.
But perhaps the biggest of them all in Eagles supporters' eyes was just a teenager when he forced South London's finest to turn on him; John Bostock. Now, 10 years later, the midfielder is back at Selhurst for an interview with Palace TV and fans are still spitting feathers online about him.

There was of course a time when things seemed very different. When a 15-year-old Bostock made his debut for Palace back at the start of 2008, it all seemed too good to be true. Here was a kid coveted by Europe's finest, bossing a Championship midfield for 20 minutes as if it was the easiest thing in the world.
And just when it seemed like it couldn't get any better, suddenly we find out that he's a season ticket holding Palace fanatic – a footballing prodigy whose sole aspiration was to captain the Palace to future glory. Could it all be true? Well, yes actually, according to the man – sorry, boy – himself. In a gushing interview with SE25 magazine Bostock spoke extensively of his love of Palace, of how he wouldn't want to be anywhere else and of how, as a season ticket holder since the age of five, he had always preferred to ignore the advances of of the big boys.
Morning.. ❤️💙 pic.twitter.com/sKWZJ922i3

— Fïve Year Plan (@FYPFanzine) June 12, 2018
After that...well, you all know the story. As news filtered through of his abdication to Spurs, the message boards were soon bursting at the seams with anti-Bostock sentiment, much of which wasn't concerned with holding back. But as the c-bombs and wishes of career ending injuries endlessly rained down, it was hard not to feel a little bit uncomfortable with the sheer volume of undiluted vitriol aimed at a bloke who was, to all intents and purposes, barely out of nappies.
Bostock's proclamations of love for Palace – made mere months before his acrimonious departure – were undoubtedly ill-advised, but many fans seem to forget that, at 15 years of age, he was still very much a child. Can anyone reading this article really claim that they never made an error of judgement at that age? And yes, his retrospective comments regarding his 'stagnation' at Palace and the mismatch between our footballing philosophy and his future development were particularly tough to stomach.
Put simply, Bostock isn't without his foibles; publicly lambasted by Harry Redknapp for his poor attitude after a disappointing stint on loan at Brentford last year, he certainly seems to lean a little too far towards the arrogant end of self-confidence at times. Soon after his departure, rumours regarding his apparent unpopularity on the training ground began to circulate; when he joined Hull, their players reportedly took to calling him 'Boss-man', a nod to his 'me, me, me!' tendencies which allegedly shine through both on and off the pitch.
But rather than wasting time still spitting bile at a man who's career has not gone anywhere near as well as it should have, as football fans we should surely be aiming the vitriol squarely at a the real villains, of whom – as if we needed any reminding - there are many. Chief among these are the men who continue to preside over a system in this country that allows promising young kids from the lower leagues to be cherry picked by the Premier League seemingly at will, with smaller clubs being strong armed into accepting risible sums of money to 'compensate' for years of player development.
Back in 2010, two years after Bostock left Palace, an article by Steve Parish in the Evening Standard discussed ongoing plans for a fixed compensation package which, if implemented, would effectively allow Premier League teams to pillage lower league academies whilst simultaneously leaving the affected clubs without any room for compensation negotiation.
That was the much malgined FFP is still a sore point for many clubs. And against multiple major tournament disasters from England, the flagrant stockpiling of English youngsters by the Premier League is still all the more depressing.
Could anyone claim that John Bostock's career has developed to any significant degree? Bostock's apparent betrayal of his boyhood club may well stick in the throat, but I find it hard to conjure up that much disdain for a misguided kid who was woefully ill-advised by a whole host of people who are old enough to know much, much better.
Let's not forget that some of those closest to him can have the very dubious honour of being included within this group. Indeed, in many ways my overriding emotion is one of pity – like many others before him, Bostock has been led wildly astray by the 'instant success, get-rich-quick' fallacy pedalled by many Premier League clubs as a core part of their acquisition strategy.
As long as the vultures are allowed to infiltrate other clubs' academies without so much of a sniff of regulation, then we can all expect to see many more John Bostocks added to the scrapheap of young English talent over the next few years.

Luckily for John, all is certainly not lost. Blessed with bags of talent and an almost disconcerting level of self belief, John Bostock is a player who still has a very real chance of carving out a hugely successful career at the highest level. That said, the success of his career from here on in should be of little interest to Palace fans; Bostock may be gone, but the seemingly never ending conveyor belt of talent being churned out of our academy should give every Palace fan cause for great optimism. Still stuck in the bottom three and with injuries mounting up, this is a team that needs the fans focussed on getting behind them.
So rather than wasting time on some Hull City player, why not raise the roof for a crop of local lads who really know what it is to wear the red and blue with pride. Apart from anything else, I've got a sneaky suspicion that it'll show Bostock exactly what he's been missing these last two years.
---