On Monday, Palace play a Liverpool side bursting with talent and goals. Here's Ben Mountain with a look at what Roy Hodgson will have to do to counter that threat.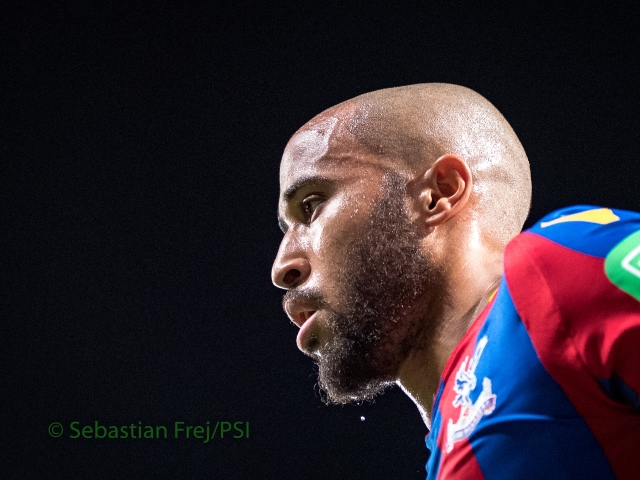 On the 5th of May 2014, Crystal Palace fans unveiled a display that stretched the entire width of the Lower Holmesdale, reading, imposingly, 'Fortress Selhurst'. Having turned that corner of SE25 into an appropriately vast stronghold, Palace fans then bore witness to one of the greatest fight-backs that the Premier League has seen this decade.
Back then, however, 'Crystanbul' was considered by most to be a plucky fluke: the work of a persistent, hard-working David against a Goliath who'd dropped his guard. Today, though still underdogs, things are different for Crystal Palace when facing off against Jurgen Klopp's imperious Liverpool side.
Selhurst Park no longer needs to boast of its resolute troops defending the fortress while under siege. Instead it houses a new squad, a squad fit for Premier League opposition and a squad who can hold their own against the world's most dazzling of players. Best of all, however, it houses a squad lead by an assured leader: Mr Roy Hodgson.
Unlike that iconic, somewhat frosty night back in 2014, this time round Palace fans can anticipate a surprising success before the 80th minute plays out. Because not only is this squad fit-for-duty, it's fit-for-purpose too.
Having established a solid, competent core to his Palace side, Hodgson is well-equipped to nullify the peerless attacking trident wielded by Jurgen Klopp. With an assured 'keeper (whichever may start), a centre-back pairing rivalled by none in the bottom ten and strong, confident central-midfielders such as Luka, Jimmy Mac and Cheikhou Kouyate, Palace have a team who can make their own half's centre of the pitch busy and therefore frustrate the myriad of offensive threats at hand for the Reds.
Whilst opting for a fairly standard 4-4-2 formation last Saturday against Fulham, Hodgson may feel more inclined to switch to a 4-5-1 set-up or even a 4-2-3-1 this time. That way, the Palace side is kept well covered defensively but isn't restricted to the centre of the park when going forward on the break.
With Luka and Kouyate sitting close in front of Palace's back four, the Eagles' net will be well protected against Salah, Firmino and Mané, who attack as a close-knit triad trying to get into the space behind the opposition's midfield. In front of them could be a player such as McArthur or (though his fitness will likely prevent an appearance) Max Meyer, who would provide the link needed to connect Palace's saturated back-line with those who can run on the break at Liverpool's weaker-link: its defence.
Playing our own trident in the middle would also allow McArthur to roam fairly freely in his picking up and covering of less obvious threats in players such as Milner and Keita without leaving the centreground exposed as two defensive-midfielders should remain at their stations persistently.
The benefit of packing the midfield more than we did against Fulham would come further in the width that doing so would allow. Religiously sticking with a 4-3-3 formation, Jurgen Klopp's side is typically fairly narrow compared with how Palace can line up.
Having Townsend working the flank and keeping Wilf out wide - perhaps encouraging him to play off Christian Benteke when the chance allows, van Aanholt/Schlupp ensuring they cover his space on the wing, thereby leaving a temporary back three in defence - would stretch the Reds' usually solid, compact core and prevent them from pitching camp too close to Palace's goal as they're forced to keep one eye over their shoulder.
Should Liverpool opt to counter Palace's wide threat by playing the channels themselves, we now fortunately have pacy wing-backs who can cope with the likes of James Milner or Andrew Robertson as they attempt to penetrate the area from the flanks. Thankfully, this means that players such as Wilf and Andros won't have to drop too deep to cover the defence and can still therefore be called into action should Palace seize possession and enable a quick counter attack.
All in all, compared to this fixture four years ago, Crystal Palace are far better prepared to confront this season's Red invasion.
Whilst, yes, Liverpool start strongly and looked indomitable against West Ham, we've done it before and can do it again. We may have stumbled our way to success defending Fortress Selhurst before, but this time we can stand firm in our protection of that beloved citadel.