Christian Benteke is a man who looks fit, hungry and ready to fight. But first he has to convince some of his detractors, says Ben Mountain.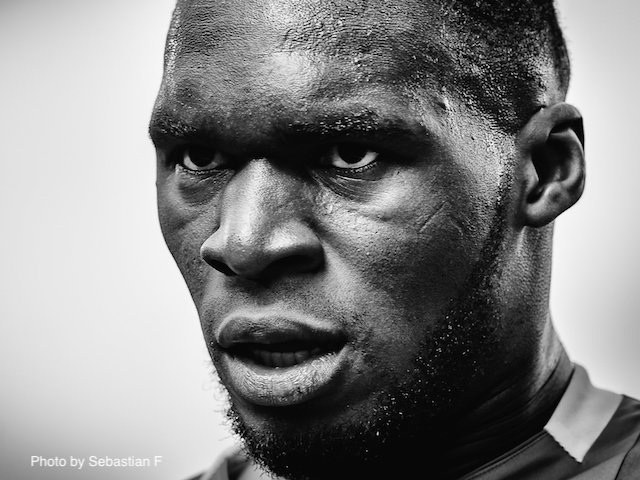 Want to divide a room full of Palace fans? Ask their opinion on Christian Benteke.
Standing on the Lower Holmesdale's concourse during halftime for the sultry Monday evening when Liverpool stole three points at Selhurst, I witnessed this south London specific phenomenon for myself. As one man bemoaned Benteke's losing the ball to ultimately cause Salah's penalty-triggering tumble, another praised his seemingly improved work rate and dominating aerial presence.
Following the final whistle, I vocalised my frustrations that Palace can only make like-for-like swaps up top and that Benteke leaving the field did nothing to change the game whilst someone nearby remarked upon how improved the side looked in his absence.
So, to the half of you out there reading this sat firmly in the anti-Chris camp, apologies: from here on I shall be writing from a sympathetic and approving viewpoint with regards to the big Belgian. You have been warned.
Though, having said that, I would hope that those not in favour are fewer this season compared with the last. Admittedly, at times in the previous campaign, Tekkers looked abominably disinterested and frustratingly ineffectual. Several of his misses proved detrimental to the result of a game and sitting on a reported £120,000-a-week didn't help his cause either.
There has at times certainly been a case to be made for the lambasting of the 27-year-old but things seem to have changed.
We can't, for example, forget the fella's 15 Premier League goals when he first joined and just how vital they were to ensuring survival in the 16/17 campaign. Clearly, then, Benteke is a noteworthy striker.
And though we may only be two games in, his game looks different compared with this time last year.
Last season the big man often played in isolation up top, Hodgson unable to deploy Alexander Sørloth in support for most of the time and Wilfried Zaha typically holding down a wider role on the wing.
Now, however, the Palace gaffer seems fairly set on lining up with a 4-4-2 formation that keeps Wilf much closer to his attacking counterpart. With Schlupp filling in on the left, Zaha seems to be roaming into the centre of the park more and giving Christian someone to win the ball for.
It hasn't been a major structural overhaul, however, and so other things must also have changed to put the forward into the game more for Palace.
The Belgian looks hungrier now, keen to prove a point and pay back the fans who supported him when most would have turned their back. A towering header which genuinely threatened the Liverpool goal showed this on Monday as did several solid aerial challenges and a desire to win the ball not seen for some time.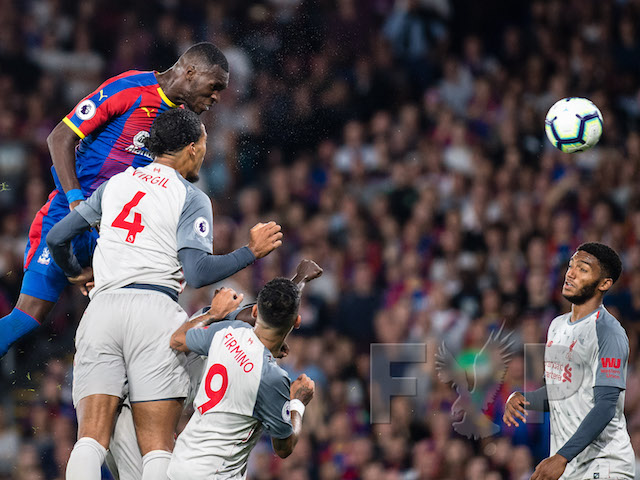 Things were similar against Fulham, too, where Benteke used his physicality to better effect and began to cause trouble for the Cottagers' backline. He may not have scored, but this is a very simple opinion that most football fans seem to overlook: a big centre forward's job isn't solely the scoring of goals. By standing the ball up, putting physical pressure on central defenders and holding the opposition's preoccupations at set-pieces, Palace's No.17 will still enable offensive success for the Eagles without necessarily netting himself.
Obviously, ten or so goals this season would boost his side's chances in the league and boost even further its striker's confidence, but if he continues to play as he has so far, Christian Benteke will ensure his claim to a positive season and right to starting up top for Palace.
Despite the fractious, perennially subjective discussion of the lad typically resulting in disagreement, perhaps this campaign will be the one which unites Palace fans behind their big man in attack.
We may be divided on last season, but blaming the fella for our woes now is nothing but scapegoating frustration. Prepare for a year of towering headers, physical dominance and refreshing link-up play from Benteke. Should these fail to materialise then, fine, I'll eat my words and trudge back to the other camp. For all our sakes, let's hope that doesn't happen.
---