Facing a Liverpool side tipped for a title tilt, Palace nearly got something from Juergen Klopp's side. Here's Ben Mountain with Five Things we learned.
1) Palace can push the best
While Roy Hodgson may be no master tactician, he can certainly drill a squad and have a bunch of footballers playing a well organised, united game. Against Liverpool, Palace showed an unwavering ability to put pressure on some of the league's greatest players. The Eagles pressed, intercepted and battled their way through each half in a manner deserving of more than what they got.
Right to the death, Palace kept Liverpool awake and their efforts haven't gone unnoticed, with Gary Neville proclaiming that Palace will "win a lot of points and a lot of games" and that it "wouldn't surprise me [Neville] if they finish seventh or eighth."
2) Jimmy Mac remains pivotal
Not typically viewed as one who rivals the elites, on Monday night James McArthur showed that he can battle it out with the best of them. As the ever fueled engine room in Palace's midfield, McArthur had to deal with possibly the league's most potent attacking central threat.
He dominated midfield and, as ever, didn't stop working to minimise the threat that Liverpool pose going forward. Somehow keeping the likes of Naby Keïta largely quiet, we should all rejoice for Jimmy Mac's presence in the side and hope for his continued efforts to last.
3) Aaron Wan-Bissaka continues to impress even having left the field
We could end up saying this every post and for every game, but Aaron Wan-Bissaka really is the dog's proverbials. At 20, he remarkably kept up with Liverpool's stunning offensive unit and displayed a blistering pace invaluable for an attacking fall-back. Always working hard to track back having pressed forward and to atone for any of the few errors he does make, AWB has the workings of a future mega-star for Palace.
While his sending off was disappointing and will see him miss the game against Watford, it was essential that Salah was stopped when he was and by making that challenge, Wan-Bissaka gave his side a further 15 minutes to seek out their equaliser; the free-kick resulting from his dismissal ultimately yielding nothing.
4) James Tomkins will prove indomitable this season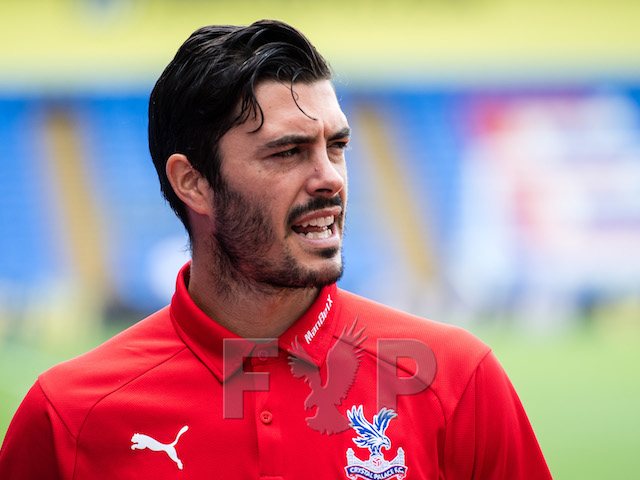 Tomkins and Sakho have long been known as a fantastic centre-back partnership resolutely defending Palace's backline, but it was the former of the two who really stood out on Monday. Tomkins seemed to win every ball that passed near his head and at times managed to meet aerial passes that simply shouldn't have been reached.
Always solid with a collected Mama next to him, the Palace No.5 was an island of safety in a sea of attacking threats. The 29-year-old has been a real coup for Palace over the last couple of seasons and will ensure that Hodgson's team always has a reliable, assured core defensively.
5) Palace fans continue to make themselves proud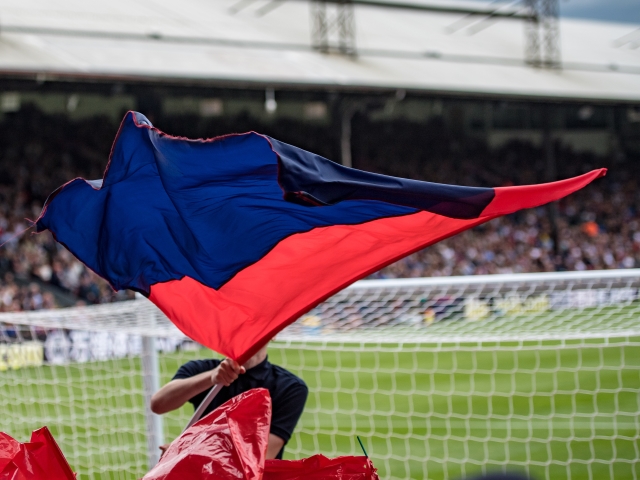 Admittedly, it was clear for all to see that the absence of the HF on Monday affected the atmosphere quite dramatically. However, from the Holmesdale Lower, things were still impressive and for the first 15 minutes, Palace fans sang like they always have. At other points during the game, Selhurst continued to rival other stadia for the loudest in the country and the side were cheered on as usual with the gusto we've come to expect.
Having built an atmosphere around one collective in one part of the ground for over 13 years, to suddenly lose it is obviously going to have a detrimental effect on the noise. Many fan groups would collapse at this point and lose any atmosphere at all. Palace, however, made themselves proud under difficult circumstances. It's the Palace way.