Roy Hodgson does the management game in a conservative way. But Saturday showed he needs to be more pragmatic, says Ben Mountain.
During Saturday's loss to Southampton, "Hodgson, make a change," rang out about as thunderously as anything else had around Selhurst Park that afternoon. For the perennial plethora of disagreement and conflict in footballing opinions, the inaction of Palace's lauded gaffer managed to unite 20,000 people in their view as to how things should progress. If anything, the achievement could be viewed as nothing short of a minor miracle.
Sadly, however, unification in this case was only a damning indictment as to the lack of pragmatism wielded by the 71-year-old manager. Refusing, it appeared, to make a substitution to a flagging and failed starting lineup until the 70th minute (as is routinely the case), Hodgson allowed his Palace side to fall to a damaging loss at the hands of patently inferior opponents.
Had Cheikhou Kouyaté or Max Meyer made their impact earlier, the Eagles may still have been able to enjoy greater success from the game and therefore salvage a point or even three. Saying that isn't merely benefitting from a smug degree of hindsight, it was literally called for by the majority of Crystal Palace fans in attendance.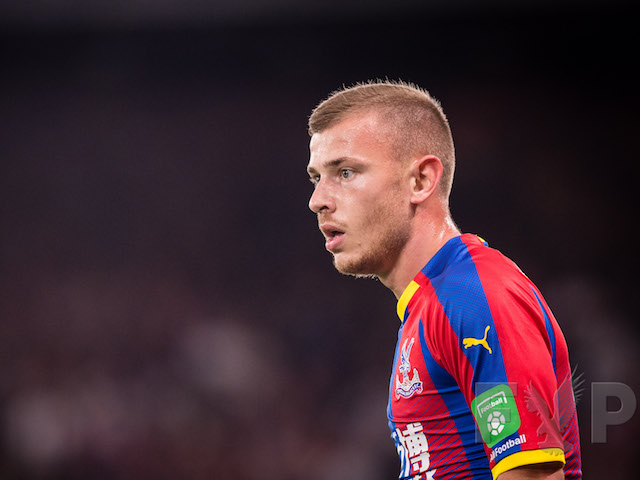 Now, it's important to say that Palace fans don't - and shouldn't - criticise Hodgson lightly. The rather demanding, blunt and uncharacteristically impatient lament for change on Saturday didn't come from disapproval or a desire to bemoan, but from genuine care for the team.
Whilst the audience don't usually instruct a conductor on their choir, the chant felt more like a long-awaited encouragement for the tune to change than a snappy complaint about its vocalisation in the first place.
However, the Palace boss cannot be immune to criticism; regardless of last season's heroics or how close we all hold him to our red and blue hearts.
Essentially, he's the man that we need for this campaign to succeed. He embodies the Palace attitude, gets the players working well and takes his place in south London with a natural fit not seen for several years. There's no ego, no pretence, no image to uphold. Roy is simply there to lead a team he cares for to the safety his childhood community is desperate to enjoy.
He drills the side well and clearly knows how to organise a squad, having turned Frank de Boer's scattered mess into a neat, ordered unit. But even excluding the painfully irksome wasting of chances on the pitch, Hodgson has to take responsibility for much of Palace's misfortune and begin to make changes to his own 42-year-old management style, even if it is late in the day.
To make something of this season, we need to start seeing the right substitutions made at the right times and the right starting lineup fielded regardless of whether it fits Hodgson's preferred 4-4-2 style and playing ethos.
He may have been the man of the hour last season and the man for the job this time round, but Hodgson's impeccable reputation at Selhurst cannot and must not pull the wool over the eyes of Palace fans.
We'll forever be grateful for the now deified gaffer and quite rightly too, but this season will be the marker of just how glorious his entry into the annals of Palace's history can be.