Palace fell to another frustrating defeat. Robert picks over the bones left by Wolves with four ponderings.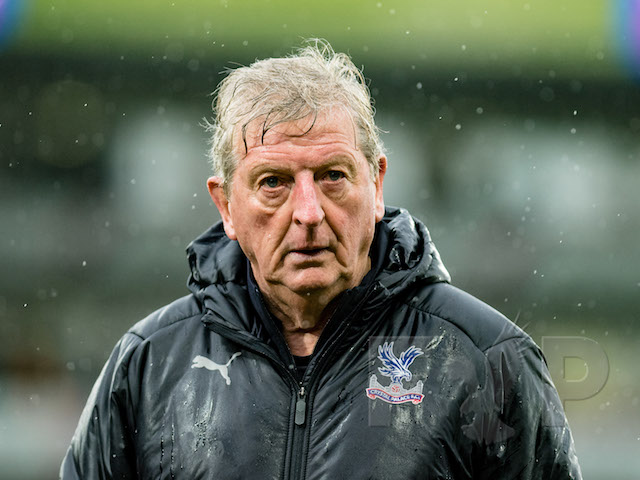 Hodgson's old school ways make for inflexibility -- and there's not much use asking for it.
We know that Roy Hodgson is old school, that he likes to stick with the same team (especially when it wins) and that he doesn't like to make major changes to his side. It's why, despite a questionable performance at Huddersfield earlier this season, with midfield clearly an issue (more on that later) changes weren't made. Why? Because the team won.
The nature of his management is that, by drilling the first team, they all know their roles to a point where their tactics become second nature. But what happens when opponents change their approach mid-game? It happened against Bournemouth last week and in Wolves's case, they spotted an obvious weakness down our left side and exploited it in the second half. Meanwhile, Palace stuck with the same approach and struggled to make inroads towards Wolves' box.
You can't teach an old dog new tricks, and Hodgson is one of the most experienced of old dogs. But even old dogs learn to avoid danger. The hope is that the next two weeks give the management team time to rethink tactics. Failure to do so will push the club closer to that cliff-edge of relegation scraps again.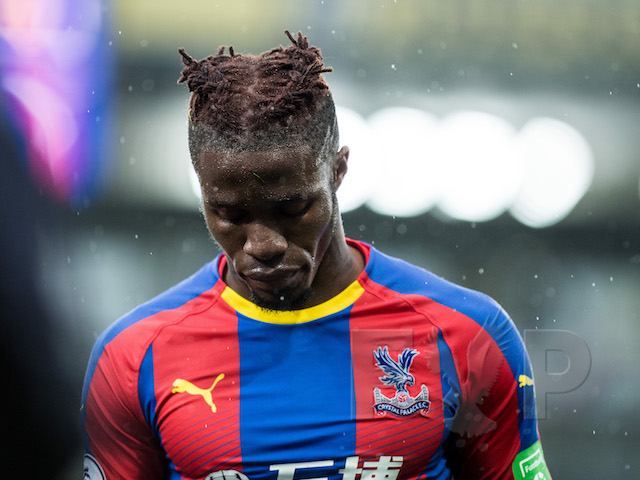 Palace can take (a tiny bit of) hope from results, even in defeat.
Of all the defeats Palace have suffered, only two have come by more than a solitary goal. In both cases (Liverpool and Southampton) the second goals have come from counter-attacks as Palace pushed for equalisers.
That defensive resoluteness is still there, despite the player's lack of cutting edge in attack. It doesn't make the defeats any easier to take, but there is a case to be made that with a little more experimentation in attack and a healthy slice of luck, results can change.
But for that to materialise, there has to be a change in how the players are selected and the roles they are given. The pressure of not scoring ultimately weighs heavily not just on Palace's attackers but also on the club's defensive unit -- the longer players fail to score, the more risky the opponent's threat becomes. When Wolves took a bite out of the Eagles with their goal, that blunt attack looked even less threatening. You can't just rely on a team's defence to dig the team out of trouble.
Midfield is still a problem and won't be fixed until tough calls are made.
A lot of focus at the moment is on how Luka Milivojevic isn't looking like the player he has been in the past season and a half. There have been questions about his international omission having an effect, and whether the World Cup has tired him out.
The answer seems to be a little more simple than that. He doesn't look as effective because he doesn't have a player like Yohan Cabaye next to him. And the only player Palace currently have that can play that role, Meyer, isn't getting regular games.
Milivojevic's problems stem from needing players around him to make themselves available. Ask him to thread a pass between opponents and it negates the things he's good at, because passing is not his strong point. In Cabaye, he always had a player looking to take the ball from him. With Jeffrey Schlupp and James McArthur alongside him, that constant option was missing.
It points at a slightly confused approach to how the midfield operates at the moment. There's a lack of cohesion in the side, as each midfielder tries to do what their teammate does, while also struggling to do their own job properly.
The result of picking Jeffrey Schlupp and McArthur alongside Milivojevic was a disjointed midfield whose only out option was to pass the ball wide. The introduction of Meyer (and to a lesser extent Cheikh Kouyate) changed that approach somewhat, with Palace looking more competent in possession.
The midfield conundrum is one that Hodgson has so far failed to address. This two-week break offers an opportunity for that to happen. Palace's results depend on it.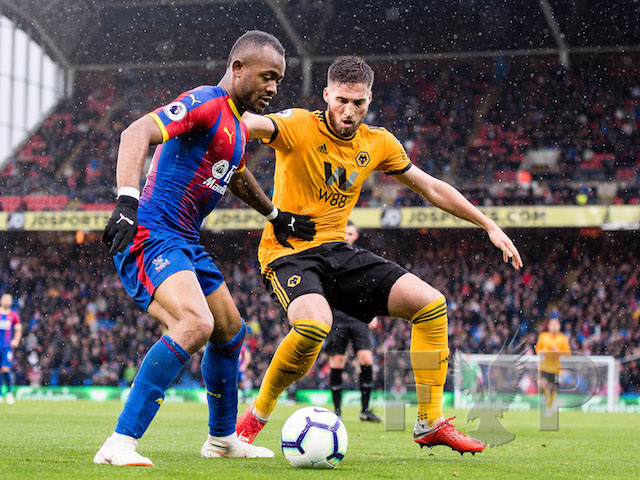 PaLace's listless transfer policy strikes again
For all the talk of Hodgson's tactics, Palace are ultimately hamstrung by a lack of striker options to call upon. This isn't a criticism of Alexander Sørloth, because the untested striker really shouldn't have been the back-up option to an already misfiring attacking line. He should have been a long-term option with a season of Championship football under his belt. The Norwegian also doesn't have a prolific record. It puts pressure on a player that really doesn't deserve it.
A season of Christian Benteke misfiring (or missing from the team entirely due to injury) should have sounded alarms in Palace's recruitment team during the summer. The Belgian striker maybe coulda-woulda-shoulda returned to form after the break offered to him by not being in the Belgian World Cup squad, but that belied the fact that this wasn't just a case of a poor spell of form -- it was an entire season of difficulty.
Instead, Palace stuck with what they had, opting to sign Jordan Ayew on loan as the only attacking recruit. The winger has now been put in a position where he's tasked with playing as a makeshift striker and is predictably looking like one who hasn't ever played in that role.
It begs the question -- when should Palace look to sign another first team forward if not after their leading one fails to score for most of the previous season? And will that position be a priority in January?
Why has a position so important to Palace's fortunes been ignored for so long, and who is ultimately responsible for that?