Carl Mortimer has a few harsh words about the situation Palace are finding themselves in currently.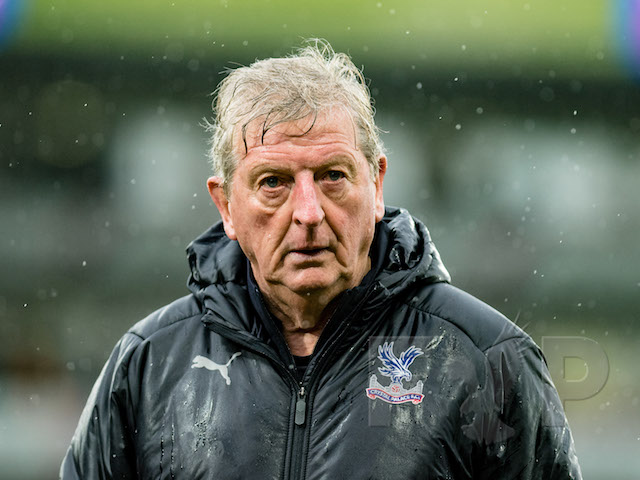 There is a bit of a trend among fans that seems to be that we can't blame Roy Hodgson.
Why not? If you think Luka Milivojevic, Wilfried Zaha, Patrick Van Aanholt and Jeffrey Schlupp have had poor starts to the season, then the same can be laid at Roy Hodgson's door.
Fulham aside, where we looked bang up for this season, our football hasn't been great. And you can't say it has. A lack of goals in general and no goals at home tells you the story. Hodgson's first game in charge of Crystal Palace against Southampton at home, a fixture we lost 1-0, was the exact same performance as this seasons game against the Saints, we came full circle.
Recruitment has been poor. Those complaining are often told that our squad is better than Burnley's, arguing that we should be happy. I'd be happy with a starting XI like Burnley's playing as a team and knowing what they're doing because it seems to me that know one knows what direction we should be heading, in recruitment and on the pitch.
LISTEN: FYP Podcast 269 - Palace lose at Everton as Luka misses penalty
Hodgson hasn't picked our best XI once this season and he's had more than enough time to do so, but instead of trying to play expansive football like we did towards the end of last season, he seems to want to play like he did in his latter days as England boss.
Is it harsh to call him out? Maybe, however, Hodgson isn't changing anything mid-game and doesn't seem to know how to do anything else other than stick with what he's started with. This is odd behaviour from a very experienced coach.
And substitutions don't seem to be in Roy's playbook, or not utilised as and when they should be. Where we've recently seen Eddie Howe and Marco Silva change tactics, players and/or shape (to win the game) Hodgson hasn't reacted until we've conceded that decisive goal. Which, with a few minutes left, is pointless.
I remember the manager saying after Watford (where we lost 2-1) after going 2-0 down that, once he'd changed it up we could've got a point if the game had gone on a little while longer. Why wait until you're 2-0 down to change this? I'm genuinely confused.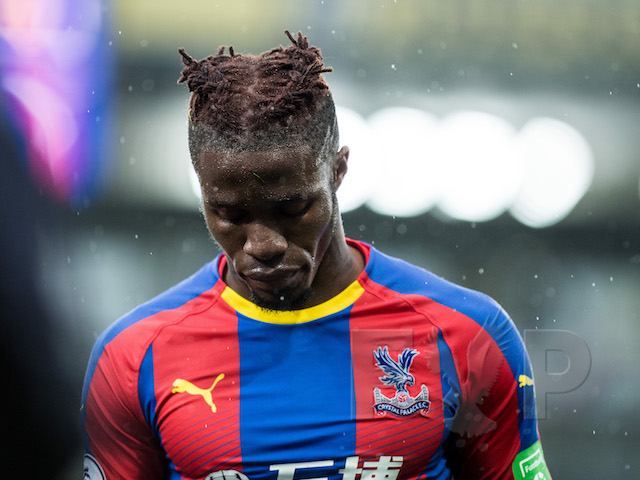 Subs aren't just a way to try and win a game, they can be used to kill a game, help tired legs at the back and in midfield, send it long if need be to keep the ball out of your half and to run down the clock. Why not sub off Schlupp and let him take 45 seconds to walk off the pitch to disrupt some of that momentum.
Am I way off the mark? Stephen Reid leaving was a blow just as Ruben Loftus-Cheek and Cabaye's departures were a blow. Where is our identity? When you know Loftus-Cheek isn't even our player why isn't there a back up lined up that we can sign?
Bournemouth got David Brooks from Sheffield Utd and Watford got Will Hughes from Derby, Brighton got Pascal Gross from Ingolstadt, Burnley got Lennon from Spurs for £1million. So don't tell me you can't find gems if you actually look properly. You don't always have to spend 20 plus million to compete in the Premier League.
Should Hodgson go? The argument is that there isn't anyone available. But we are Crystal Palace, a Premier League football club, even if we wanted a manager at the top end of the Championship playing decent football (Wilder, Dean Smith etc) we could get them.
We need to stop acting like we need firefighters all the time and although no one can be certain this will lead to a results change (Frank de Boer) a bit of planning or forward thinking would be lovely.
I'm pretty sure we won't go down and hopefully Hodgson can turn this around quickly, but it's scary to see that season on season we don't seem to progress and, after five seasons of Premier League football, at the moment, we seem to be going backwards. And yet again finishing fourth from bottom is the aim. Not, as has been mooted, breaking into the top ten.
---