It's easy to say that Palace's downturn in form is a sign of regression, but such a sweeping statement doesn't look at the whole picture, says Robert Sutherland.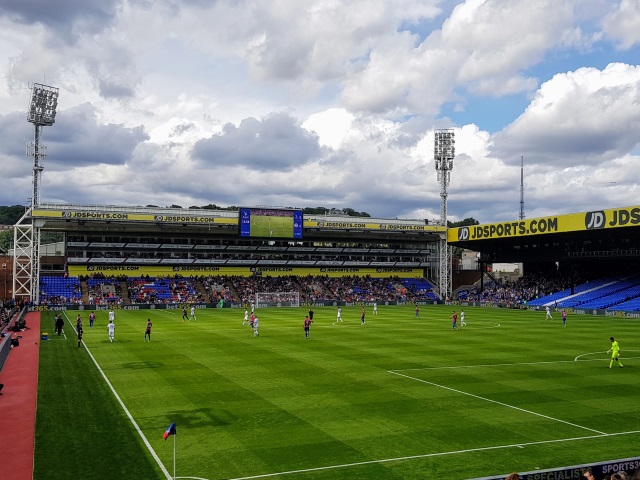 No one said the Premier League would be fun. It's the holy grail for fans, the pinnacle of domestic football, the rich league. But no one said it would be fun to be part of. If they did, they were lying.
In fact, for about 75% of the league's competitors, it's far from it. There are the fresh-faced entrants who, like first-time marathon runners, don't know the pain that experienced participants have tasted. It's the freshness of doing something new that clouds the mind -- you don't fear something you don't know. For the majority of the league, it's a struggle -- a ceaseless dogfight against relegation.
But after five seasons, sporadically entertaining but on the whole quite stressful, there's a yearning for something less tense. And with that yearning, there comes anger and frustration at the possibility that it could be different. Palace fans are feeling the fatigue, but to look at everything in a negative light does the progress the club has made a disservice.
Bad news travels faster than good, and so it's understandable that after a string of defeats, those negative voices sound the loudest. The club is regressing. The squad has no resale value. The recruitment is imbalanced. The stadium is a mess. The training ground is a disgrace. The youth setup is dysfunctional. Everything is terrible.
Criticism is fair but with all of these complaints, there is a counterargument of balance. A lack of perspective from where the club was to where it wants to be.
READ MORE: If you can Blame Players, you can Blame Hodgson Too
Much of this criticism can be traced back to where the club was the season it got promoted. Palace were, for all intents and purposes, a side that had just been reborn. Out with administration, in with the new CPFC2010 owners.
The club were inexperienced. The owners were expected to learn on the job. There is no academy for football ownership -- you buy it, you run it. It is also unlikely that Steve Parish, Steve Browett and Co expected Palace to be challenging promotion just two seasons after they bought the club, but that was the scenario they found themselves in.
When Palace got promoted, they were a side with very little scouting infrastructure (further depleted when Dougie Freedman left and took his backroom staff with him to Bolton), and a squad that definitely didn't have the kind of depth needed to compete in the top division. The club were playing catch-up from the minute they got promoted, and didn't have the infrastructure to do that realistically. As a result, the owners found themselves in a scenario where they had to trust the managers they appointed. While stadium changes can be made with the advice of an architect, when you don't have a recruitment team, you rely on the manager to build the side.
A fair argument to level at Palace is that they went overboard with marquee signings. After the utilitarian recruitment shown under Tony Pulis and Neil Warnock (although we'll never forgive the swap of Glenn Murray for Kevin Doyle), the appointment of Alan Pardew saw money being spent left, right and centre -- there should have been a more balanced approach to how the club recruited players under his reign. The lesson wasn't learned soon enough though as the club then spent a significant fee and wages on Mamadou Sakho.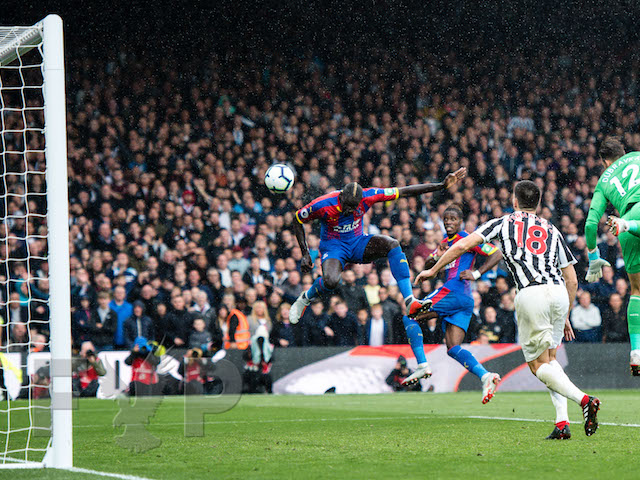 In hindsight (and with no consideration of foresight given his seemingly irretrievable downturn in form) the signing of Christian Benteke, for example, was a badly calculated one. Clubs at Palace's level, like Bournemouth and Burnley, have managed to perform well without spending that sum of money on one player.
It's fair to say then that the reset button needed to be hit, and bar the signing of Sakho, that has actually happened. Palace have been a little more sensible with their recruitment in the years that followed the profligacy of Pardew's reign. The majority of players signed in recent windows have featured regularly -- there have been some flaws, but even those haven't seen a major outlay. That reset button doesn't always provide decent outcomes though, and the argument of regression is linked to that.
The playing squad is just one of the arguments at a lack of forward movement by the club, though. The stadium and training ground are another. In an ideal world, that new stand would have been announced years ago, and been built by now. But that ignores the context of the situation a club like Palace find themselves in. Landlocked in the middle of London, the costliest area for property in the UK, Palace have to jump through a variety of hoops in order to build the new stand.&
The stadium plans are at the stage where they need to pass through the mayoral office for approval -- but to do that, they need to meet strict guidelines. Any hold-up is considered a failure by some fans, but this was never going to be easy or quick. Even Brighton, with the vastness of land outside the city, struggled to get approval for years.
That said, for all the talk of nothing having changed since promotion, Selhurst Park is a much nicer ground to visit now than it was in the Championship. Undersoil heating means matches aren't called off because of cold or snow, while it's remarkable what a lick of paint can do for the facilities too.
Finding a plot of land for a training ground falls into a similar trap -- it's not an excuse to say that a large area of green space in the middle of London is difficult to find. Then add in the obstruction of building on the green belt or dealing with NIMBYs, and you can quickly see progress dwindle away.
Progress by its very nature is slow. There is no quick fix to stadium issues, squad building or preparedness for the Premier League. There is no short or even long-term solution to the management conundrum either, because the slightest downturn in form can often be seen as a reason to start afresh. And each time you do that, progress is slowed. So few clubs are capable of persisting with one manager for a prolonged spell, because of the cutthroat nature of the sport.
There's no question that things could be better at Palace. But this critical look at the club, without a consideration for circumstance or context, with flames fueled by a team that gets stuck in spells of poor form in a hugely competitive league (as tends to happen with Premier League clubs) can make everything we're going through seem like a return to darker times.
Palace aren't playing well, and that is ultimately the greatest frustration of all. It's worsened by the bread and butter of Palace supporter's entertainment, matches at Selhurst Park, being subject to some of the worst performances. However, Palace's poor form in the league doesn't automatically discount everything else the club has done. No matter how bad it feels right now.
---