Wayne Hennessey's form this season has been impressive. But Carl Mortimer asks, are we seeing a permanent change in his performances?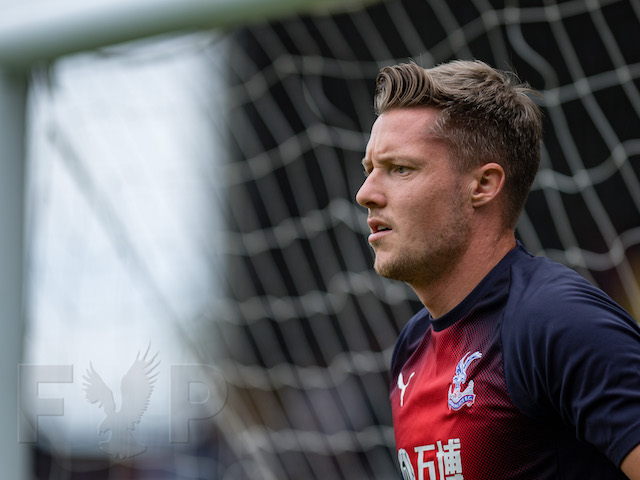 Congratulations Wayne Hennessey -- winner of the Player of the Month for November, an award that is definitely deserved based on his performances this season.
It's hard to deny that he's been one of our most consistent performers this season and in some people's eyes he's already on his way to winning the Player of the Season award, but is that all he's been? Consistent?
Whether it was his poor handling of shots, poor reactions, poor distribution, not coming for crosses in the six-yard box, the shuffle left at free-kicks, not talking to his defence in seasons gone by, watching Hennessey play was painful at times. And it's no secret that when Roy Hodgson came in, he wanted him replaced.
For far too long now, all we've wanted is for Hennessey to be consistent. However, is that change down to him finally knuckling down or is it anything to do with Dean Kiely and/or Vicente Guaita coming in?
It's evident that Kiely has vastly helped Wayne improve his game as under previous coaches he struggled, which is why fans were calling for his head at times. It's also no secret that Guaita was brought in to be our number one and since then Hennessey has arguably excelled.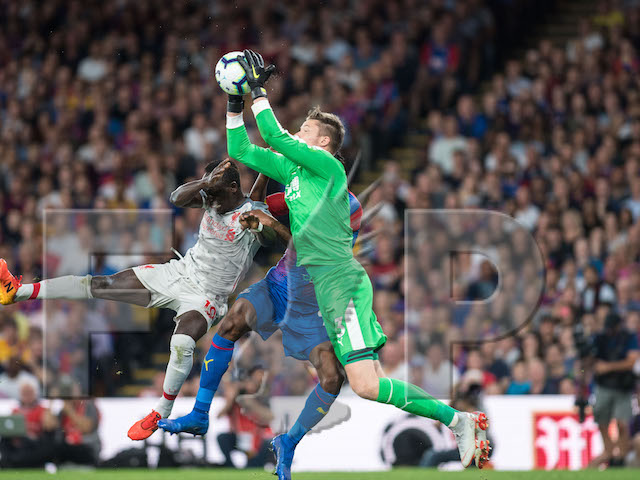 LISTEN: FYP Podcast EXTRAAA - Palace get their first points at Old Trafford ever in Premier League
But is this just a patch of form or has the Welsh number one definitely turned the corner in his Premier League career? It's hard to say for certain, but you can understand why some fans are still sceptical.
Hennessey has a history of under-performing for the club over the years and some fans (myself included) think it's only a matter of time that, for one reason or another, we'll see the Hennessey of old again, so let's get Guaita in before it's too late.
I look at it like this, would Manchester United keep playing Lee Grant if he was in a good run of form? No, they'd play De Gea in the long term because he's evidently a better all round goalkeeper. He's a step up in class.
Before we get carried away, in no way am I saying that Guaita is going to be our saviour, but if you caught any of his performances last season in La Liga you will have seen a major difference in class between him and our current number one.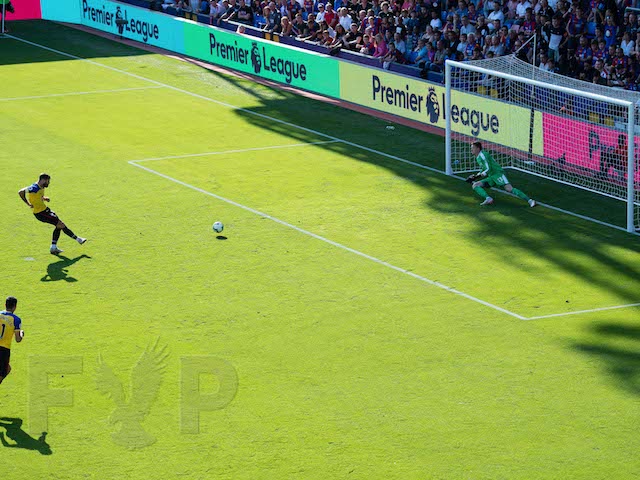 READ MORE: Steve Parish opens up about the new singing section, Palace transfers, the main stand and more
Guaita has made over 100 appearances for Valencia and was the third-best performing keeper in Spain last year, keeping 12 clean sheets and conceding only 26 goals to help Getafe to an 8th place finish.
And don't forget, we could've signed him last January but Palace decided against it after Getafe kept stalling on the transfer fee, putting Palace into a position where they offered Guaita a pre-contract which, in effect, gave Hennessey six months to knuckle down and improve before the arrival of the Spaniard. And he's no doubt done that.
But again, is it a major improvement or has he just cut out those silly mistakes that were costing the club points?
🏆 @WayneHennessey1 has been voted your ManBetX Player of the Month for November 👏

👉 https://t.co/M7COuUiLZy pic.twitter.com/gcfqt2nVv5

— Crystal Palace F.C. (@CPFC) November 28, 2018
Some argue you can still see faults in his game and that he's just getting the rub of the green at the moment, while others can see a vast improvement.
There's the saying 'form is temporary, class is permanent.' Is Wayne class, or is it just temporary form? Would any other team in the Premier League want him as their number one?
It's not that I want Hennessey to fail, if he keeps this up over the course of the season and ends up with POTY I'll congratulate him again.
But, can he keep this level of consistency up? God I hope so. Not just for Crystal Palace, but for the sake of Twitter and the BBS.
---