Palace lost a seven-goal thriller at Anfield but what did we learn? Here are some of the FYP bods with some Ponderings...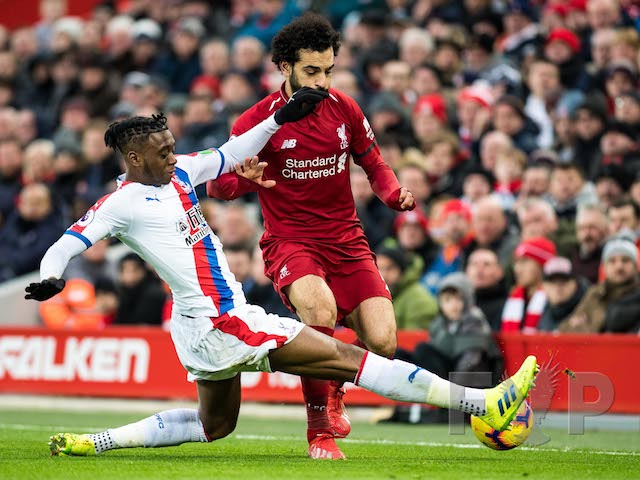 Crown Jules Slip
Let's get this one out the way early doors. Julian make a terrible error for Liverpool's third goal, flicking James Milner's cross behind him and giving Mo Salah a simple tap-in that he managed to take without somehow falling over in the box. But up until that point and for pretty much the rest of the game Speroni was solid, making a good save from Firmino early on, claiming a few loose balls in the box well and punching away some dangerous crosses.
Yes the error undid a lot of his and Palace's good work having got back to 2-2 but mistakes happen. Bear in mind PVA and Wilf were also at fault for letting Milner in behind them to volley across goal and really, aside from that keeper in the 1960s who threw the ball into his own net under no pressure, most goals are not one individual's fault
Speroni has been an incredible club servant, played 404 games and patiently waited around for his chance when many would have cleared out their locker and left a long time ago. Imagine if he wasn't there on Saturday; it would have been an untried teenage keeper in goal.
To be honest he could have bicycled it into the Kop End net off James Milner's cross and I'd still love him forever Yes, we do all seem to hammer Wayne Hennessey when he makes mistakes and Julian deserves the same scrutiny but some of the abuse levelled at him on Twitter is beyond harsh. But then that is football these days I guess. Everyone needs someone to blame.
- Jim Daly
No criticism for Julian's error today please. He could have let a goal in because he was feeding a mouse in his glove and I wouldn't mind. If it was Wayne, on the other hand, I'd be chasing him with a pitchfork! #CPFC

— Kevin Hunter Day (@kevinhunterday) January 19, 2019
Mo Diving Mo Problems
As Mo Salah hurled himself to the ground during Saturday's first half, he invited criticism from those on the pitch, fans watching the game and those providing their professional analysis for radio and television. Do you know who didn't?
Wilfried Zaha.
So why did Don Goodman, the international television feed's co-commentator, feel as though he needed to immediately refer to our player, who was standing 35 yards away, instead of addressing the issue at hand when analysing the blatant cheating of someone entirely different? I guess Goodman could allege guilt by association but what's the association? He's a winger? He's African?? Given that Wilf has never been proven to have dived, particularly in the manner as displayed by the much lauded Egyptian, I'm struggling to find Goodman's rationale.
It's not the first attack on Wilf from those in the media, lest we forget Chris Sutton, but this did strike a lot of Palace supporters as especially peculiar and perhaps one step too far in efforts to besmirch Zaha's and Palace's reputation. This nonsensical drawing of Wilf into a matter he had nothing to do with must be as infuriating for him and his manager as it is for us watching.
When diving is as obvious as that displayed by Salah on Saturday, it must be placed in a category of the highest distinction. He wasn't running at full speed and put off balance and there was no question Mamadou Sakho's close attention was enough to cause Salah's movement; he feigned contact with an opponent and then hurled himself backwards so unnaturally that its actually embarrassing for him and Liverpool. I dare say that if Wilf ever offered that sort of rubbish up, the most annoyed onlookers would be those usually singing his name.
- Jack Pierce
LISTEN: FYP Podcast EXTRAAA - Palace lose seven-goal thriller at Anfield
Palace Beat the Liverpool Press
No other team has scored three goals at Anfield this season in any competition so that's certainly something to take away, especially when you consider how goal shy Palace have been this season. In fact in their two games at Anfield and the Etihad for that 3-2 win over Manchester City, we've scored as many goals as we have all season at Selhurst.
That's definitely a worry but let's look at the positives; that when they want to Palace can be very economical with their chances. We've seen glimmers in both those games as to how good this season can be and while it's frustrating that they can't seem to be consistent with that, it certainly isn't all doom and gloom.
The first goal in particualar was a thing of beauty and an indication of how to beat the famed Klopp Press. Jimmy Mac did well to avoid three swarming Liverpool players (although certainly had Eagles fans hearts in mouths by nearly losing it), however from that Palace pinged it out wide to PVA quickly, he fed Zaha who did what he does best beating Milner and squared right into the path of Andros Townsend who had found space thanks to Palace sucking in Andy Robertson earlier up the pitch. It was expertly done.
The other two goals were also well taken by Tomkins and Meyer and while all four Liverpool goals probably could have been avoided let's leave Anfield with renewed confidence in this Palace team going forward who clearly can, and should, score more goals.
- Jim Daly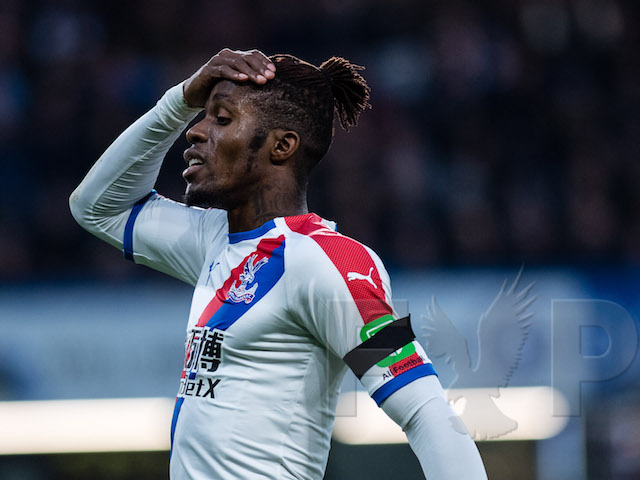 READ MORE: Goodbye Jonny Williams, Forever Crystal Palace
PVA Needs some TLC
Let's talk PVA. It's fair to say that he isn't at his best of late, he was at fault for Liverpool's first goal, he got in Sakho's way and then the clearance was awful and ultimately lead to a goal because he then played Salah onside with a jog back, and then, he got caught majorly ball watching for their third goal, just watch what he does, watching Fabinho on the ball and not once does he even register Milner is there until it's too late and by that time it's a feeble attempt to deal with the situation.
He's probably one of the few players now without genuine competition for his place and it's showing. We know Schlupp has played there but Roy likes to use him in midfield now. He needs someone pushing him for a start because most of the goals we're conceding lately at the back seem to either be due to a keeper error or PVA's poor defending.
Onthe other hand, Mama Sakho was immense, that was Sakho's best game of the season for me and where we sang the praises of Van Dijk earlier in the season this was a similar colossal performance. Wherever there was danger he was there to casually sniff it out and deal with it, yes he's too laid back sometimes and his team mates aren't always on the same wavelength but you just have to admire how good a defender he actually is and him and Tomkins compliment each other perfectly. Probably the best centre back partnership we've ever had?
- Carl Mortimer
The Importance of Set Pieces
There was a time that Palace were considered a dangerous set piece team and Anfield is the favoured location, with Palace scoring from set pieces in four of their previous five visits (even Gayle nabbed a header from a Campana free kick!) Yet this trend has declined in recent seasons, despite Palace continually possessing height and power in a variety of positions on the pitch.
Free kicks and corners can be momentum swingers and until Tomkins rose to guide Luka's corner home in front of the away support, Liverpool were strongly in the ascendancy. Despite the end result, the Tomkins goal gave Palace a belief that they could bring something back to South London.
Palace have been guilty of lacking good deliveries this season, and those that have made it past the first man have been greeted with poor finishing. With goals at home lacking, an increased efficiency at set pieces like the one on Saturday could prove key to changing fortunes.
- Chris Windsor
---