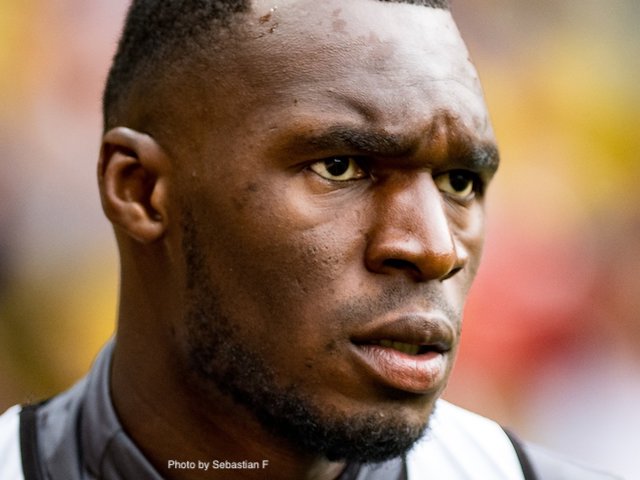 Crystal Palace have had rotten luck in front of goal this campaign. With Connor Wickham and Christian Benteke injured for long spells, Roy Hodgson had to improvise with his attacking line-up for the majority of the season.
Not only the absence of a recognised striker, Palace have rattled the woodwork 15 times this season, almost double from last season (8) and let´s not even get started with the XG conversation...
Premier League survival has now been officially confirmed and the achievement can arguably be credited to the pragmatic approach Hodgson has brought to the tactics and team selection. Although, not everyone´s cup of tea, he has produced some important results and a blistering away form.
Unfortunately, this cannot be said for the results at Selhurst. However, since his arrival, one of Hodgson's biggest failures has been how to get the most out of Benteke.
Benteke is a decent Premier League striker. The goals he has scored for Aston Villa, Liverpool and Palace confirm he is an able forward player, especially in the air. For Crystal Palace, he has scored 19 goals, 10 of them have been headers. In his debut season for the eagles, seven of his 15 goals were headers and two were penalties in this period.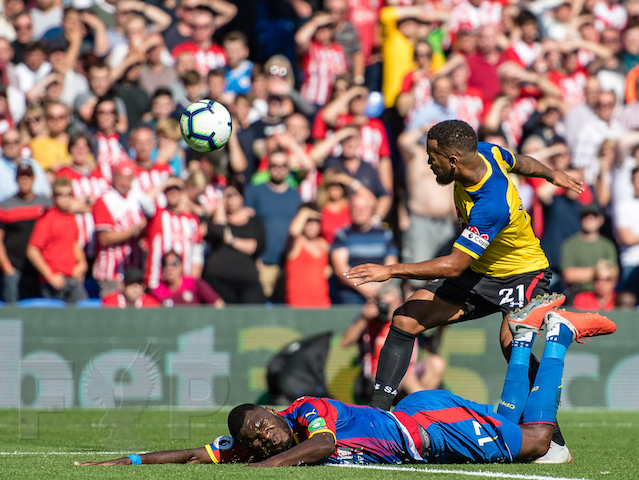 LISTEN: FYP Podcast 288 - Seven up!
It is evident that Benteke's aerial ability is his biggest asset, however in the system Hodgson has developed over the best part of two seasons, it seems as if he has not been able to produce a game plan that harmonises with the Belgium International´s strengths.
Palace were averaging 22 crosses per game in Benteke's 15-goal season, compared to only 15 crosses per game in this campaign -- a difference of over 200 crosses across the two seasons. For a player like Benteke, this is a considerable difference.
Understandably, the tactics had to adapt to his injury. Wilfried Zaha and Andros Townsend are not known for their aerial presence, but since his return to the squad the set-up and tactics have not visibly changed greatly. Although there is clearly an issue with Benteke's confidence, it may be a case of him not fitting in to Hodgson's playing style.
Hodgson chooses a team with a focus on a compact, hard-to-play-through formation. This usually leads to a narrow midfield, consisting predominantly of central midfielders. When playing 4-4-2, Hodgson often opts for a central midfielder in the winger position. Last season, saw Ruben Loftus-Cheek at left midfield for the majority of the season. This current campaign has seen James McArthur, Cheikou Kouyate and Max Meyer all play in similar positions at times.
In adding waves of resistance to the defence, the wide play is often surrendered and in doing so, Benteke´s supply chain has been limited. Instead he is forced to play neat football with his feet, a skill he has not quite mastered. Last season Loftus-Cheek crossed the ball 18 times in the entire season, let that sink in for a second; a left winger, crossing the ball less than just over 0.5 times per game.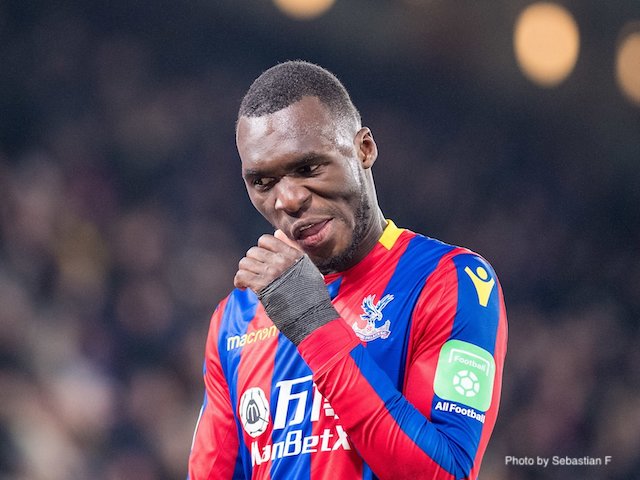 READ MORE: To Jewish Palace Fans, Wayne Hennessey's Ignorance of Nazism and Fascism is Far from Blissful
Compare that to Matt Ritchie for Newcastle this season, aiming at Salomon Rondon, arguably a similar player to Benteke. As a winger he has crossed 243 times in 33 appearances, over seven crosses per game. It is no surprise that Rondon is the player who has contributed most to Newcastle´s goals when he has that sort of supply.
Now, this season, McArthur has managed a meagre 14 crosses in 35 appearances (Meyer with 24, Jeffrey Schlupp with 17 and Kouyate with 6). This year Townsend has crossed 156 times, compared to 236 in Benteke's opening season, in only one fewer appearance.
It is fair to say that this system is working for Palace, safe with three games to play feels like quite the luxury and the only team to beat Manchester City away so far this season being the icing on the cake.
However, this system does not feel right for Benteke. The formation, the quick countering attacking, the tidy passing evolution of Palace's game does not suit his style of play and it is turning a great player into a laughing stock. He was the butt of every joke on social media when Liverpool wished for a Palace victory versus Manchester City.
The header at Arsenal shows that with quality crossing, he can be ruthless in front of goal. Hodgson seems keen to utilise Benteke next season and with Zaha with one eye on Champions League football, an old fashioned winger with an eye for a cross could help rebuild a damaged reputation for Christian Benteke.
---