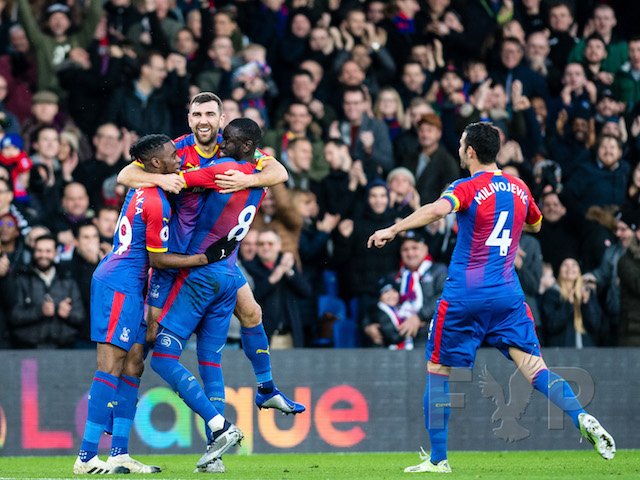 Well here we are again. Final game of the season, a safe mid-table finish on the cards and another summer of hopeful yet ultimately disappointing transfers (probably) on the horizon.
Most Palace fans seem to be split into two camps; those that are frustrated that the club don't seem to be able to progress from a mid-table side that keeps flirting with relegation and DAMNED LIARS!
Just kidding, there are plenty of Eagles supporters who seem happy that the team are just there to compete each season, finishing well above the drop, well above Brighton (again) and have arguably the club's best ever squad.
Indeed, this season is actually the first since returning to the Premier League in 2013 that Palace haven't been in the bottom three all campaign. Added to that the emergence or Aaron Wan-Bissaka, Wilf Zaha's continuing brilliance, the plans for the new Main Stand (in theory) and those wins at the Etihad and the Emirates and it's not a bad scenario at all.
In fact, since January and the loan arrival of Michy Batshuayi, Roy Hodgson's team haven't gone more than one league game without a win. That's an overall win record of one in two which, quite frankly, is excellent. And actually puts Palace into the Top 6 into he form table.
If results fall the right way this weekend, an 11th-place finish isn't out of the question, matching last year's finish albeit with a greater point total (and potentially Palace's most ever in the Premier League).
It can't be undersold how a stretch of seven wins, three draws and four defeats from the last 14 matches has helped get the club to this point, and arguably that could continue into next season, if the core of the squad were to remain intact.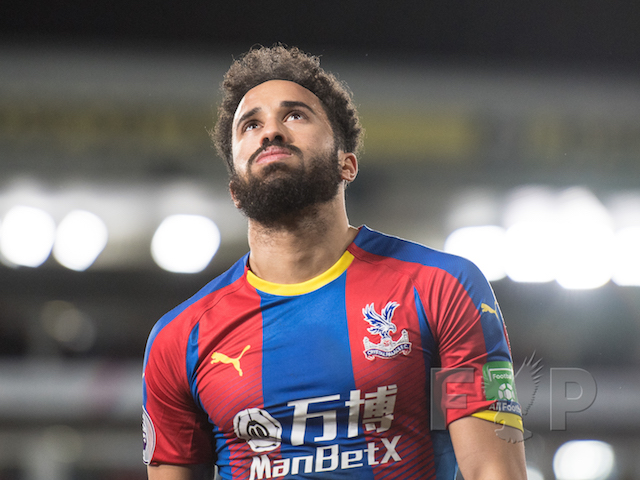 LISTEN: FYP Podcast 290 - You're welcome, Brighton
But what of it? Palace are currently level with Southampton and Watford at 1000/1 for the title next year, according to SBD, putting them at eleventh-best to take the league. That's a familiar refrain, 11th, and whether the tune changes for good or bad may rely on retaining the chemistry built towards the end of the season, and that may begin in retaining Player of the Season, Wan-Bassaka.
Some big clubs will be circling around Aaron (and Wilf) this summer and hanging onto those two will certainly signify a successful transfer window regardless of who is brought in.
And just like last season and the season before that the Eagles have ended the season strongly but it does beg the question; how do they do it for the entire season and when are they going to actually make an impact on the Top 10? If Watford, Leicester and Wolves can do it, why not Palace?
Money is one factor. All three of those clubs (and West Ham and Bournemouth who are ether side of Palace in the table right now, have spent infinitely more than the Eagles in the transfer market in the last two windows, and probably will do again this summer.
It's no secret that money isn't flowing from the Selhurst coffers - mainly because Hodgson keeps saying so in press conferences - and it makes that comfortable mid-table finish all the most impressive. Especially without a decent striker for more than half the season.
READ MORE: Hodgson Deserves Some Criticism for Palace's Insipid Home Form
But it's also fair for fans to have loftier ambitions. Chairman Steve Parish has encouraged supporters to aim high in the past and this squad certainly has the ability to challenge the Top 8 (the stats suggest that had Palace managed their post-January form all season that's where they would be now). So clearly it is possible.
And it's not unfair to want that either. We all would love to see our team challenging for major honours, upsetting the apple cart and really making a splash. And when there is a squad packed full of genuine stars that's not an unreasonable request.
But a quick glance down the road at Charlton Athletic does also offer a hint at what could happen if fans start becoming too demanding. They are still recovering from some ludicrously short-sighted gambling some 14 years ago when things were, quite frankly, going fine in the Premier League.
So what now? Well, the summer will indicate just how serious Palace are of pushing on next season and trying to break that Top 10 but we should all be wary of gambling too much and if it has to be another season of mid-table obscurity that's fine for now.
---