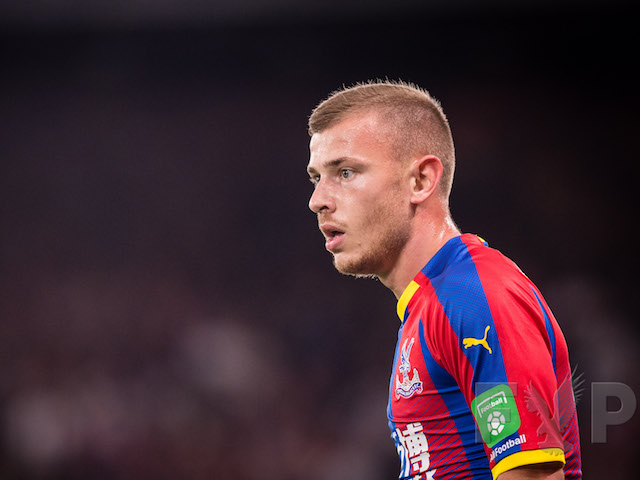 When the 2018 summer transfer window closed it's probably fair to say that Palace fans were most excited about Max Meyer from all the arrivals.
Chiekou Kouyate arrived with plenty of experience and a snip at £10m, Vicente Guaita came from Spain off the back of some brilliant form for Getafe and cost nothing but it was Meyer that arrived with the biggest reputation.
There were some seriously high hopes for the young playmaker after he broke into the Schalke first-team at the age of 17 in 2013 and he was even dubbed the 'German Messi' in his homeland, but then let's face it, what promising youngster hasn't at some point.
In many ways, he was Schalke's Jonny Williams; similar position, similar stature, both blonde, both products of an impressive academy.
His breakthrough season of 41 games and seven goals in 2013/14 was his best to date, a bit like Joniesta who never quite matched his breakthrough season at Palace either, a few years before.
Meyer was even handed Raul's no.7 shirt in his second season and continued to impress in the Bundesliga and Champios League, so much so that in 2014 was linked with a move to Arsenal.
But things started to change and after being moved into defensive midfield during the 2017/18 season by new manager Domenico Tedesco, he became frustrated, struggled for form, slagged off the club's sporting director Christian Heidel and was left out of training for the rest of the season. He ran down his contract and joined Palace that summer.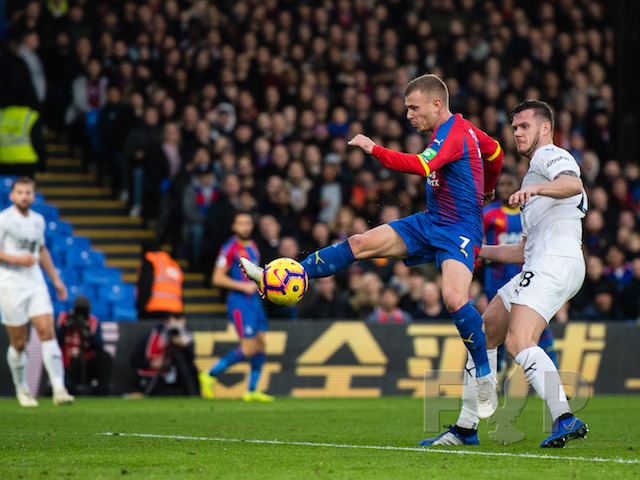 LISTEN: FYP Podcast EXTRAAA - Perfect way to end the season
And arrived to much excitement in South London, a lovely #MeyerOfLondon hashtag and a reputation for being one of Europe's hottest prospects, despite not having quite fulfilled his potential at Schalke. Still, costing literally nothing (apart from signing on fee and wages of course) he was seen as a huge bargain and at 22 his best years ahead of him.
But it just hasn't happened for Meyer at Palace this season. There have been flashes here and there of what he can do but nowhere near the level of influence he - and Eagles fans - would have hoped he would have on games.
But that hasn't nessecarily been his fault. He has started just 14 games all season in the league, and finished only two of them. He was introduced from the bench 14 times also and has scored one goal; in that 4-3 defeat at Anfield. He also notched in the FA Cup at Doncaster.
But having not featured regulary and with worries about his physicalty there had been some suggestions he would be moved on this summer after just one season in South London but FYP's very own Kevin Day has an update on that.
On this week's FYP Podcast, Kevin revealed he had stepped in to host the Palace Detectives end of season dinner which featured a Q&A with Roy Hodgson and talk, as expected, got round to Max Meyer.
Kevin continues: "I said where does Max Meyer want to play and Roy said 'funnily enough we have had this conversation with him, we did remember to ask Max said where his favourite position is' and he said it's on the left of a narrow midfield three.
"Roy is adamant that's where Max wants to play and that we'll see more of him next season and he'll be a better player. He said he's tried to protect him from the physical nature of the Premier League, he said he was totally taken aback. He said at the end of the Burnley game which he started he was physically exhausted and said 'I've never played a team like that at any stage of my development that only want to get the ball forward as quickly as possible'.
"The thing that most encouraged me was Roy was adamant Meyer would still be with us next season and that he would be very much part of his plans."
READ MORE: Julian Speroni - A Man Who Touched Every Corner of Our Club
So there we go. Meyer very much in Roy's plans for next season but how he fits in only the Palace manager knows. And how much genuine game time he will get is also up for debate.
And in the final game of the season - that eight goal thriller against Bournemough - Meyer was excellent and arguably had his best game in a Palace shirt. Moving the ball quickly, retaining it well and playing some lovely triangles with Zaha and Batshuayi, from that narrow left midfield position Hodgson loves.
It's also worth mentioning he is still only 23. For reference Yohan Cabaye joined Newcastle from Lille in 2010 at as no.10. By the time he moved to Palace four years later he was a very different player, more comfotable in defensive midfield, much stronger and far more combatitive.
That's not to say Meyer will do similar but a few years surviving English football certainly had an effect on Cabaye as a player.
However the fact he will still be here will doubtless make most supporters happy, with little doubt there is a big will for Meyer to improve and have a real impact at Selhurst.
---
---