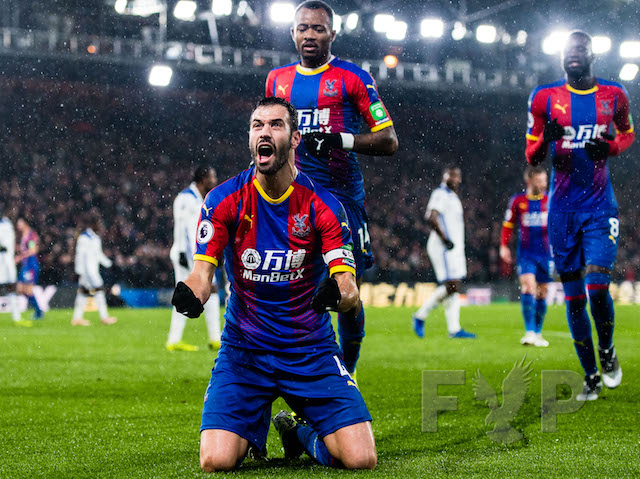 I remember reading an article in a Palace fanzine (Five Year Plan almost certainly!) about ten years ago which discussed whether it was a realistic ambition for us to be a Premier League club. The point was made that in our roughly one hundred year existence we had troubled the top division only thirteen times, so how could we assume that our rightful home was there.
Notwithstanding that we have increased our cumulative years in the top division significantly since promotion in 2013, the question still is a valid one. We may kid ourselves that we are now an "established " Premier League club but the threat of relegation will never go away, unless we can find an incredibly rich country to buy us. Only six of the clubs in the Premier League have not played in a lower division since the Premier League was created in 1992 and with the exception of Everton they are all well funded Champions League (or worst case Europa League) regulars.
Starting from the premise that the shadow of relegation will never be entirely absent, do we want to be a club that has its focus entirely on staying in the Premier League by whatever means (and whatever playing style) or are we prepared to accept that relegation is a fact at some point or another and there is no point sacrificing everything to avoid it.
READ MORE: Who should Palace sign to replace Aaron Wan-Bissaka?
To date, I would say we have been the former, which is understandable given where the club has come from in terms of years of underinvestment and Administration. Nearly every year we have spent some (occasionally significant) time in the relegation zone with a change of manager saving the day.
Ironically last season was our most successful season in the Premier League by far. Highest points total, never in the relegation zone, the only club to beat the champions at their own ground in the league and kept the same manager all season. And was the reaction from the faithful Palace support? Joy? Celebrations? Happiness? No. The focus was all on the negatives- Brighton doing the double over us, the overall poor record at home with few goals being scored and the loss to Watford in the FA Cup quarterfinal (thereby doing the triple over us which was almost as annoying as Brighton doing the double). The goal fest against Bournemouth on the final match of season provided a more cheery end but given the overall success of the season it is hard to explain the grumpiness. With the loss of AWB and the potential loss of Zaha the coming season is looking like it could be a bumpier ride than last season.
So, this brings me back to what do we want from our club? Boring, mid-table mediocrity does not seem to be the right formula based on last season. We seem to take for granted the good bits and obsess about the not so good bits. Unfortunately the definition of mediocrity means there will be some not so good bits. And even more unfortunately unless we get some seriously rich owners that like losing money, realistically we are not going to anything better than mediocre.
The fact is Palace supporters have been on our proverbial rollercoaster since arguably 1969 when we were first promoted to the First Division and like Pavlov's Dog we are now used to it. Although I suppose it is possible that eventually we could become conditioned to mid-table nothingness, that would probably take many years and I for one could not stand the years of collective grumpiness we would have to go through to get there.
Ultimately football supporters want drama and excitement and Palace supporters are no different. Our financial position has meant that we have got our fix from both the highs and lows. Stockport in 2001, playoff victories in 2004 and 2013, and Administration and Hillsborough in 2010 are just a few of the more memorable recent examples. Rather than fretting about where we could/should be in the table, we would all be collectively happier if we accepted our lot, jumped on the rollercoaster and enjoyed the inevitable highs and lows for what they are.
Don't get me wrong, I am not one of these supporters who long for the days of the Championship and if we continue to bounce around mid table for many years to come I will be delighted. It would be wonderful if the new Main Stand was built and we could leave the shadow of relegation behind us for good. But for our collective sanity let's just recognise that what matters is the club not the league or league position and enjoy our club for what it is; however we perform on the pitch. I have booked my (season) ticket and am looking forward to the rollercoaster!
---