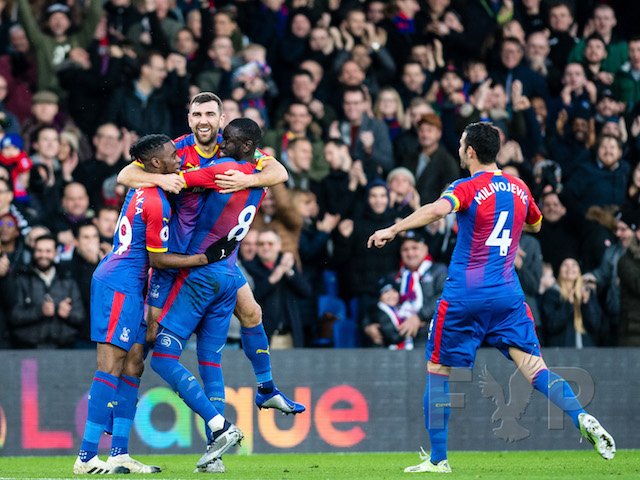 "We shouldn't accept mid table, we need to push on to the next level";
"Parish needs to get his hand in his pocket so we can push onto the next level";
"look at Leicester, why haven't we pushed onto the next level?"
How many times do you hear people talk about 'the next level'?
It's as if football is a career path: in year one, you survive, year two, survive comfortably, year three, maybe mid table obscurity and then, you are really ready to 'push onto the next level'.
So, what is this 'next level'? and does it really exist?
I must declare my hand early doors: I think the concept is a complete myth. It is a symptom of modern football where fans think they need to sound more Danny Murphy than the Wealdstone Raider. It is proof that if you repeat something often enough, it becomes fact. We live in a world where "the next level" has become a football cliche every faux pundit digs out when wanting to sound wise.
To be honest, when I hear someone say 'the next level', it produces an irrational level of irritation in me; – it's right up there with "you're thinking like a fan" (when we react to the sale of our most exciting players like AWB); "it's a good bit of business" (when we sell our most exciting players) and "you've got to admit, Margaret Thatcher did some good".
Anyway, back to the point; the 'next level'?
The top level, the top 6, are wealthy beyond the dreams of avarice. With twenty or thirty years success or a super rich owners who spends more than most countries spend on health and education. They have a global fan base, can pay players like Sanchez £2M per month, hoover up 9 year olds world-wide like an industrial trawler in an aquarium and have the never ending cash cow of European football. It's an elite club that even Elton John can't afford, and unless a dubious owner buys us, we are not getting in.
READ MORE: What do Crystal Palace supporters want from their club?
So where's the next level then?
Arguably there is a next level: it is Everton, but they have been in the league for 100 years, and now have a supremely rich investor. Even then, in a good year, they finish maybe 3 or 4 wins above us.
Assuming the next level means no danger of going down and pushing to break into the top 7; who is that?
Don't tell me it's Leicester. Yes, they won the league but that was a once in a lifetime bolt of lightening; they were favourites to go down and won the league. They weren't at 'the next level' they were freaks (who just one year later sacked their manager and were repeatedly thrashed by Palace)
It's certainly not West Ham (lol); who for all their porn money and big buys are consistently rubbish and play in the most soulless stadium in the league. Wolves? well yes, they had a good first season but that's down to immensely rich backers, and let's wait for the dreaded season 2. But have no doubt; their success is bought. It's certainly not 'plucky little Bournemouth, despite their Russian billions. And it's certainly not Watford, who for all their investment and crowing this year finished just one point above us with a worse goal difference.
So where is this mythical 'next level'. I will tell you where; it's in Alan Greene's cliches; it's TalkSport talking crap, and it's every football bore from Southampton to Sunderland. It's Charlton fans wanting Curbishley sacked because they'd finished 7th; it's Tony Pulis and Fat Sam thinking they can do better than Palace.
The truth is every season there are 12 of us trying to stay up. Yes, the gap with the newly promoted gets a bit bigger every season, but well organised defences, a decent striker and a decent manager puts most teams within the shade of a goal post, or an offside toe, of each other. Every season the points total required to stay up reduces, and no one (except the miracle of Leicester) breaks into the top 7.
So, strap in, enjoy the ride, dream of a cup run, and love the many moments of joy we get: the Man City aways; Wilf's one man victories; cult heroes, the singing home and away ......and just hope we beat bloody Brighton!
---