Crystal Palace are going through an identity crisis, both on and off the pitch. The result is a sense of frustration, says Robert Sutherland.

Palace won promotion in 2013 as a club that, only a few years earlier, had been on the brink of extinction. Had you asked anyone at that point whether six years later they'd be unhappy with the way the club performed in the Premier League, after six years of football in the league, you'd have been laughed at.
But with a change in circumstances at a club like Palace comes a change in attitudes and expectations. Survival isn't good enough. Relegation battles are something that should have been left behind a few years ago. Success is finishing mid-table or higher.
For a club that, in more than 100 years of history, had spent most of its time yoyoing from one division to another, that prolonged spell of Premier League football has been challenging to comprehend. Where previously disappointment was relegation, now disappointment is not finishing high enough in the Premier League.
It has lead to a bit of an identity crisis for Palace fans, the kind that every 'stable' mid-table club goes through. Stoke City fans experienced it after years of Premier League survival. It's the kind that Charlton fans had when Alan Curbishley played it safe most seasons. The same kind that Swansea touched upon too.
Boredom at not really challenging for anything, just surviving, is a real thing. And Crystal Palace fans don't just want to survive.
Mixed into this mild sense of despondency is the identity of the team. How they play. Who is played. How they are used.
If you asked most Palace fans what kind of football they liked, it would probably look something like the Alan Pardew side that rushed towards the top of the table a few years ago. Pacey wingers. Gallivanting attacking play. Taking risks to entertain.
The fact that Pardew's reputation seems to be rehabilitating among Palace fans underlines that loss of identity somewhat. This was a manager whose team lost all sense of direction in the latter stages of his career, with players picked out of position and performances that seemed to lack any tactical direction whatsoever.
Under Roy Hodgson, Palace are a more cautious team; perhaps not by design but just in nature. The focus is very typically on shape; how the players take shape in attack and how they recover it when defending.
That focus leaves some inflexibility though. When it works it works well, when it doesn't it rarely gets changed. In part this is because of how he drills his side -- he puts faith in his gameplan and the players he's charged with enacting it.
When there is a flaw in that gameplan, as there was against Sheffield United, that commitment to it stays and the changes that he makes aren't hugely responsive to what's actually happening on the pitch. It was largely an issue he had as manager of England too, as seen when England lost to Iceland at Euro 2016. Once England went 2-1 down, that lack of incisive substitutions came to the fore.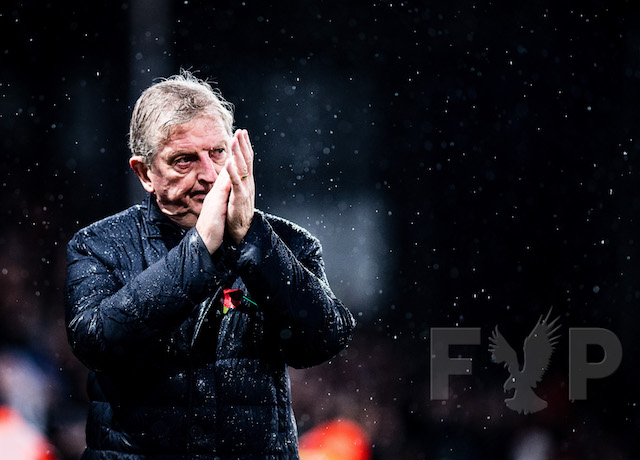 It leaves a question of identity on both fronts. There is no such thing as a truly stable mid-table side. Risk-taking doesn't always reward; it will also punish. A cautious approach doesn't always result in success either; the club could be over-cautious and put its status at risk too.
Palace at the moment are at a bit of a crossroads. It would take a billionaire investor to take Palace to that next level, and given the current financial climate, that seems unlikely. Mid-table stability is, with the current side Palace have, the only hope.
As for the way the club play, Hodgson's tactics are growing a little tired; a refreshed approach would be welcomed. But equally, Palace do need to focus on staying up and the former England manager has proven himself capable of doing that over the last two seasons.
There is no easy answer to the issues faced by Palace at the moment. A few wins over the coming weeks would certainly help quel some of that anxiety.