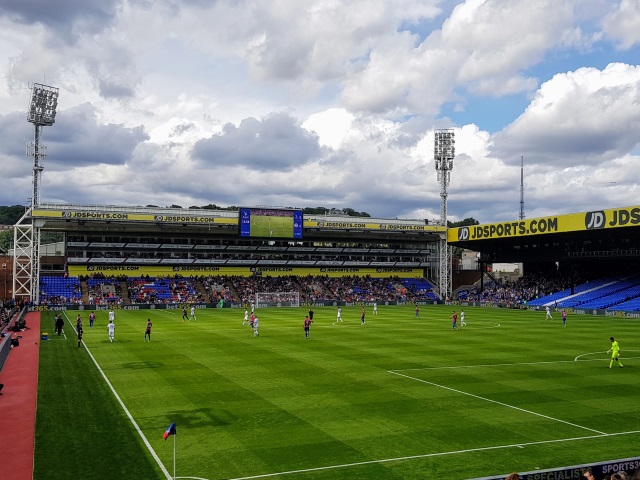 "Typical Palace. Typical f*****g Palace".
If I had a pound for every time I've have uttered this phrase over the years, I'd have enough money to buy the club myself. I'd have Neymar, Ronaldo and Messi playing in a front three. Selhurst Park would be a 90,000 capacity stadium with luxury heated leather seats installed for all spectators (turned off in the away section when Brighton visit) and I'd still have change in my pocket to buy everyone a half-time pint.
This season I've grumbled the above phrase twice already. We've played only four games. Lose to Sheffield United in an utterly dismal display, followed by beating a European super-power away? "Typical Palace". Take on lower league opponents the following Tuesday, only to lose on penalties? "Typical f*****g Palace"!
In truth, the fact this club of ours sends us on such a rollercoaster is why we are so devoted to them. I suppose we wouldn't have it any other way. However, it is fair to say that our summer business in the transfer window and a sense that all is not well behind the scenes is testing our collective patience.
Make no mistake, our transfer business has been nothing short of disgraceful this summer. The victory at Old Trafford merely papers over the cracks of a dreadful window that has left us significantly weaker than this time last year.
When the full time whistle drew the season to a close at Selhurst in May, there were three main topics on the minds of Palace fans. The first was whether we'd see Zaha in red and blue again. The second was whether we'd also witness AWB at Selhurst week in and week out too. Lastly, fresh from scoring two goals before returning to Chelsea, there was a recognition that if we didn't get Michy Batshuayi in on a permanent deal then we'd need to get a striker in relatively sharpish.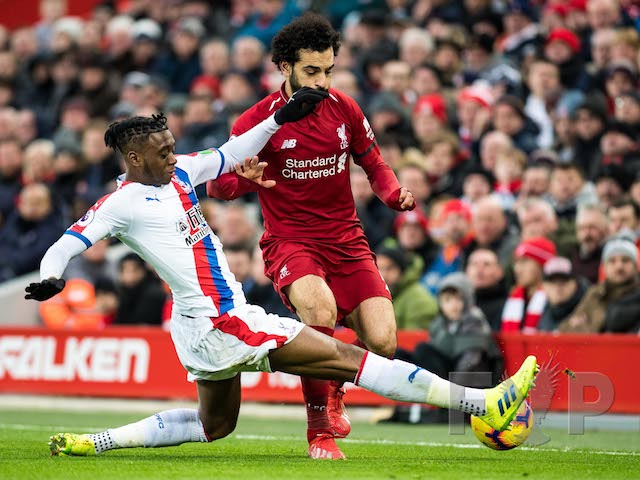 READ MORE: Crystal Palace are Suffering an Identity Crisis On and Off the Pitch
It is never particularly nice knowing you're likely to lose your best players but as Palace fans we all know our place in the pecking order. And so we said a fond farewell to AWB whose meteoric rise in the game was a joy to witness. To be fair to United, they didn't mess around. By the end of June Wan-Bissaka had left to join the Manchester club and we had £45m to play with.
But did we exploit this? Absolutely not.
Weeks passed and there was nothing to be heard. It was obvious even then that at the very least we needed a right-back to replace AWB and a striker. Nothing happened. Our rivals were starting to assemble their squads with relative efficiency. Southampton signed Che Adams, Brighton were putting feelers out for the promising Neal Maupay, even Anderlecht was signing a promising talent from the Championship in the name of Kemar Roofe, a terrific footballer who'd have been a bargain for us. But we sat on our backsides and did sweet f**k all.
Meanwhile all was not well with our Wilf. Unlike United's honest pursuit of AWB, Arsenal lacked their class when deliberately unsettling Zaha. Rumours that the Gunners were willing to pay £45m for our talisman and give us their tea lady in exchange didn't go down particularly well with the board and the wider Palace community. The club were right to hold their ground but by then the damage had been done.
Wilf clearly wanted to leave. Everton got whiff of this too, preparing a similar paltry bid which was promptly rejected. Where we should applaud the board for sticking two fingers up at clubs who are not willing to pay full value for our best player, there was a sense that the rumours not only unsettled our talisman but also prompted our owners to sit tight and see what happened, rather than ensure vital enforcements got over the line. In short we stalled, meaning we lost numerous transfer targets to other clubs.
All of the above stinks of poor planning. As soon as Batshuayi left we should have secured a striker. We have been crying out for one for years, ever since Benteke's confidence decided to go AWOL. That we haven't is more than incompetent. That we haven't and also let Sorloth leave at the same time is criminal.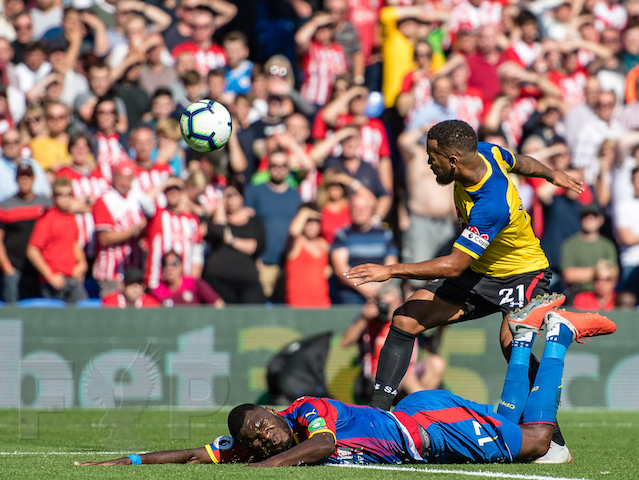 LISTEN NOW: FYP Podcast 295 - A little bit of stardust
It was becoming clear our transfer policy was frustrating the mild-mannered Roy Hodgson. Not one to rock the boat unnecessarily, the ex-England boss was telling when he suggested he thought himself, "Doug" Freedman and Steve Parish were "on the same page" with regards to strengthening the squad and at that time he was frustrated that that didn't actually seem to be the case.
Indeed, if you read his comments immediately after the Colchester debacle one gets the sense that despite some reinforcements coming in before the window closed he's still not happy, bemoaning the fact we lack firepower. And who can blame him? We needed a right-back urgently and we needed a striker. It was blooming obvious. Instead we got two midfielders in Victor Camarassa and James McCarthy, a 31-year-old third choice keeper in Stephen Henerson and Jordan Ayew, who didn't particularly tear up any trees last season but hopefully will gain confidence from a solid start to the season this month.
The whole summer recruitment process has been nothing short of disastrous. And it is massively frustrating. Never before have I felt we are on the cusp of achieving something remarkable for a club of our size, only to gain a sense we're about to blow it. The reality is the squad is aging, our best player wants out and fans have zero confidence the club has the infrastructure in place to identify, pay for and secure reinforcements which will make us significantly stronger.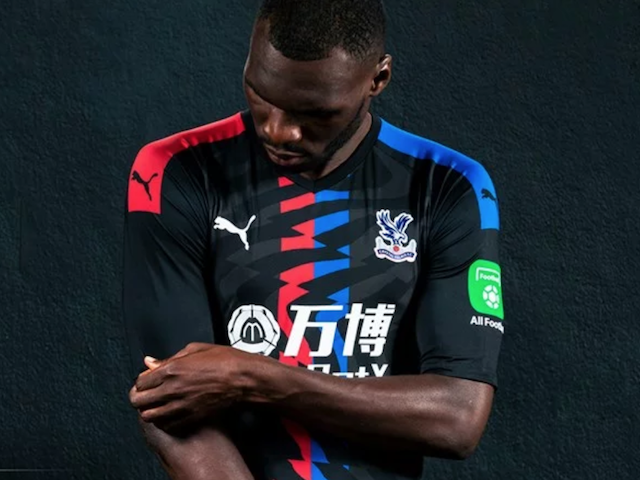 READ MORE: Palace Pursuit of James McCarthy Drives at Heart of Tactical Issues
Of course, one has to bear in mind that money doesn't grow on trees. Within hours of losing to Colchester news filtered though that Bury FC were gone for good, expelled from the league due to financial issues. All in the football community are gutted for them and we wish them well in their recovery, hopefully seeing them back in the league years down the line. No Palace fan I have spoken to wants to see us spend recklessly. But we do want to gain a sense that all is well with the club. We do want to feel that there is cohesion and a clear strategy from top to bottom about how to take this club forward.
I fear this isn't the case however. It is well known the Americans want out. It was bound to happen. It is well known now that Zaha wants out too. Who can blame him either? He is ambitious; the club he plays for clearly isn't, or at least it is trying its best to paint itself as not being so.
Of course, we will be back every single week getting behind the players with the passion and fire we always demonstrate. Palace fans are unique like that. But I hope whatever is happening behind the scenes resolves itself quickly because clearly, somewhere along the line something isn't quite tickety-boo at boardroom level.
It would be "typical Palace" to shoot ourselves in the foot just when we have the chance to properly take off. We've been there many times before; let's hope with all our hearts we don't end up there again.
---