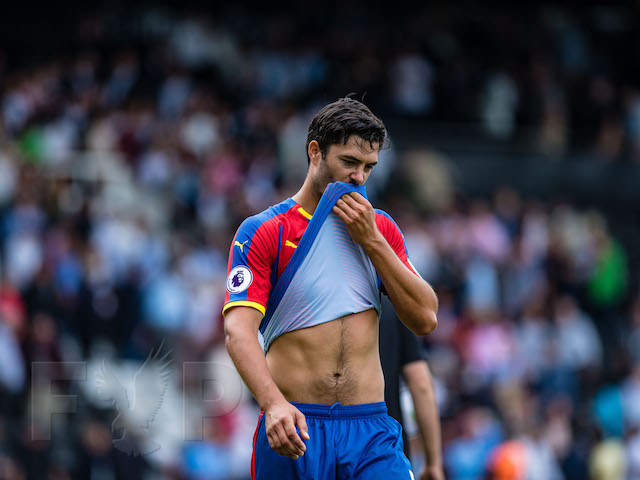 Leicester City are in many ways the envy of supporters of other clubs these days; winning a completely unexpected Premier League title in 2016 and followed up with the signing of promising young players from both England and abroad and then most recently appointing an innovative and forward thinking manager. Backed up wealthy owners who have looked to build a club, not only does their future look bright, their present does too.
There was no disgrace is losing to a team which is geared up to challenge for a Champions League spot in a season where regular challengers Arsenal, Manchester United and Spurs seems to be floundering somewhat. But somehow, the defeat has stung many more than it was perhaps anticipated.
Maybe the backdrop plays a part – Palace were promoted to the top flight in a season where Leicester suffered injury time heartbreak in the play-offs. Leicester have gained huge momentum since then, led by a striker in Jamie Vardy who Palace were priced out of signing from Fleetwood.
Jamie Vardy doing the 'prancing bird' celebration in front of fans who support a team nicknamed 'The Eagles' is peak shithousery 😂😂pic.twitter.com/sa6TXQhCSY

— ODDSbible (@ODDSbible) November 3, 2019
Whatever the reason, there was a feeling post-match of wanting answers to questions that perhaps are not even being asked. Nothing about this season since the defeat to Sheffield United following which the team shape changed has meant questions are asked of Roy Hodgson. While the team sat in the top 6, it was likely that the run of games which followed would position the club in line with expectations.
While Leicester's quality was evident throughout the match, Roy Hodgson's team was not at par owing to a number of players not performing at the levels needed. Much of this was to do with the set-up. The move following the loss at Bramall Lane from 4-4-2 to 4-3-3 has seen the team pick up a good points return while seeing players like James McArthur and Jordan Ayew thrive.
Leicester were, however, able to cope with the threats Palace posed with relative ease. Ayew himself was ineffective which in turn meant Wilfried Zaha shouldered the burden alone to be impactful – but he was excellently dealt with by Leicester's doubling up. While Hodgson has shown some flexibility in moving away from his favoured set-up, against Leicester he did not react to their threats nor how they neutralised his team. This was summed up by the injured McArthur being replaced by a similar midfielder in James McCarthy rather than the more creative option available to him in Victor Camarasa when chasing a goal.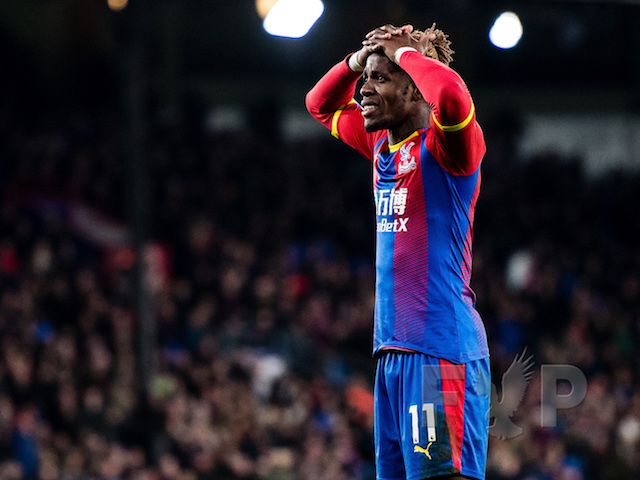 LISTEN NOW: FYP Podcast Extraaa - Palace finally lose to Leicester
This encapsulates another source of the frustration felt with the loss – it was submissive in how the team was set-up in midfield. In addition, despite being ninth in the league, it has been so without the impact of Zaha for long stretches. Where previously despite being the team's only outlet at times he was still able to carry the ball and thus the team up-field, that is not happening in the 4-3-3 being used. Rather than bringing the team around him up to his level, he has at times gone down to theirs and this is an issue for the manager to resolve.
A further ongoing issue further exposed on Sunday was the form of Patrick Van Aanholt. Some poor decision making in defence and further forward with the ball added to the frustrations of the afternoon. He was not helped by Jeffrey Schlupp who perhaps would be better suited to play at left-back for a while to help solve the issues with Van Aanholt's form and also to limit the expression of his own shortcomings as a wide player.
Hodgson's choice of a functional and reliable team has its merits and the results since he has been in charge vindicate his approach. When it clicks, such as away at West Ham, it is both effective and good to watch. When it does not click, there are no sparks to brighten up what becomes a performance void of any inspiration. While it is a downside to the manager's steady hand, we know the upside of it could be around the corner. Here's hoping.
---