Crystal Palace's lack of urgency in this transfer window is making Roy Hodgson's job more difficult, says Naveed Khan.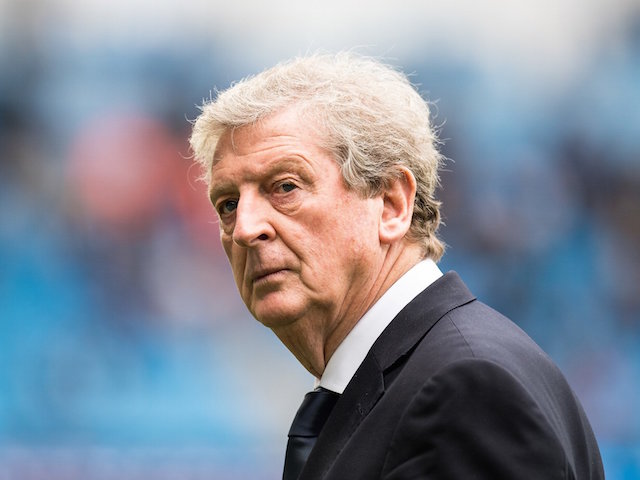 Football transfer business is challenging. Yes, there are financial constraints and considerations. There are also additional complexities with transfers; with agents, players and at least two clubs needing to be satisfied with the overall deal. But the club not signing players in the first week of the winodw, five months since the last transfer window closed, is a sign of failure.


With a fully fit squad, Roy Hodgson has 20 outfield players at his disposal. The versatility of the likes of Martin Kelly, Jairo Riedewald, Cheikhou Kouyaté, and Jeffrey Schlupp has been important in the deficiencies in that squad not being overly exposed. In the midst of an injury crisis, there is no hiding anymore. There can be no denial. No wondering what will happen if the sun doesn't rise. Hodgson needs players not for vanity, but to simply be able to field a competitive XI.


Transfers are not an easy business by any stretch. Dealing with constant moving pieces, agents manipulating situations and in some cases clubs wanting replacements progressed before selling players (maybe Palace should have tried this when selling Aron Wan-Bissaka) makes every deal a fluid situation. However, recruitment teams are put together at significant cost, agents are sounded out and computer systems are used in full knowledge of this difficult process – and being the richest league in the world, the club should have been able to move between 9 August and 31 December to ensure at the very least that the obvious gaps at full-back and up front were promptly addressed.


This transfer window in many ways in not like any other we have had in the Premier League. Had the team just needed a couple of additional players to make it more of a competitive squad, then doing business late in the window is the typical path chosen by most clubs. The issues run deeper than that though – at the time of writing, 10 first team players are unavailable with little indication as to when they will be fit again and the captain is suspended for three games.
That means that arguably the club's best performing central defender this season is playing at right-back with the only outright right-back being injured. A mirror image of this exists on the left-hand side. One of the two wingers in the squad is injured – and while Jordan Ayew could fill in there, he is unable to as the other main striker is injured. A number of players are playing through injury. Additionally, players who need to manage their workload are unable to do so as there is an absence of options now to rotate. In a sporting context, this is a crisis. It is an atypical window and the club's approach is 'Typically Palace'.

Relative to the rest of the season, out of the FA Cup now, January is light in terms of fixtures. It provides an ideal time to bring players in early having worked on them in the months leading up and knowing the manager likes signings settled before he uses them, that chance was there. Soon, that chance will be gone.

While there are some pointers as to the manager's reluctance to use certain signings such as Max Meyer, Victor Camarasa and even Vicente Guaita, that is little by way of justification to make a manager who has achieved Palace's highest points total in the Premier League and currently has the team ninth to continue to put out teams with out of position players and filling the bench with academy kids. This is not just professional football, this is the elite league in professional football and Palace must do better in this regard.

There are still 23 days left of the transfer window and players may come in. In this instance, that would not mitigate the failure of this window – not only were signings needed, they were needed at the start of January. Steps need to be taken to ensure that the current failures do not develop into neglect. The window needs to stop being treated as that of a skyscraper, used only for looking out.