Carl Mortimer has some thoughts on Palace's most pressing tactical question.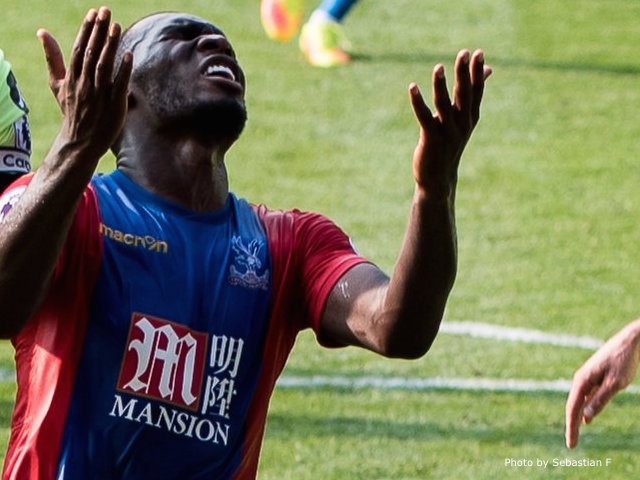 'Roy needs to take Benteke off, bring Andros on and put Ayew through the middle.'
I'm not afraid to say, those were my words to my dad about five minutes before Big Ben played that splitting pass through to Ayew for our goal on Saturday.
And I bet I wasn't the only one either.
Up until that point, in the second half, we were toothless up front, it was only a matter of time before Brighton were going to score and it looked like being another game where we'd struggle to score under Roy.
But just like the commentators curse, my words had the opposite effect on the score line.
Instead, we're celebrating a famous win over Brighton at the AMEX Stadium for quite a while, thanks to a composed finish from Jordan Ayew and a killer weighted pass from Christian Benteke.
🤤 Benteke ➡️ Ayew ➡️ Limbs#CPFC pic.twitter.com/fMcJOclWSg

— Crystal Palace F.C. (@CPFC) February 29, 2020
But the latter is a conundrum, is he back to his best or is he just the best focal point that we have for our attacks?
Ayew has done a good job through the centre whilst Benteke was unfit and out of sorts, scoring most of his goals this season from that position. His physical strength is surprising and his intelligence to win free kicks to relieve pressure is sometimes key.
But now Roy Hodgson has decided to start using Benteke again which has pushed Ayew out wider but, is that the best thing going forward?
There's no denying it, Benteke has an obvious presence and qualities however, there is no denying that he had a triangle foot five minutes into Saturdays game and a 50p head against Newcastle in what were two gilt-edged chances.
However, it would seem that his current game suits Roy which suits Palace.
My Dad likened him to Jamie Scowcroft, and that is a good comparison, not that prolific but would win everything in the air and his presence is integral to the way that other players get forward and feed off him.
I actually didn't think he was having that great a game or holding the ball up particularly well on Saturday and was seemingly outmuscled quite easy at times. To be honest, it seems the opposition struggle to get the ball off of Ayew more than Benteke.



However, looking at other comments, I must've been watching a different match because some have said he was doing well for the majority of the game. It surprised me but maybe that's the case – where we fans just see what we want to see on both sides of the coin.
I know, we all want Benteke to do well, and we've had more patience with him than many of our other strikers throughout the years but maybe that's because we know what he can do and we just want him to get back to it.
I don't want Benteke to fail, just like I know you don't, I want to see him succeed for the good of Palace's game and even if he doesn't score double figures anymore, at least put the ball in the net from a decent opportunity.
If a game is poised at nil-nil, and your main striker gets a chance, he has to be putting it away, or at least force the keeper to make some kind of save. Otherwise, there will be cries for Tosun to start.
Numerous times we've been told, 'get the ball on Christian's head and he'll score' – well, he had two headed chances against Newcastle and Brighton and neither hit the target.
Maybe it's just what we have to expect now, Benteke to start, Ayew to play off him and put away the chances the old Benteke would have.
If that's the way it has to be, then after years seeing Scowcroft, Shefki Kuqi, Neil Shipperley, Calvin Andrew and numerous strikers play that way, I'm sure we can put up with Big Ben leading that Palace line in a similar vein for the foreseeable future.