Talk is rife that Mamadou Sakho, the French international centre-back, is in negotiations to return to France with Ligue 1 side Olympique Lyonaiss -- in a move that would signal the end to what has been an inconsistent spell at Crystal Palace.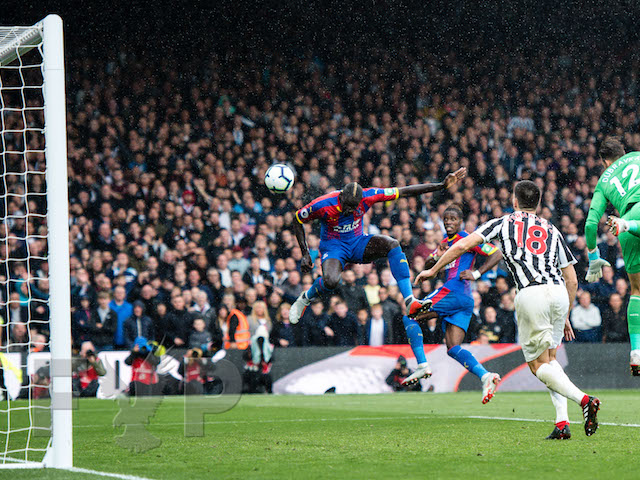 It is perhaps a sign of the club's prolonged spell in the Premier League that, with the news of Mamadou Sakho reportedly being in negotiations with Olympique Lyonnais, the response from fans has been one of positivity rather than disappointment.
Asked on Twitter how they'd feel about his departure, Palace fans have generally supported the move, albeit with some sadness at his spell not being as successful as hoped -- which proves to be a fair critique when looked at his four-year spell at the club.
Sakho arrived at Crystal Palace on loan from Liverpool, and made an immediate impact under the guidance of Sam Allardyce, providing reassurance and quality to a backline that had become nervous and disorganized under Alan Pardew. Those 8 appearances helped Palace secure safety in the Premier League, and resulted in the club spending £24m to secure him on a permanent basis.
Given his obvious quality -- he's arguably one of the best centre-back the club have ever had -- his injury issues and his frequent absence that resulted meant that, while the club got value for money in terms of performance, they didn't get value for money in terms of games played.
Sakho featured in just 50% of Palace's matches during the 2017/2018 season, his first full season at the club. He featured in 27 games in the season that followed -- the most games he's played in one season for Palace -- and made just 8 appearances this season. In the majority of those seasons, his return to the side resulted in an upturn in form and the club securing their Premier League status.
There is a general view that Sakho has a tendency to be rash or to be a bit of a liability, but he deserves some contextual support in this matter. Many will refer to his return to the side against Bournemouth earlier this season, an encounter in which he was sent off early in the game.
However, on this occasion, Sakho was asked to fill in at a time where even his manager said he wasn't match-fit, due to the prolonged inury crisis that the club had experienced. This wasn't his greatest moment, but the circumstances didn't favour him either.
Sakho's entire career is one that offered much promise but that, since leaving Paris St. Germain, has been maligned by injury issues, disagreements with managers and off-field issues.
The most damaging spell came when he was charged with doping -- one which has since been dropped and has seen Sakho sue WADA for their role in the matter. It prevented him from representing his country at Euro 2016, a matter he still feels very disappointed by.
It's also worth noting that Sakho didn't help himself either. At Liverpool, under Jurgen Klopp, he was sent home from the side's pre-season tour of the US because of a 'lack of respect' according to the manager. Sakho had apparently turned up to training late on three occasions, despite repeated warnings.
Whatever the case, his spell at Palace helped to resurrect his career and helped the club stave off relegation on more than one occasion. But Palace fans will likely feel that they didn't get to see the best of him on a regular basis.
A move back to France would probably be welcomed by all parties. As one of Palace's highest-paid players, and with a reasonable transfer fee due, it would be a move that would support Palace's attempts at rebuilding the squad with younger players.
For Sakho, it means a move back to his homeland with a club that narrowly missed out on European football this year, due to the premature ending of the season. A project of helping the side return to Champions League involvement is one he will likely enjoy being part of.
---