The excitement that has engulfed the return of football is palpable, even in spite of the tepid first match of Project Restart yesterday evening, but behind that elation, there should be room for trepidation about what the next six weeks of football might deliver, says Robert Sutherland.
This isn't your typical post-break resumption. No club has experienced this scenario before. We're heading into the unknown, and with the unknown come new lessons and new teachings.
The first serious lesson for all clubs will be how they respond to what is, in comparison to previous experiences, a very sudden return to football following a very long spell without it. It is highly unusual for professional footballers to spend six weeks away from the training ground, let alone three months.
Summer's usual break has been doubled and while these players would typically go abroad to really decompress following an intense season of football, in this case they will all have been consigned to solitary confinement like the rest of us. When it comes to less-than-ideal scenarios, this is one.
Manchester City manager Pep Guardiola spoke of his concern regarding player fitness earlier this week, making clear that the long break will have an impact on all Premier League sides.
"You can play a game after three weeks on holiday but we spent two months on the sofa doing nothing much. That is why the players are not fully fit," he said.
'What we are worried about over the three weeks [since returning to group training] is the lack of preparation, not like in Germany or Spain where they worked five or six weeks."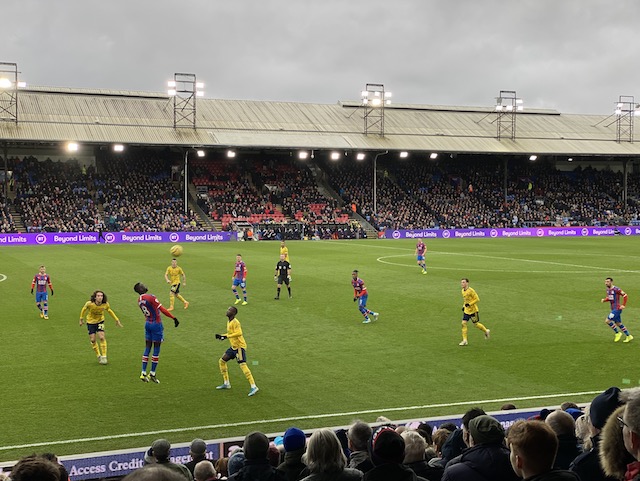 While it's clear that Palace sent their players away with training regimen to ensure they would return to action as ready as they possibly could be, the fact that all Premier League sides are returning to playing action just a couple of weeks into full-contact training is going to have an effect, too.
Palace typically only start pre-season after a couple of weeks of training -- but they and the other 19 clubs are now being asked to take the field in competitive matches. If you take how teams perform in the first few weeks of the season -- slowly easing their way into the action -- this is going to be a similar experience, but with far more at stake.
Another lesson for clubs will be how a three-month spell without football will impact on form and intensity. While the Eagles were flying prior to the suspension of the season, that form will count for nothing going into the final nine games. It would be impossible to carry any semblance of form through two and a half months of no contact with teammates. This is, in terms of what happened earlier in the season, a clean slate for teams that are looking to get out of trouble.
Palace do have a 12-point lead over teams in the bottom three upon which they can rely, so while form and fitness aren't as big a factor, pressure on upcoming opponents certainly will be. Patience and perseverance will be key -- qualities that Palace have exhibited throughout the majority of this season already.
Roy Hodgson's side don't have too many hurdles left to jump to secure safety, thanks to their 39-point tally, but with a minefield of fixtures to look ahead to -- with winnable games mixed in alongside fixtures against better-equipped sides -- the focus for the manager will be on securing safety first. A win at Bournemouth would immediately ease some of that concern.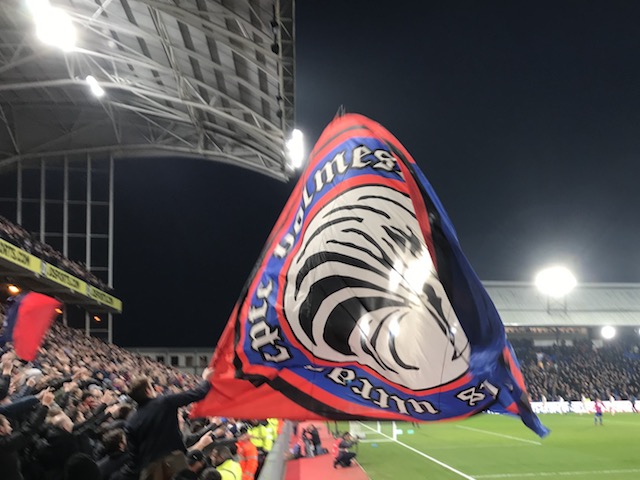 The final element of the unknown is the impact that a lack of support in the stadium will have on teams. In the Bundesliga, home teams have won half as many matches as they did prior to the lockdown, with home wins at 21.7% compared to the previous 43.3% of home wins pre-lockdown. .For Hodgson, that might play further into the club's hands, given Palace's successes away from Selhurst Park in recent seasons.
Palace sit 8th in the 'away table' with four wins and five draws in 14 matches. Up until the season's suspension, Palace collected an average of 1.21 points per away game this season, which matched what Watford and Bournemouth were collecting in their home fixtures. With five of the remaining fixtures away from Selhurst Park, and two of those against bottom 3 sides, Palace will aim to make the most of that away day advantage.
The next 6 weeks could be the least predictable spell of any season so far, with so many varying factors at play. In Hodgson, the club have an experienced manager whose knowledge should see them through.
If you needed a teacher to guide you through a six-week intensive course of difficult lessons, Hodgson should be the man to do it.