Following Nav Khan's piece suggesting it's time for Roy to go, Greg F. is here to argue Hodgson needs more time and support at Palace...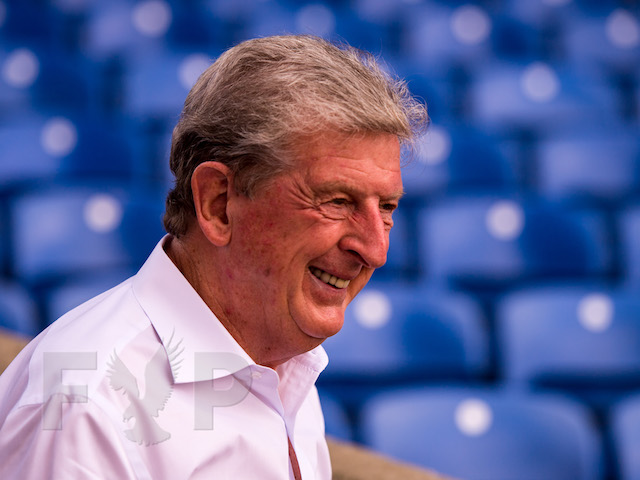 Barring a surprise victory over Tottenham on Sunday, Crystal Palace will secure a 14th place finish in this our 20th season of top-flight football. Given the current mood on social media you might not believe it, but this would go down in the history books as the eighth best finish in our history. If you were to place the surely-never-to-be-beaten 3rd place of 1990/1991 to one side, then 10th place in 2014/2015 would be it.
Tenth place. That's it folks. So surely a 14th place finish is something to be proud of? Surely securing a 21st season of top-flight football is something to be cherished in itself?
Following Naveed Khan's excellent piece (even if I do disagree!) from earlier in the week, and a whole lotta noise on social media, I can't help but feel that we need to take a step back and contextualise this season. Hopefully the opening paragraph has gone some way to doing just that, but it is also worth adding that - once again, barring a nasty surprise on Sunday - this season's side will record our joint-third best defensive record of our twenty top-flight seasons with just 49 goals conceded.
Now, while a team based on a solid defence is apparently unfashionable in 2020, that is a record, you must admit, deserving of recognition and, of course, respect.
If we are then to delve deeper into the circumstances that frame the Crystal Palace team of 2019/2020, a relative lack of investment becomes strikingly apparent. Since Roy's appointment in September 2017, an estimated total of £25m has been spent on new signings. By way of comparison, this figure for Watford is over £65m and a whopping £96m for Bournemouth.
ROY DIVISION: Opinion: Roy Hodgson's Time is Up -- And He Deserves a Dignified Exit
The result? An ageing, unbalanced group of players who have been collected by various managers preferring various styles of play. As for the quality of those players, could anybody argue that it is significantly better than 14th best in the Premier League? The lack of firm interest in any member of the squad - with the exception of Wilfried last summer - is revealing.
What cannot be escaped, however, is the fact that this side has lost its last seven games in-a-row, and will most likely make that eight this Sunday. This would equal the club record set in both 1925 and 1998. Admittedly, this is of concern and has made for a difficult watch. But, once again, context is King.
This daunting run of eight games has included Liverpool, Leicester, Chelsea, Man Utd, Wolves and Tottenham, who all have far better players at their disposal. That doesn't excuse the defeats to Burnley and Aston Villa, but are we proposing spending money on sacking Roy and Ray for two unexpected defeats? A fixture list that piles the toughest teams together at one end should not cloud judgement when results dip through that spell.
If all that context is taken into consideration, then a 14th place finish should be more than enough to allow Roy and Ray another season at the helm. It certainly should be enough to spare Roy, who used to watch Palace in the stands as a boy, of ageist abuse on social media. If it is the defensive style of football this season that you don't like then that is completely understandable.
However, remove Roy and Ray and the players remain. Could another manager have them play more expansively and secure a finish of 14th or above? Be careful what you wish for...
Listen to the latest FYP Podcast here...
---