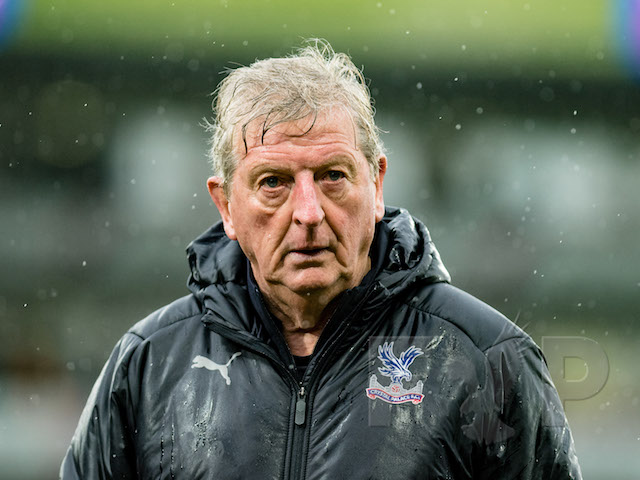 Another season has come to an end and, unlike most seasons previously (bar that Pardew season), it promised so much with a solid start from the team. You wouldn't say that Palace came out of the blocks quickly, but a few wins and draws had us comfortably in the upper half of the table. We were never really considered to be fighting for a European spot, but four wins in a row before the Covid-19 crisis and one against Bournemouth following the restart did put us in a strong enough position to ask the question.
The football was rarely exciting, but in typical Hodgson manner, we ground out results with a solid defence and a reborn Jordan Ayew. Unfortunately, the wheels then came off. An aging squad marred with injury prone players, predictable tactics without inspiring substitutions and an over reliance on 'pass it to Wilf' saw us slip to seven defeats in a row and a "regression to the mean" meant that the team finished in fourteenth with many questions that needed answering post season.
Going into our record eighth season in the top flight, many fans are now calling for change, but the issue is...what needs to change? The players, the manager, the tactics, or all three?
Palace have been lucky in that, as I have mentioned in a previous article, we have not had any major 'star' players leave the club and those more popular team members have been replaced by arguably more talented players (Jedinak for Milivojovic, for example). However, this has is often with older more experienced players and now the squad has one of the oldest average age in the league. Older players do not necessarily become bad footballers, but injuries can occur more often and, unfortunately, the congested fixture list post lockdown has shown the frailties of the squad outside of the first team.
As is usual during a bad patch, fans are calling for wholesale changes and to 'reinvigorate' the team with young blood to bring the average age down. Every club hopes to unearth a Bruno Fernandes type that would change the fortunes on the pitch overnight. Palace made wholesale changes in their first top flight season back and it nearly cost them. Too many changes too soon not only remove any cohesion the squad has, but also means players have to learn how new members play, their strengths/weaknesses and that takes time.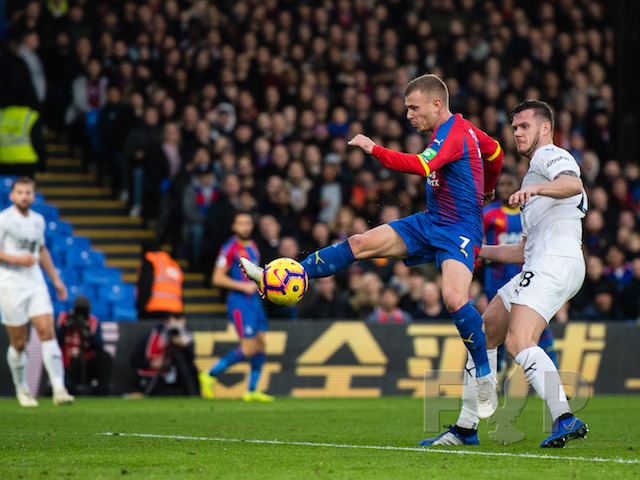 MAD ABOUT THE ROY: Opinion: Hodgson's Time is Up -- And He Deserves a Dignified Exit
Gradual changes over a number of transfer windows is often the best method, but lately we have had next to no changes. It is obvious that we need players to bolster the team and create healthy competition, but that shouldn't mean removing the players that have helped to keep the club in the top flight often quite comfortably over the past couple of seasons.
One player that will be the centre of attention during the next transfer window will be Wilf Zaha. In his 'prime' years and thirsty to prove himself as a top-class player, we have been lucky to keep him as long as we have, but it seems, according to the press and many fans, that he will be moving on this summer. Now that the board have managed to balance the books within FFP, and another potentially high transfer fee (along with the money from the sale of Wan-Bissaka), means that the club may have the opportunity to bring in fresh legs, but the question is…how many players are needed and in what positions? Could there be solutions in our current squad that could solve problems with a new perspective?
This bring us to the next question; should there be a change in tactics or philosophy? Many football fans describe their desire for free-flowing attacking football, but realistically only the 'bigger' clubs with the larger budgets can bring in the players capable of consistently achieving this. For most clubs, a solid defence first is the key to staying in the league. Palace have shown this under Roy Hodgson. No club outside of the blue chip clubs has survived on a 'score more goals' philosophy for long because if the goals dry up and you are still leaking goals a team will slide down the table towards that dreaded drop zone.
That's why managers like Roy Hodgson and Sam Allardyce have been successful in making a career out of 'rescuing' clubs by first "respecting the point". It's not always the most attractive football that fans claim to desire, but it is effective if you want to avoid relegation. The issue is that over time, this tactic appears boring and unambitious. Fans don't just want their teams to simply make up the numbers behind the 'big 6'. They want to compete and put pressure on the team to score more goals, but has any club survived long by outright changing the tactics that have keep them in the league in the first place. Think Charlton, Stoke, Fulham and they are more.
Unfortunately, players dip in and out of form and players get older, so ultimately a manager does have to change their tactics over time to accommodate, because squad size limits this. The problem with keeping the same tactics is that the team become predictable. Take our situation. Absorb pressure then pass it to Wilf and hope he produces a moment of magic. If Wilf is being marked out of the game, pass it to Andros, Jordan, etc and hope they can do something. Counter attacking football can be very effective against a team that attacks but, once a club have successfully been in the top flight for long enough, the teams coming up that they face will look to sit back. After all, they are now the 'smaller club' with the smaller budget and less players with 'Premier League experience'.
ROY DIVISION: Opinion: Hodgson Deserves Time, Support and Understanding from Owners
The same tactic, obviously, doesn't work against every team, but how can you develop a playing culture if you have to adapt your tactics every match to accommodate the opponent? This is the major issue managers have in the modern game. West Ham have tried to play the 'West Ham way' with attacking football and it has nearly got them relegated a number of times (and has done on a few occasions). Similar to the issue with the players, I agree that a shake-up of the tactics needs to happen as we have become too predictable, but what would this look like? Do we change the tactics every game? Do we go more attacking and sacrifice some of our defensive strength? Would a new manager have different ideas and get something different out of the current players we have?
That brings us to the final question; should there be a change in manager? Palace have unfortunately gained a reputation for changing their managers on a regular basis. We have had seven different managers in seven seasons since climbing back into the Premier League. Most fans will agree that these changes were essential in keeping us in the league and that the era of staying with a manager long term went long ago. However, how can you have stability if the man in charge continually changes. Many are calling for Roy Hodgson to be replaced, but has the manager really been backed with the players he needed to adopt the tactics he wants to play.
Unfortunately, by the very token of his age, Roy Hodgson cannot be seen as a long-term solution by default, but he has not helped himself. Refusal to look at youth and a reluctance to make changes on the pitch by rotating the squad before or during matches would make any chairman question whether any signings would make a difference. The club's first goal, and rightly so, will always be to stay in the division and Roy Hodgson has done this on three occasions now and quite comfortably (with hindsight).
Therefore, if the that is the only goal, the club can save money for other development projects like the new academy or the elusive new stand, knowing that a regular income from simply being in the Premier League can be used there rather than splashing out on new expensive players because the manager has a track record of achieving survival on a 'shoe-string budget'. We know that we have a talented squad in comparison to others and that most will 'do a job'. The problem is that it is not 'entertaining', so would a different manager get more or anything different from the current crop?
All three of these questions will need to be answered over this very short summer break. Do we back Roy with the players he wants in the hope that new players may mean new tactics which may mean more 'success', or will things stay the same? Same players, same tactics, same league position and the same fan complaints. Realistically, a new manager would mean a change in personnel and tactics, so changing the top man would could mean a change in all three. It puts the chairman in the very unenvious position of having to make that decision alongside a lot of fan and media pressure. Therefore, to change or not to change; that is ultimately THE question.
---