Alex Pewter takes a look at Crystal Palace's identity and sees the potential for a return to a style that has been synonymous with the club.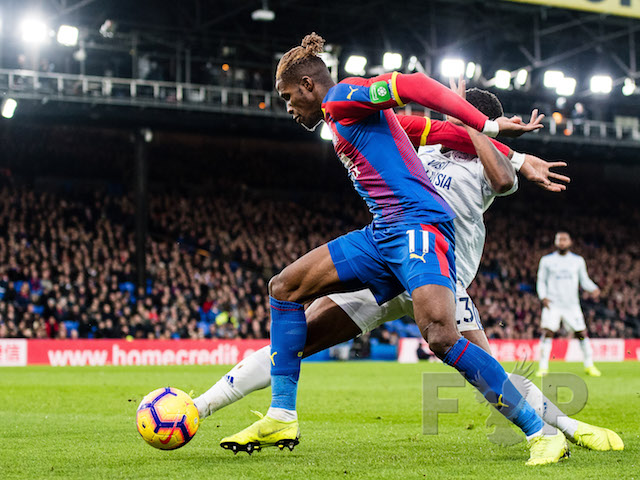 During Crystal Palace's spell in the Premier League, three constants have made up their overall play. Being stout in defence, physical in the centre of midfield and most importantly, the ability to break rapidly on the counter-attack with their wing-play.
Ever since Wilfried Zaha returned to SE25 to pair with Yannick Bolasie, Palace have continued to field two wingers who could beat their man, draw fouls and turn games on their head. At their height, Zaha and Bolasie were drawing plaudits across the globe and gave Palace it's identity.
If the elongated 2019-20 season felt static on the attacking front, it wasn't for the lack of effort on Zaha's part with the ball at his feet. Only Lionel Messi dribbled past more players in the top five leagues of Europe, with 192. Zaha was second-placed with 172. In terms of the positive yards running with the ball, he was a top-five player.
These feats occurred all whilst competing against double or triple teams, with only Jordan Ayew to offer any dribbling threat opposite him whilst Andros Townsend was unavailable through injury.
By most passing statistics and measures, Crystal Palace's performance in the 2019-20 season left them near the bottom of the division. They were last in through-balls, second-last in cross-field switches and third-last in overall crosses into the box. Now whereas the lower level of crosses could be explained by the absence of Andros Townsend, without a vast overhaul of the squad that it is unlikely there is going to be a dramatic rise in passing ability at Selhurst Park. What the team does have, however, is one of the elite dribblers in Europe with a desperate need for reinforcements. It is time for the club to re-capture their identity as one of the most threatening counter-attacking teams in the league.
So where can the re-investment in a dribbling and counter-attacking team begin? Eberechi Eze's arrival from QPR may have already signalled it. Following a very productive season in the Championship, Eze gives Palace a completely fresh dimension to their attack, especially in the dribbling department. Ruben Loftus-Cheek's 2017-18 performance in midfield has left a lasting void yet in SE25, and Eze could potentially slot into his inside-left role in midfield.



During the 2017-18 season, RLC's ability to drive the ball from the inside left role gave Palace a new emphasis of attacking play on top of what they already had in place with Andros Townsend and Wilfried Zaha. He contributed more goal-scoring chances that anyone else in a midfield role that season. Despite a poor start to the season during and immediately following the Frank de Boer era, Palace ended seventh in xG (expected goals) and shot creation, even once you remove penalties. Without an effective or in-from striker, a lot of this good work went to waste. Palace ended the season -9.0 goals behind what was expected based on the quality of the chances, Christian Benteke making up -6.7 of that figure.
In addition to merely beating players, being able to draw fouls off the dribble has been an excellent way of creating goal-scoring chances, either through penalties or free kicks, whilst having the bonus of reducing pressure on the defence. Last season both Zaha and Ayew ranked amongst the highest fouled players in the top five leagues of Europe. In the previous four seasons, Zaha has drawn 416 fouls, an average of 3.14 a game. In addition to his contributions in open-play, the vast number of free-kicks and penalties won has been able to get a significant number of goal scoring opportunities for Roy Hodgson's team.
With Eze already announced and Zaha looking set to stay another season, how can Roy Hodgson's team take this potential advantage to another level? In the past week, links to both Brentford's Said Benrahma and QPR's Bright Osayi-Samuel would suggest that at least another attacking or wide-player is very much on the cards. Both of those players made up part of the top five dribblers in the Championship last season along with Eze and would drastically lower the average age in the forward line.
In a dream situation where Crystal Palace could line up with Wilfried Zaha, Eberechi Eze, Jordan Ayew and another flair attacking player, all four players would be able to benefit to the balance of dribbling ability across the board. Rather than diverging from the strengths of Zaha, adding more depth and options will make the team far harder to defend and bring back an attacking edge to Selhurst Park.
Listen to the latest FYP podcast here:
---