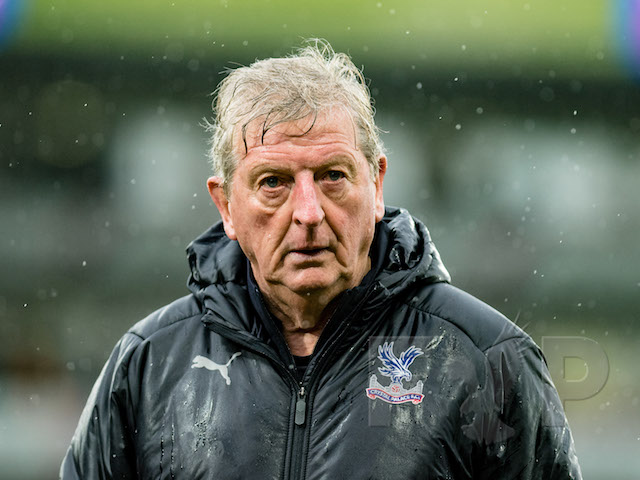 Prior to the game against Brighton, Roy Hodgson told the media: "We think they are good both going forward and defending, but if they are kind enough to have got it in their heads that they think they have got to concede three goals every game, then I will certainly take it."
Following which, we saw a performance where the sum of the attacking output was one shot on target which, in itself was a penalty. Ninety minutes which in many ways confirmed the issues a growing number of Palace fans have with Hodgson – little by way of showing off our ability to hurt other teams, fully concentrating in trying to stop the opponent's weakness.
That approach has a time and a place, perhaps in the midst of a relegation battle or where there is a paucity of options within a squad. Neither is currently applicable, which adds to the bemusement many are feeling towards the tactics which have seen the team have two (yes, 2) shots on target in the last three games.
In previous seasons, there may have been some mitigation for Hodgson. This season, there is none. He has at his disposal Jordan Ayew (albeit missing against Brighton), Michy Batshuayi and Christian Benteke to play in a central striking role. He has Eberechi Eze available to play a creative midfield role centrally or wide, as well as Jeffrey Schlupp and Andros Townsend.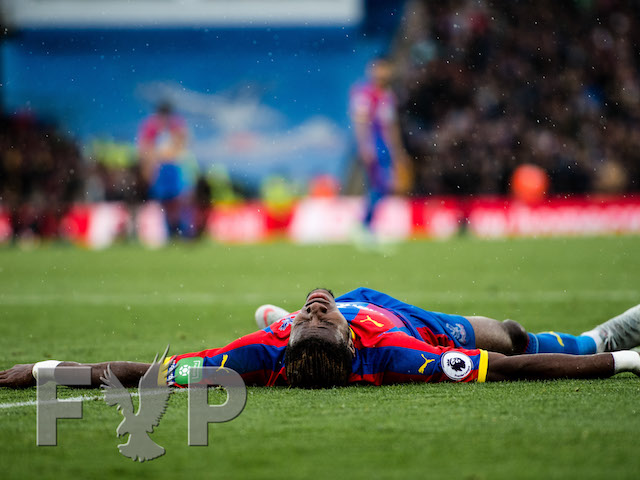 LISTEN: FYP Podcast 353 | The Darren Ambrose Special
Then there is Wilfried Zaha. The player who it took Hodgson 18 months to learn to win a game without, who the manager seems intent on singling out for criticism since play resumed after the initial COVID19 lockdown. A player stifled in a wide role last season, now also seemingly stifled in a free role somehow. Arguably Palace's greatest ever player, talisman, proven match winner and current top scorer, yet the target of the manager's public criticism more than once.
To say the manager has plenty of attacking options is not wrong. He was able to leave Max Meyer out of the 18 all together on Saturday. Yet, in the face of all of that, a drab performance was produced and no proactive changes were made. More focus on stopping Brighton than letting the team's attacking players express themselves. And it is that, rather than results, which will lose Hodgson the fanbase.
The first two games of the season saw Palace express themselves. Early intent, a mobile midfield and Zaha moving into spaces to create havoc. It seems as though rather than those six points freeing up the squad, those points have reigned it in. Much like after the Bournemouth game saw the club reach 40 points only to then go and play limited football and get one point from eight to close out the season.
FT: #PremierLeague #EPL#CPFC 1 (0.80 xG)#BHAFC 1 (1.73 xG)

Brighton grab a deserved late equaliser. Zaha's penalty was Palace's only shot of the entire match!
#CRYBHA shot map ➡️ https://t.co/8jRBSg7jEE pic.twitter.com/iT3vIbbeR3

— Infogol (@InfogolApp) October 18, 2020
MORE: Jack Butland transfer to Crystal Palace is shrewder business than it seems
Rightly or wrongly, the fans need more. There is a deliberate emphasis on need. Hodgson is a manager who will ensure survival, it is about what else he can add, especially in these pandemic times. Is he the man to link Zaha effectively with Eze and Batshuayi? Is he the man to oversee the evolution of the squad? Is he the focal point the fans need in these times with so much uncertainty in the world, no fans allowed in grounds, pay-per-view being a talking point and the club itself mishandling season ticket issues?
This is not an entitlement. It is not being reckless in what we wish for like Stoke and Charlton. Nor is it expecting Klopp's Gegenpressing or Guardiola's Tiki-taka. It's merely observing that Hodgson has more in his squad than to be limited to playing a game of containment. In a season where defences seem more open than ever, it is completely illogical to handcuff Zaha and keep Eze locked on the bench. He is making Palace walk the wrong way on a travellator.
The fans need more. At a time where everything seems so distant, be it normality in everyday life or a seemingly growing gulf between the fans and the club. Hodgson has no excuses, he has the players in his squad to achieve his survival goal with a bit of fun along the way. He has the squad to rotate if things are not working.
He has the bench to make impactful substitutions. He has to take this chance, else the gulf between the fans and the club will grow on the pitch, something none of us can afford while we cannot go to games.
Listen to the latest FYP Podcast below...
---