Sunday's Arsenal fixture is an entirely different test compared to last weekend's opponents. With Arsenal's myriad attacking options, Alan Pardew will have his work cut out in the club's return to Selhurst Park. Jack Pierce gives us some insight to a side that many pundits consider title challengers.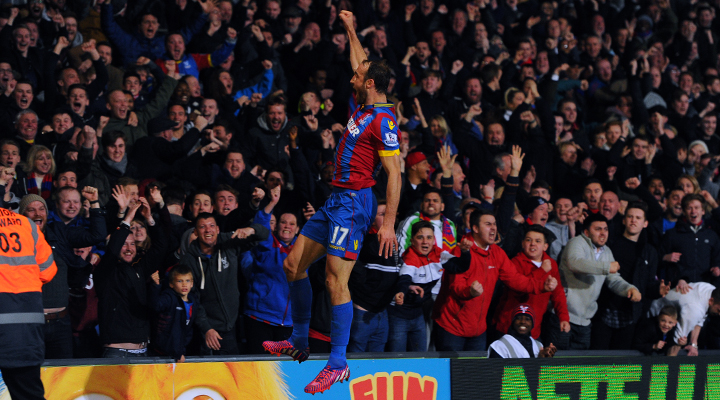 There are topics of discussion that pop up at the same point every year to the point I've stopped buying calendars.
August: Should there be a transfer window open after the season has started?
January: When are The FA going to introduce a winter break? March: Arsenal are in crisis.
May: Why is the FA Cup Final kicking off at 5.30pm? Well, all of a sudden there's talk of Arsenal being in crisis… and it's only bloody August. It's put me out of sync and we're only one game into the season.
A home defeat against West Ham wasn't an ideal start, particularly having been named the most likely side to challenge Chelsea for the title this season in a lot of the talk before a ball had been kicked.
While the majority of fans, Arsenal or otherwise, believed that the signing of Petr Cech from Chelsea was going to add a great deal of experience to Arsenal's back line; some even deeming his arrival the catalyst for a serious push for this season's title, his performance last Sunday was very un-Cech. His David James impression for The Hammers' first goal was peculiar and some felt as if he could've done better for the second goal too. Not the ideal start for a man so well respected but he won't have become a bad goalkeeper overnight. Whatever the reasons for his disappointing performance against West Ham, as he proved against his former employers in The Community Shield, Cech will offer match turning saves and will prove a very valuable signing.
Rumours of a pursuit for Karim Benzema refuse to go away and as with the signing of Mesut Ozil, Arsenal have shown in the past that they aren't against leaving it late in a transfer window to do their business. While it would take a serious amount of money to tempt Real Madrid to part with Benzema, it's not beyond the realms of possibility that Arsene Wenger will look for a world class striker. While Messrs Giroud, Walcott and Welbeck will score goals in the top flight, none have offered the consistency and ruthlessness demonstrated by the likes of Diego Costa and Sergio Aguero in recent seasons.
For any club other than the 'top four', winning The FA Cup in consecutive seasons while maintaining their place in the Champions League would constitute an enormous success and one that would see the man in charge of such an achievement lauded. Unfortunately for Monsieur Wenger,Arsenal fans have got to the point of wanting their side to mount a 'proper' challenge for the Premier League title and prove that they are real contenders instead of showing glimpses of brilliance throughout a campaign only to undermine the good with dodgy results. Being 3-0 down at Stoke by half time last December springs to mind.
Arsenal fans want the title this season and even a third FA Cup in a row might not be enough to satisfy the most ardent Gunner.
Performances like the one last Sunday won't have helped the mood of those who don't think the veteran French manager can match the man who led Chelsea to the title last term, Jose Mourinho, so a positive result at Selhurst Park this weekend is vital for Wenger if he wants to keep the whinging in North London to a minimum at this early point of the season.
One man who might lift Arsenal spirits is Alexis Sanchez who is likely to feature this Sunday. The Chilean, fresh from a successful summer with his country at the Copa America, will hope to replicate his form of last season and cement his status as one of the league's best players. There's no doubting the man's talent but if he could spearhead Arsenal to a title charge then he would be considered amongst the likes of Bergkamp, Pires and Henry as an Arsenal legend of recent times.
Unlike recent seasons, Arsenal needn't worry about the prospect of not reaching the Champions League group stage having avoided the need to win a play off to reach the main draw of the competition by finishing third in the league last season. Logically, onlookers have thought not having that pressure on their mind might help their early league form. If they were to drop more points against Palace, their first two games of the season would represent a major disappointment. If they are to win the title, that so many think they can, anything less than six points out of West Ham at home and Palace, albeit away from The Emirates, will represent a failing. Considering the most they can now take from those two games is three, a win on Sunday could be very important, both in terms of their eventual points tally and psychologically.
Yet again Jack Wilshere's glass ankle has seen him ruled out for a substantial amount of time and given worst estimates, he might not be back before Christmas. Rather unfortunate with injuries, as he proved against Slovenia while wearing an England shirt in June, the midfielder is clearly very talented and it seemed all was set for him to become a lynchpin of this season's Arsenal side. In his absence, there now is a lot of buzz around Alex Oxlade-Chamberlain; not a stranger to injuries himself.
Played either wide or centrally, 'The Ox' is clearly a superb prospect but having been at Arsenal since the summer of 2011, the time has come for him to show what he can do consistently at the highest level. Competition for places in Arsenal attacking positions is rife but Wenger clearly rates the ex-Saint so if he can maintain his fitness and add goals to his game, Oxlade-Chamberlain will become a vital cog in this Arsenal team.
Whatever the result this Sunday, it's too early in the campaign to assess a Arsenal's title credentials too rigorously. However, having seen the state of that ArsenalFanTV lot after the West Ham defeat (https://www.youtube.com/watch?v=60FpAWZeJMU), who knows what sort of carnage might ensue on Park Road should Palace keep all three points in SE25?
Follow Jack on Twitter.