Palace face a Spurs side struggling to find it's stride on Sunday. Jack Pierce takes a closer look at our North London opponents.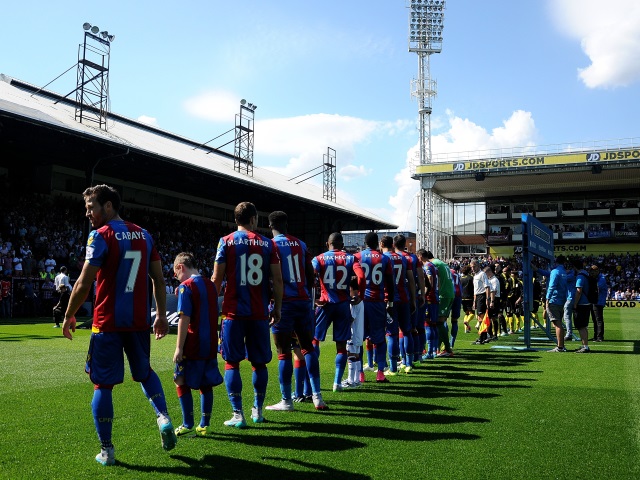 What exactly constitutes a good season for Tottenham?

Last season, Manuel Pochettino's first campaign in charge, he led his side to the League Cup final, only to beaten by a Chelsea side who proved themselves the best side in the country, and to a fifth placed finish in the Premier League. On paper a decent season but there remains questions about whether Pochettino is the right man to lead Spurs. Such was the protracted nature of Pochettino's move from Southampton to Spurs, expectations were high but a trip to Wembley and finishing just one place off the top four isn't that bad going, is it?

If he is to improve upon that return this season, ultimately Spurs need to qualify for next season' Champions League or win a domestic cup. If either is to be accomplished then Pochettino will have squeezed the most out of a squad that many onlookers believe is light in several areas.

Transfer window having closed, Spurs' two biggest signings were Toby Alderweireld and Son Heung-min. Alderweireld has arrived from Atletico Madrid having shown his Premier League pedigree while on loan at Southampton last season and Heung-min arrived from Bayer Leverkusen for more than £20 million. Both are good players and may well improve Spurs but neither will strike the fear of god into oppositions and despite all the conjecture and rumour, there doesn't appear to be any direct cover for Harry Kane should he be unavailable for a substantial period of time.

While question marks might remain over summer incomings, Spurs deserve a bit of praise for managing to offload some of the dross they did in the off season. Whether it was shipping Paulinho off to China, convincing Villarreal that Roberto Soldado has remembered how to score goals or removing the walking disaster zone that is Younnes Kaboul off the wage bill, somebody at Spurs deserves some recognition. While Paulinho and Soldado do represent what was an incredible waste of the Gareth Bale money, the Tottenham squad is probably better off without players who clearly weren't going to settle; Soldado being a perfect example. The pressures put on him in London removed, he has already impressed for the Yellow Submarine in La Liga and will once again prove he's a very good player.

Pochettino's continued trust in youth is there for all to see. Just as he did while in charge of Southampton, the Argentine has sought to blood youth products into the first team set up and having taken his time deciding whether Harry Kane was ready to step up to regular first team football this time last year, the striker proved Pochettino's inclination was right. After what was an amazing second half to the season, Kane is now a fully fledged Spurs poster boy. Kane along with Ryan Mason, Nabil Bentaleb and Eric Dier are providing a central spine to the Spurs team that has cost very little to put together; Dier the only one to cost the club anything in transfer fees. There aren't many Premier League sides who can say the same, let alone one with the aspirations that Spurs have.

Their start to this season hasn't been the greatest and they only got their first win on the board last weekend against Sunderland. A late Mason winner did the job but there were still signs that Spurs are a work in progress this season. They offered Sunderland a lot of chances and on another day, it might well have been The Mackems who picked up a late winner. That said, it was Spurs who left with the three points and they will now have Palace in their minds with the hope of picking up their first home league win of the season. Draws with Stoke and Everton haven't exactly got the juices flowing so Spurs' supporters will be hoping for better than they've seen thus far.

An important game for Spurs but one that Palace will be wanting to demonstrate their capability of matching the supposed better sides in the division once again. Having come away from White Hart Lane wondering how Palace hadn't won last December, a performance of similar standards this Sunday should be enough to worry Spurs and might even earn the famous red and blue all three points this time around.
Follow Jack on Twitter @JackPierce88