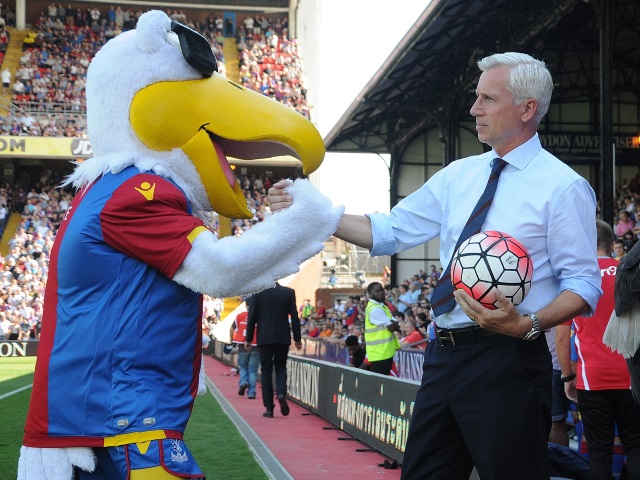 Who on earth would get promoted to the top flight only to buy a multitude of players that might gel together or then again might not?
Well, yes, Palace did but now the in vogue answer is Watford. 15 players from varying leagues across Europe were added to the Watford ranks in the hope that a greater talent pool would increase their chances of staying up. Whether the newbies could and will settle in England is being judged and will continue to be judged until the end of the season. Promotion secured last season, Watford didn't only start the season with a host of new players but also a new manager, Quique Sanchez Flores. The former Atletico Madrid boss was appointed after the club failed to agree new terms with Slavisa Jokanovic, Watford's fourth manager of last season.
With all this chopping and changing, you normally wouldn't be wrong thinking this would be a club in crisis. Far from it seems. Not only has top flight football been secured but The Hornets don't seem out of their depth in their new surroundings. Two wins on the bounce against Swansea and a hapless Newcastle will see Flores' side come into this Sunday's meeting full of confidence.
Despite the number of new players arriving at the club, it is one that remained a Hornet that it can be argued remains their most pivotal player; Troy Deeney. Although he hasn't scored this season, some of his side's best football is coming through him. His partnership with Odion Ighalo has picked up from where it left off last season with Ighalo having scored four goals, three of which have come in those wins against Swansea and Newcastle securing those important six points.
While the revolving door into the manager's office swung for most of the first half of last season, the leadership Deeney offered his side on the pitch, and one would imagine off it, was there for all to see. He clearly relishes the responsibility he's been awarded at Watford and even if the likes of Newcastle or even Palace had agreed terms with Watford for Deeney, whose to say Deeney would've turned his back on a club who have helped him in difficult times gone by?
Ighalo, a player farmed between The Pozzo's three clubs (Udinese and Granada the other two) has found a home in Hertfordshire and as of this weekend, the Nigerian striker is the leading goalscorer across the English top four leagues in 2015. He tore The Championship apart last season and his cool finishes so far this term suggest he hasn't been overawed by the top flight either. Given a chance, Ighalo is most likely to put it away so Palace will need to keep a close eye on the in-form frontman this Sunday if they want to take anything away from the game.
Flores has recently spoken about how he and his coaching team aren't considering the achievement of staying up as their sole aim for this season; no surprise given he has coached the likes of Valencia, Benfica and Atletico Madrid in the past. However, while he might be saying that his side are looking higher up the league, Flores' brief would've been to keep his side up and give Watford the chance to have consecutive seasons in the Premier League; something they've not achieved on their previous two visits to the newly formed top flight 23 years ago. Ask any Watford fan and they'd bite your hand off for 17th place after 38 games right now.
As most of you reading this will know, the last time we played Watford was a particularly special day.
While extra time can't occur, Kevin Phillips is no longer an option from the bench and the game isn't taking place at Wembley, we'd all take the same scoreline, wouldn't we?