Tony Pulis returns to Selhurst Park for a second time as West Brom manager - Jack Pierce gives us his preview.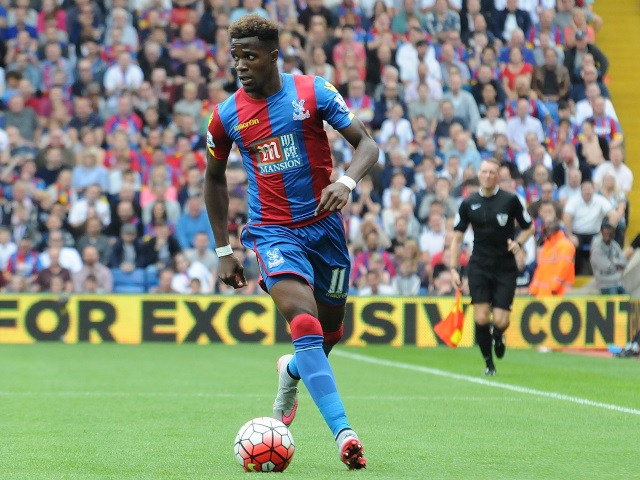 When Romelu Lukaku poked home Everton's third goal and one that proved to be the winner at The Hawthorns on Monday, I laughed. I laughed out loud.
Tony Pulis, a man so heralded for the way in which he sets his teams up, must've been spitting feathers on the touchline. No doubt his famed baseball cap was flung to the floor in a fit of rage and his gum chewed at an even more rapid rate than normal.
In all fairness, the carelessness which consumed West Brom once they'd gone 2-0 up was very un-them and very un-Pulis and having not conceded in three league games previous, they aren't leaking goals and will provide a difficult opponent in Saturday's early kick off.
Typically, the baseball capped one sought to improve his squad by the way he trusts the most - spending a lot of money with the purchase of James Cheater typifying the approach. £8m for James Chester is a lot of money and while it isn't for me to (again) comment on the ever increasing cost of mid-level players, if Palace had spent that much on someone of Chester's pedigree, I'd have been slightly concerned.
Even more bizarrely, Chester, most often seen as a centre half while at Hull, has been deployed mostly at right back while in black and white. Pulis has an abundance of centre halves on the books at The Hawthorns and while he has let Joleon Lescott go to neighbouring Aston Villa, Chester playing as a full back does highlight the question of why don't WBA and Pulis just buy a full back?
In other news, Saido Berahino is back!
Having stated he wouldn't play for the club again having had a projected move to Spurs denied... he's playing for the club again.
The wholly predictable event of him coming back into the side, scoring goals and looking happy has happened and nobody is surprised. You can understand the striker wanting to move on for the sake of greater opportunity, playing for a bigger club and I dare say a significant increase in weekly income but the way he went about his business was frankly embarrassing. He was sitting in Spurs' car park away from doing an Odemwingie - the highest accolade in transfer twattish-ness.
During Monday night's defeat to Everton, I came across a fantastic statistic. For more than 60 Premier League matches, covering his time at Stoke, Palace and Albion, Pulis' side has started those matches in the bottom half of the Premier League; not once in that season and a half equivalent has a Pulis side troubled the top ten. It really is quite impressive that his sides have effectively embedded themselves in the positions of 11th to 17th but WBA fans, despite Pulis' record of not being relegated, must be concerned about a season in and around the bottom three for the whole of the campaign. The odd week flirting with the top half surely wouldn't go amiss.
Six goals in seven league games highlights an area which probably explains their current league positions. While Pulis has a particular knack for setting his sides up effectively and limiting oppositions having many attempts on goal, as demonstrated at Selhurst last April in their 2-0 win, if his own side could provide more of a goal threat then the pressure put upon his defence wouldn't be as high as it appears to be. The signings of Salomon Rondon and Rickie Lambert in addition to Saido Berahino, who contributed a healthy 14 league goals last season, might help add some much needed goals to the cause.
Rondon has impressed in spells across Europe, at Malaga and Zenit St Petersburg in particular, and has been viewed at a bit of a coup for WBA. In line with new legislation introduced by Vladimir Putin, Russian clubs have had to reduce the number of foreigners in their squads and as a result Rondon became available. Albion paid over £12 million for the Venezuelan and will be hoping for him to improve upon the solitary goal he has scored for them so far but he does offer Pulis the outlet that his desired formation depends so much upon. Rondon's physicality and smartness when in possession of the ball will offer a platform for Albion's midfielders to join him in attack – their best route of scoring goals.
Lambert, meanwhile, will be looking to rediscover the form he demonstrated in a Southampton shirt rather than that he displayed in a Liverpool shirt. His boyhood dream move to Anfield didn't quite work out for Lambert and with a European Championship next summer, any hope he has of returning to the England squad will depend wholly on whether he can score goals for West Brom. However, prior to the Palace game, he's only had a handful of starts and if Rondon remains fit and Pulis maintains his one man up top then Lambert may well struggle to earn many more starts than he did while in Liverpool red last season.
With Pulis at the helm, it is likely that Albion will stay up but it is also likely they won't improve upon last season's finish of 13th. Nothing that we've seen so far this season suggests they're any better than they were last term.
Only 14 months on from feeling as if Pulis leaving Palace might be the start of the end of the world, ask yourself now, would you be happy with another season of firefighting?
Didn't think so.
Follow Jack on twitter @JackPierce88.