Let's be honest, Claudio Ranieri was not the manager most thought would replace Nigel Pearson as Leicester boss during the summer.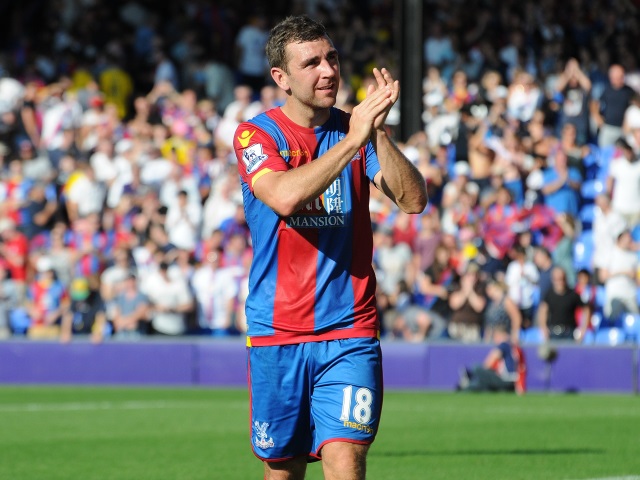 A left field choice that nobody had predicted wasn't greeted with the greatest enthusiasm by Leicester fans or onlookers from outside of the club. For whatever reason, Leicester were written off.
Ten games in and that judgement looks a little hasty. While their flying start has slowed down slightly, Leicester's ability to fight back from losing positions has become a regular over a Premier League weekend.
Most recently, they salvaged a point from St Mary's after Southampton had gone two goals up. Admittedly, Southampton's defence didn't help itself but with the threat of Jamie Vardy, Nathan Dyer and one of the stars of the season so far, Riyad Mahrez, Leicester pose a real attacking threat to any opposition. Gone are the days of launching it up towards Matt Elliott or Ian Marshall and hoping for the best.
Ah, the good old days of Muzzy Izzet, Steve Guppy and the wonderfully named Pegguy Arphexad!
Jamie Vardy is one of those guys we've all seen saunter his way round a Wetherspoons on a Saturday as if he's the mayor of the place. Terrible haircut, not particularly handsome but nonetheless, carries himself with unrivalled confidence. His rise from non league football to the Premier League deserves recognition and appreciation. Not many players make that journey any more so when one does, it should be heralded. Roy Hodgson did exactly that in the summer awarding the ex-Fleetwood Town man his first England cap against Ireland in June.
With recognition for his form of last season also came with a far higher profile than he's ever had before. During an incident in a casino, the Leicester striker was caught using a racially offensive term. Rightly punished for his stupid and offensive misdemeanour, Vardy and Leicester faced a public backlash. After all, only a few weeks had passed since three Leicester youth team players, including the then manager's own son, were caught up in another racially offensive incident that embarrassed the club.
Well, less than four months on from that furore, Vardy is top goalscorer in the Premier League and is batting off the plaudits. Fickle football, eh?
Nine goals in nine games is good going and Vardy looks a threat whenever he's near the opposition's penalty area. His pace gets him beyond defenders with relative ease and his composure in front of goal that he's displayed so far this season has been very impressive. If he continues this form then a place on the plane to France 2016 is likely to be his.
Riyad Mahrez started the season on fire but has recently been starting games on the bench. Having been effective as a substitute against The Saints last time out, he may well be recalled to the starting line up and if he is, Papa Souare will be in for an entertaining 90 minutes. Solely left footed, the Algerian seems to find his way on to his preferred foot despite the best efforts of any defender he comes up against. Big Papa likes a battle and he'll need to be up for a fight if Mahrez does get the nod on Saturday. Marc Albrighton and Nathan Dyer are also very decent options for Ranieri and a lot of Leicester's best play this season has come down their flanks. If Palace keeps those avenues quiet, we'll be well on the way to picking up a point or three.
Leicester spent over a decade out of the top flight before last season and having survived the perilous first season are now looking to progress to the next level. As the likes of Swansea, Southampton and Palace have discovered, a club can aim for the higher echelons of the top flight within just a few seasons of being in the Premier League. That said, the first aim for Leicester, as well those three other clubs, will be to maintain their Premier League status. A decent start to the season will mean nothing if they were to go on a downward spiral and not win a game for a month or so, entering into the scrap to stay up.
February's win at The King Power was one of my favourites of last season. There's nothing like beating a team away from home when you don't particularly deserve the win and there's no denying that Leicester did dominate most of the match but that beautifully bearded Welshman popped up with a winner and that was that.
Another 1-0 win would do the job but with Leicester proving time and time again this season they don't give up on a game, we might need more than just the one goal this time around.
One thing I can guarantee is James McArthur will probably be far safer than he was during last season's corresponding fixture…
Follow Jack on Twitter and comment with your starting lineup for Saturday below!
---