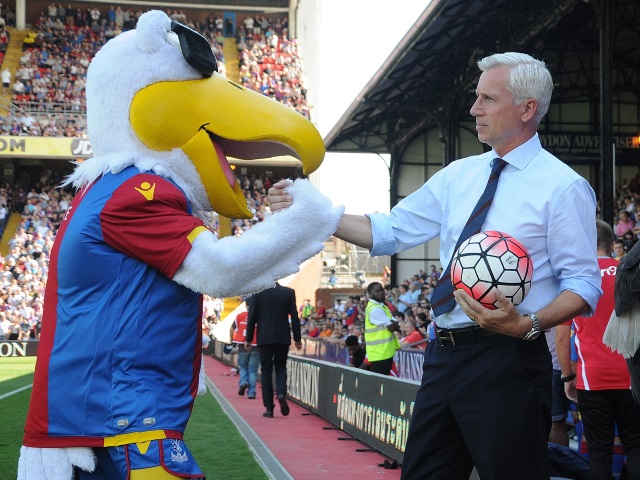 Ha.

Ha ha.

Ha ha ha.

Ha ha ha ha.

Chelsea.

The worst title defence during the Premier League era has been a joy to watch. I don't know a single non-Chelsea supporter who hasn't enjoyed their magnificent fall from grace this season.

The defeats, the in fighting, Mourinho's rants; it's all been great.

They dragged themselves to the title last season having done all the hard before Christmas. Upon actually winning the title during our visit to Stamford Bridge last season, they ended the game with such a defensive set up (a Matic, Mikel and Zouma midfield), Mourinho's aim to ensure the Premier League trophy came to West London regardless of how they played was clear for all to see. He's since gone on record to state that after losing heavily at Spurs this time last year, he wasn't bothered about performances, results were all he cared for. They were the best side in the league last season but it wasn't nice to watch.

A lack of reinvestment into the squad was a concern for Mourinho during the summer and it's turned out that he was right be worried.

Whatever the reasons, the likes of Branislav Ivanovic, Cesc Fabregas, Eden Hazard and the ever so delightful Diego Costa have been absolutely nowhere near their levels of performance from last season. For players so lavished, their, among others, performance and attitude have been appalling.

I'm no Mourinho sympathiser but what exactly is a manager supposed to do when players that he relied upon so heavily last season are playing at 50/60% of what they offered last season, this season?

Other than Willian, who has been superb this season, can anyone name a Chelsea player who looks the same player or has improved from last season?

Mourinho has now departed and been replaced by Guus Hiddink, a man very much trusted by Roman Abramovich. Having salvaged the club's 2008/09 season after the dreadful Scolari experiment, Hiddink's job this time around is simply to steady the ship and perhaps instigate a decent run in the Champions League once that resumes in February.

Any chance of getting into the top four is surely now gone so if they are to be in next year's competition, they will most likely need to win this season's tournament. Pity they've been drawn against Paris St Germain, the club that put pay to their ambitions in last year's Last 16. Get past Zlatan and the rest and who knows where they could end up but PSG are about 462 points ahead in Ligue 1 so will have everything centred on the two legged affair against Chelsea. It's going to be a tough 180 minutes for Hiddink's lot.

After such an awful start to the season it's difficult to see why Abramovich would sanction any big money moves during January so it's likely Hiddink will have exactly the same group of players at his disposal that Mourinho did. If the players do suddenly pick up form and embark upon a lung busting run for the top four, Mourinho's accusations that he was 'betrayed' will look to have some meat on them but having managed just draws against Watford and a lacklustre Manchester United in his first two games, it doesn't look like Hiddink has inspired a miraculous upturn in fortunes.

On Sunday they come up against an injury/suspension ravaged Palace side lacking some influential players. A result for the red and blue would be superb given the slim pickings at Super Al's disposal, particularly up front, but will Palace ever have a better chance of completing a Premier League double over Chelsea?

What a wonderful start to 2016 it would be if we did manage to get three points over the line.