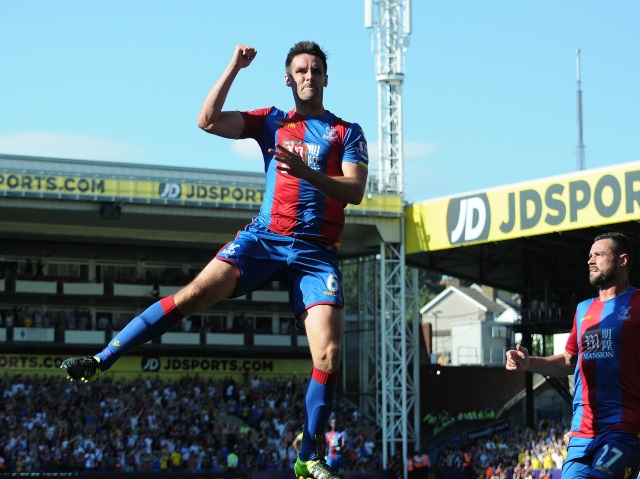 At the start of the season, in my preview piece before Aston Villa came to SE25 in August, I questioned whether Aston Villa had the stomach for what was likely to be a season long scrap to remain in the Premier League.

With 18 games to go, the answer is already known and it's a big, fat no!

What a disgrace that club has become. I pity Villa fans and they're not a set of fans I actually have much time for but this season must be absolutely heartbreaking to watch.

The trouble seen on the pitch stems from the lame duck approach now adopted by Randy Lerner. He's had enough of the club, wants out and insists he will no longer be ploughing his money into the club. Unfortunately for him and all associated with the club, nobody wants to buy Villa for the price that Lerner is asking.

With relegation now all but a formality, Villa will be less of an attractive proposition for potential investors than they currently are. It's a bleak time for Villa at the moment and the future doesn't look much brighter either.

While the off pitch ineptitude can be used as an excuse for the lack of performances on the pitch, there's a limit to how far that excuse would stretch. This season, Villa have been rotten. They've not won since the opening day against Bournemouth and it's not even been a case of them being hard done by. They've been second best in almost every game they've played this season and certainly warrant their current points total and league position.

It's a far cry from the Martin O'Neill side of six or seven years ago. Perennial Champions League chasers, at one point O'Neill's side were considered potential title challengers. Such glories never materialised and since O'Neill left the club, things have been unravelling. The make up of that decent side gradually fell apart and that quality of playing staff at Villa Park has never been restored.

In their bid to retain their top flight status this season, hopes have been placed on the shoulders of Rudy Gestede and Jordan Ayew. Both new to the Premier League, neither have taken it by storm and neither have got close to the levels of performance that were required in order for them to replicate the sort of influence Christian Benteke had during his time at Villa Park. Losing the Belgian front man was always going to be an issue but Villa's acquired replacements are nowhere near the sort of calibre required.

The plan now needs to focus on how Villa can soften the drop into The Championship and hit the ground running next season. In truth, this current Villa side would struggle to make the top six in this season's Championship so it won't just be a case of a miraculous recovery and an immediate return to the Premier League unless things change. Players on big wages will have to be got off the wage bill but which of Villa's current squad will be the subject of admiring glances from other clubs?

I can't think of one player of theirs that would improve the squad at Palace.

Having a quick scroll through Twitter suggests that Palace fans are convinced Villa's winless run will end tomorrow night highlighting how 'very Palace' it would be to be the side Villa finally beat.

The only thing those fans should remember is that winning games of football isn't 'very Aston Villa' at the moment either.