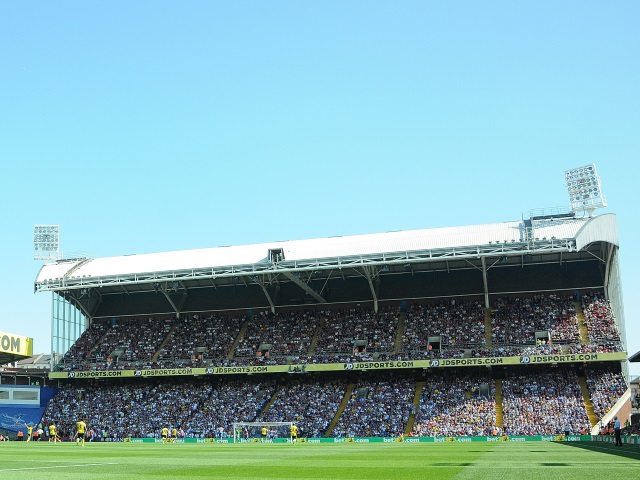 At the end of August's transfer window, Jeff Mostyn, chairman of Bournemouth, informed the media that he didn't intend on the club doing much business in January.
Fast forward four months and the club had spent nigh on £20 million on Benik Afobe and Lewis Grabban and bought in a once highly rated Argentinean winger, Juan Iturbe, to the club on loan from Roma in the first week of the January window.
The rationale behind the rethink about their transfer dealings was probably two fold.
1) The horrendous injuries that Eddie Howe's side suffered in the first half of the season.
2) The fact the club have a fighter's chance of staying in the division at the end of the season and benefitting from the new television deal that starts next season which would earn Bournemouth in the region of £79 billion and a Caribbean island of their choice.
Part of that January spending already looks handsome. Afobe's scored twice in his opening three games and has added a focal point to a Bournemouth side who have looked a little toothless despite playing attractive football. Callum Wilson was of vital importance to them and Afobe should offer the sort of movement and threat that was lost when Wilson suffered what was probably a season ending injury at Stoke in September.
£12 million, the fee paid to Wolves for Afobe's services, might have looked a lot two or three seasons ago but given clubs' desperation to be in next season' stop flight, it's become the sort of figure that clubs will have to pay for a striker capable of scoring a goal at the top level.
Juan Iturbe seemed set for a move to Watford before they were usurped by The Cherries. Only 18 months ago, the winger was one of the most promising players in Serie A. Plying his trade at unfashionable Verona saw him linked with a range of Italy's top clubs but it was Roma who won the race and bought the Argentine to the Italian capital.
There were high hopes for Iturbe but it didn't quite happen for him. In 18 months, his impact had been minimal and with no disrespect intended to Bournemouth; the fact he's ended up on the South Coast on loan is a huge surprise to anyone who saw him playing in Verona yellow two years ago. If he gets anywhere near where he was in Verona yellow, Iturbe will prove a very astute addition to Bournemouth's squad.
If Bournemouth do stay up, Eddie Howe's reputation as the next big thing will expand further. He's the current golden boy of English football and whether his side had finished this season without a point and a minus 150 goal difference, his job would have been under no threat whatsoever. The job he's done in such a short amount of time has seen him rightly lauded but having seen him linked with the Chelsea job and his name mentioned in line with the England job that might become available this summer, are we overhyping young English managers just as we do with young players?
Howe is clearly a talent but he's got a lot to learn still. A humble man like Howe would be the first to admit that. He and his bosses at Bournemouth see what they're doing at the moment as the final part of the first piece of the project. Howe and his club have the potential to continue to grow and learn together. What's the rush for him to move on when he's got one of the secure jobs in the English game? He's only 38 for crying out loud!
While Bournemouth's story is a great one and it has been an incredible rise for a club that almost ceased to exist less than a decade ago, their story isn't entirely fairy tale. Last season's promotion was bankrolled by a Russian billionaire and this season has seen increased wealth invested into the club. Maxim Demin, aforementioned Russian owner, sold 25% of his stake to Peak 6 Investments, a US based private equity firm. Like we have, Bournemouth have opened themselves up to foreign investment in a bid to receive the sort of cash injection it's thought aids a club find their feet in a new division. The fact that Bournemouth haven't been shy in flashing the cheque book during the transfer window is testament to the fact they're not short of a few bob.
Perhaps The Cherries aren't as plucky as they and the press like to tell us plucky Bournemouth are.
Good luck to Bournemouth for the rest of this season; after Tuesday night that is. While the likes of Aston Villa and Sunderland bounce around the bottom six season after season, it's refreshing to see new clubs have their time in the sun.
Even if they end up going down next season, their staying up in May would be a momentous event and a day that their fans would never forget.