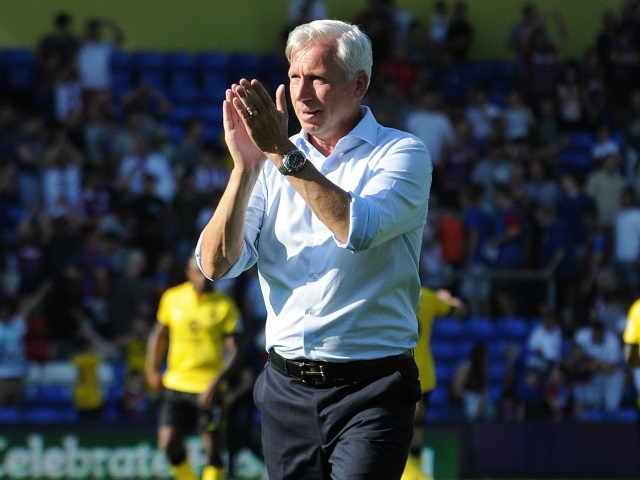 Jurgen Klopp's got the best job in football at the moment.
Since taking over at Liverpool, nobody has expected him to do anything until next season. He's got it good.
He took over in October so by the time next season starts, Klopp will have had more than 25 Premier League games and good experience of the league before people will start to properly judge his tenure.
Why?
Because he's a charismatic, foreign manager who worked wonders at his previous club, speaks good English, is good for the TV companies and the Premier League needs him more than he needs the Premier League. If he applied for any vacant European club management job, he'd almost certainly get at least an interview.
I'm including Barcelona, Bayern and Palace in that.
In a season in which the most high profile players in European football aren't plying their trade in England, ensuring the best coaches/managers remain a feature of the Premier League is vital for the Premier League's marketing department to have something to sell around the world.
Just wait for the hullabaloo that surrounds the arrival of Pep Guardiola next season. His arrival will be bigger than the arrival of any player.
While the likes of Henry Winter and Martin Samuel are delighted to have a charming and open character to write about, they won't go for him despite the fact that Liverpool's form has barely picked up since Klopp took over from Brendan Rodgers.
There have been highlights since the German's arrival. Superb league wins at Stamford Bridge and The Etihad as well as the mauling of Southampton in the Capital One Milk Coca Cola Carling Cup Quarter Final have all offered a glimpse of what could be around the corner if and when Klopp gets his 'philosophy' across fully. Wednesday's thumping of City was impressive although Manuel Pellegrini's side were atrocious in a game which effectively ended their title tilt.
However there have been dips with losses at Newcastle and Watford emphasising the fact that there is a lot of work to be done before Liverpool could be deemed serious title contenders.
This summer will provide Klopp with the opportunity to bring in players that he wants rather than handle a squad of players he didn't put together. Christian Benteke, last summer's marquee signing, will most likely be on his way out of the club as Klopp has made is quite clear he's not keen on using the Belgian.
While the former Dortmund boss is under little or no pressure for the rest of this season, they'll be big things expected next season. The arrival of Guardiola at The Etihad and the possible appointment of Jose Mourinho at Old Trafford could mean three of Europe's most high profile figures working within a very short distance of one another. The North West will become the focus of the press for the most part and Klopp will be expected to bring about huge improvements having had a full pre season to implement his ideas.
One element of English football he's yet to experience is a visit to Selhurst and the lucky guy has got that treat to look forward to this Sunday!
Two of our club's most momentous results in our recent history have come about in this fixture so SE25 should be absolutely rocking on Sunday, especially if we can get into the game early on.
Having won the previous three league encounters against Liverpool, their fans will be wary of visiting Selhurst even when considering our current league form.
It's probably the only ground in the country they wouldn't be comfortable even if their side gets 3-0 up...