Palace play relegation rivals Norwich City at Selhurst Park on Saturday, and Jack Pierce reminisces about another memorable encounter with both clubs in a similar position.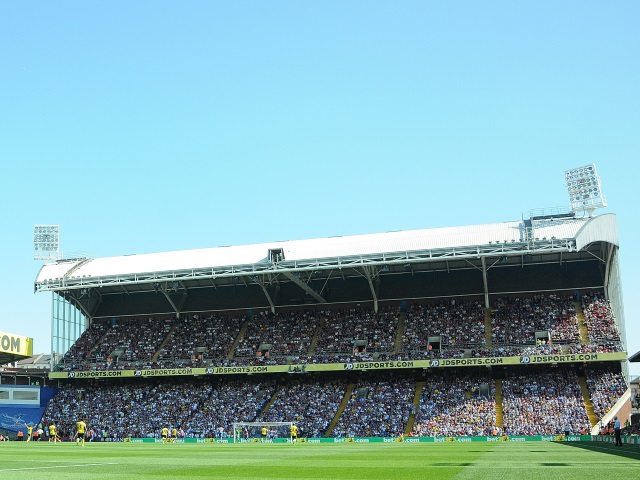 There will be few Norwich City fans that didn't expect to be here with seven games to go.
You could even say, this is better.
Heads above water with two fixtures against sides directly above and below them to come offers Alex Neil's side the platform to secure their Premier League status for next season. It's now up to them to decide whether they make the most of it.
Having come up through last season's play offs, Norwich were among most people's tips for the drop but despite a lull between Christmas and March, Neil's men remain in the fight to stay up. His tenacious side have won plaudits throughout the season even if it's fair to say they've, at times, lacked quality and last Saturday's dramatic win against Newcastle was a perfect example of how this Norwich side can pull together and earn what could well prove a season defining three points.
Martin Olsson's late winner was the sort of goal that will live long in the memory; earning three points when it looked like one would be the bittersweet reward for a hard fought afternoon.
Saturday's fixture is a proper six pointer but you don't have to go too far back in time to find a game of similar significance.
We're a week shy of the 11th anniversary of the 3-3 draw between these two sides; a game that lives long in the memory for those who were there that day.
Selhurst was packed and a win would've done either side a world of good in their efforts to avoid an immediate return to the second tier, a task both sides would ultimately fail on the last day of that season.
Joonas Kolkka put Palace ahead early on but somehow we ended up 3-1 behind courtesy of a Dean Ashton double and a Leon McKenzie goal. To make matters worse, we were denied an almost certain penalty when Youssef Safri, and I'll never forget his bastard name, punched the ball off his own goal line.
Looking back through the hazed mirror of time and it's moments like that, that if gone our way, would've seen Palace safe at the end of that season. 1-1, Norwich down to ten men and surely Palace, with a rampant AJ, would've gone on to win such a pivotal game.
Palace came back to earn a point after a Michael Hughes header and a Johnson penalty, earned after he nearly broke his neck having been bundled over.
While a six goal thriller would get the heart racing, a sedate 2-0 Palace win would do the job perfectly this time around.
Norwich's January transfer business appears to have had an impact even if it was slow to appear. The tenacity of Steven Naismith in the final third has added some much needed vigour to the Norwich team.; he's non stop and technically very capable. The Canaries might've paid a little over the odds for him with a fee of over £8 million being paid to Everton but if he contributes to Norwich maintaining their top flight status, it'll prove good value.
Timm Klose, a central defender, arrived for a similar fee from Wolfsburg. He now seems to have acclimatised to his new surroundings and while his goal last weekend saw attention given to the threat he poses to oppositions, Klose has also added some much needed organisation to a defence that were beginning to look out of their depth.
I can't say I anticipated this being a fixture of this importance at the turn of the year but here we are.
A Palace win and surely that'll be enough to secure another season of Richard Scudamore's wet dream and other than our trip to the North East at the end of the month, this is our last opportunity to take points off a team below us and expand the gap between us and that bloody dotted line.
Norwich will be up for it after winning their last two league games but hopefully our red and blue can use the point earned at Upton Park last weekend as the platform to earn our first league win since September 15th 1949*.
*Slight exaggeration but we have to start laughing otherwise we'd cry.