Crystal Palace play a Stoke side whose form has been somewhat indifferent in recent weeks. Here's Jack Pierce's preview.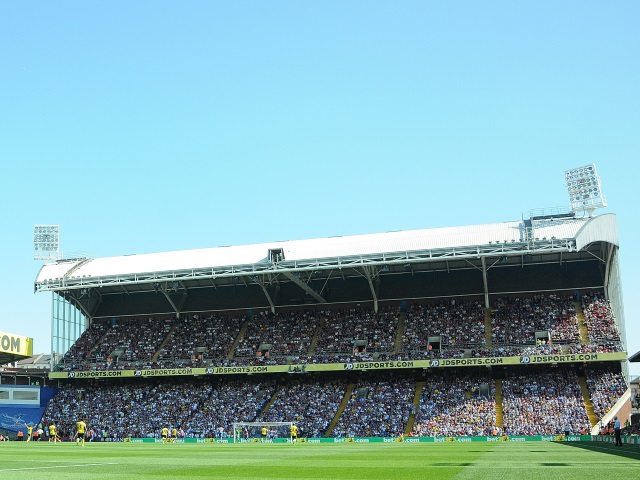 I think it's fair to say that Stoke supporters are probably willing this season to end.
The phrase 'on the beach' is overused but the three recent defeats against Liverpool, Spurs and Coty suggested that the Stoke squad have packed their bucket and spade and headed on their holidays.
Like us, their last fixture was against a team fighting tooth and nail for their Premier League security. While we couldn't avoid defeat against Newcastle, Stoke managed a draw against a Sunderland side who nicked a point with the final kick of the game. However, that performance, like the three previous lacked serious ambition and intensity and with a visit to Selhurst and West Ham's visit to The Britannia the only two fixtures to come, you couldn't blame Stoke fans for dreaming of beaches, just as their players seem to have.
Mark Hughes, recently linked with the Everton job, will have to find the balance of retaining the elements of the squad that have served him well during parts of this season with adding quality that all Premier League sides aim to do in pre-seasons. With the likes of Marko Arnautovic and Jack Butland cementing their top flight credentials with very good individual seasons, Hughes, if he is to continue to impressive job he's done so far, will need more of his current squad to reach higher levels or bring in proven quality. Either option isn't the easiest and will test a manager who believes he should be considered as one of the league's best.
Perhaps a little hard done by, by Manchester City, Hughes has impressed at both Fulham and Stoke since although his time with QPR isn't one he would look back at with any great fondness. To take Stoke to the next level, he will be hoping for further financial assistance from a board who have regularly spent when asked, breaking Stoke's transfer record twice within the last 12 months; firstly with Xhedran Shaqiri and then Giannelli Imbula in January.
In Butland, Stoke have one of the league's best goalkeepers and if he had remained fit for the last two months of the season, they may well not have conceded 13 goals in their last four league games. I'm not saying Shay Given isn't a good goalkeeper but it appears it's time for the Irish international to hang up his gloves soon.
Butland's form this season has proven to those that have believed he is a special talent right and is certainly now England's number two behind Joe Hart. Some of his saves earlier on in the season, including a number in a performance at St James' Park in particular, have been some of the finest seen this season.
I won't lie, I'm struggling with this piece to the point that even I'm starting to dream of beaches. Saturday has a real end of season feeling to it despite the minute possibility we could still go down.
We may well be mathematically secure by the end of the game in which case the players will almost certainly make an appearance to walk round the pitch; they may well do even if our top flight status is certain. It will be interesting to see how good a reception the Selhurst faithful offers a team who have only managed five home wins from the 18 matches played thus far.
A tad different to the one offered after we secured 10th place having beaten Swansea at the end of last season I would imagine.
Thank god for FA Cup finals.